Factoreal Agent is a cutting-edge mobile app that allows customer success and sales reps to provide fast and efficient service through instant messaging. The app is available on Google Play Store and Apple App Store.

By allowing agents to engage in real-time conversations with customers, Factoreal Agent helps resolve customer issues quickly and easily.
The app features a user-friendly interface that makes it easy for agents to navigate and respond to customer inquiries. It also includes automation features to help take the load off of customer support teams.
For example, you can automatically route customer inquiries to the appropriate agent based on the issue, or use pre-composed responses to common questions to save time.
NOTE: Factoreal Agent App is a part of Factoreal's Conversations suite. You'll have to purchase this feature as an add on if you're using any of the paid plans. For details feel free to contact us here. 
This will be a powerful addition to your customer success / sales and marketing stack that can help you impress your customers.
You and your agents can get chat notifications on the app and tap on it to view the chat threads.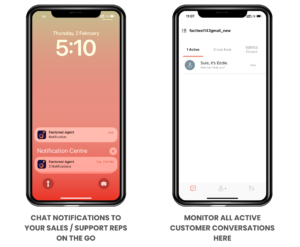 Once an agent receives a chat request. he / she can directly takeover from anywhere. The live chats will be available under the Live Now tab.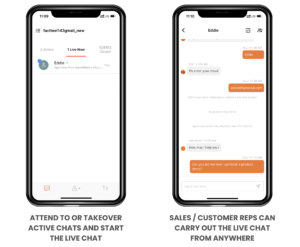 Customer information will be available once you tap on the customer name. You can use the status toggle switch to set your status to Available or Unavailable.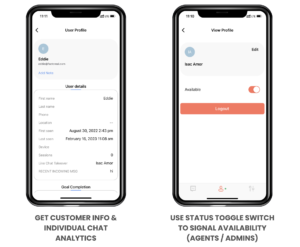 You can reassign live chats to different agents based on their availability status. To customize notifications for different chatbot events, you can configure it under Settings.