Use Omnichannel Conversations for Enhanced Customer Experience
Answer questions, offer tailored solutions, handle intelligent product searches, book appointments, and more with Factoreal's easy-to-use chatbots.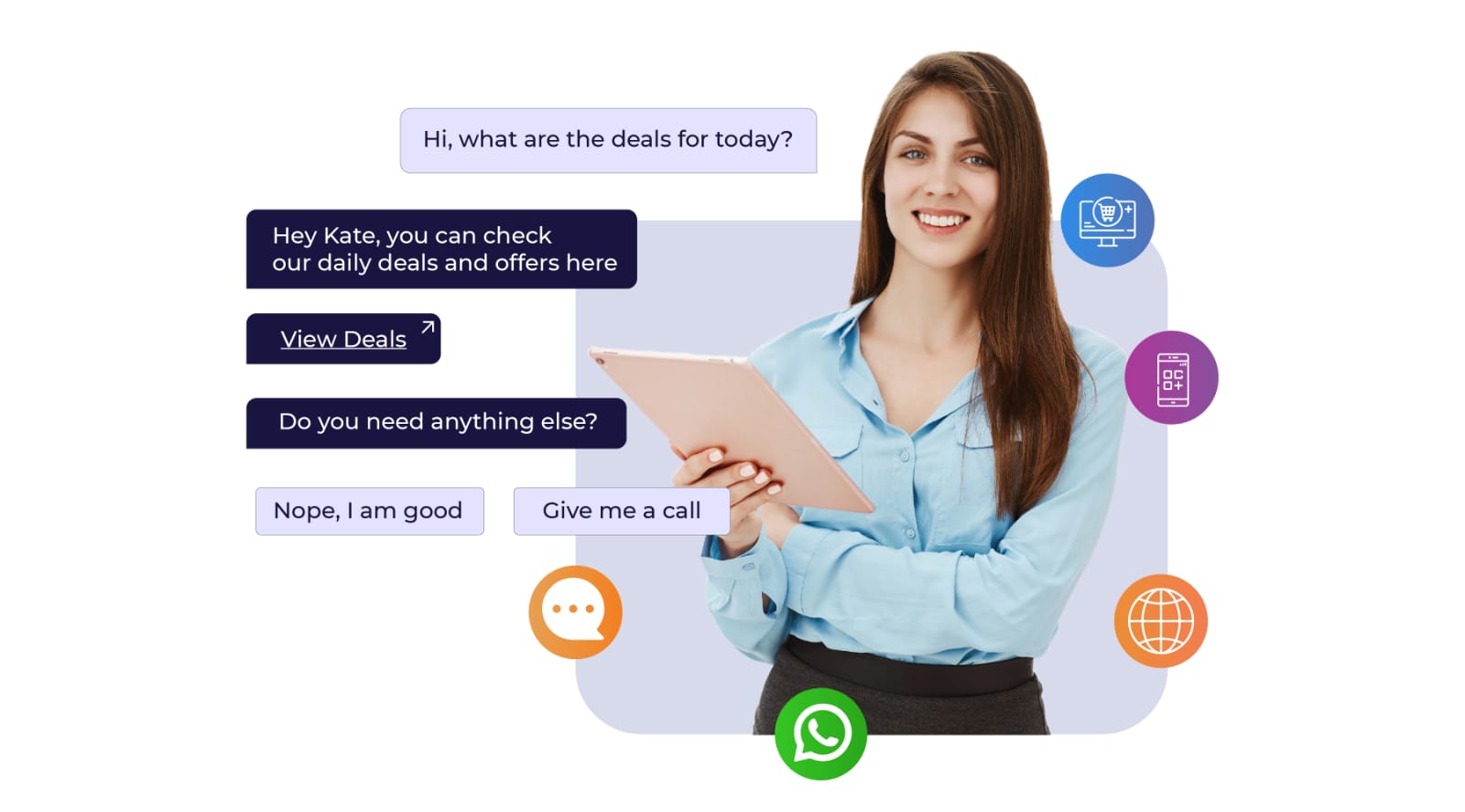 One Chatbot. Multiple Channels.
Agent App: One Control Center for the Entire Team
Seamlessly transition from chatbot to a human agent and connect with users in real-time via Factoreal's Agent App to convert leads, close more deals, and provide better support to customers.

Learn More
A True Multichannel Chatbot Platform to Reach Customers Anywhere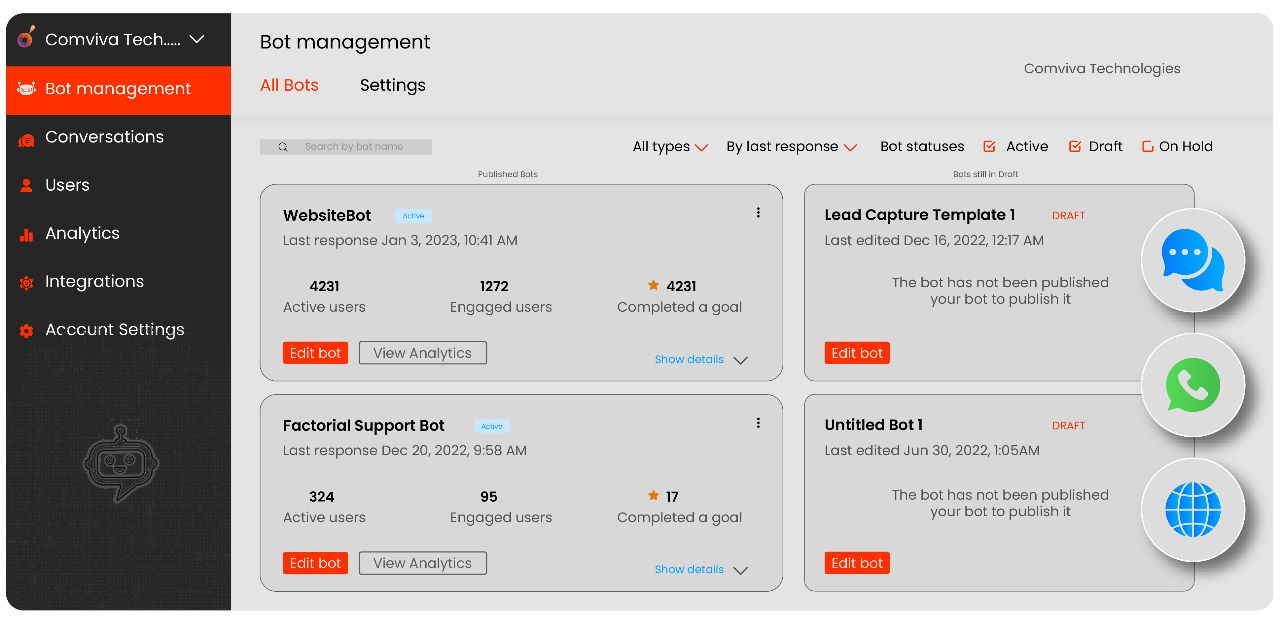 Save Time with Templates
These bot templates come pre-built so all the hard work is already done. To get started, browse through the templates below, pick one, customize it, and start using bot in no time.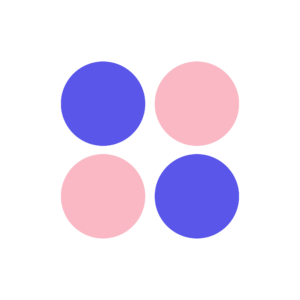 Lead Generation
Collect the names and email addresses of visitors to your website.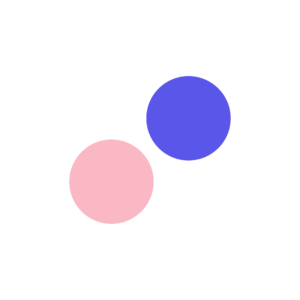 Schedule a Meeting
Visitors can book a meeting directly with your team using connected Google or Office 365 calendars.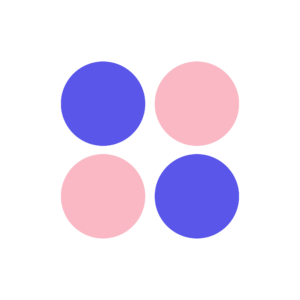 Customer Support
Provide answers to FAQs and an available channel for providing further support.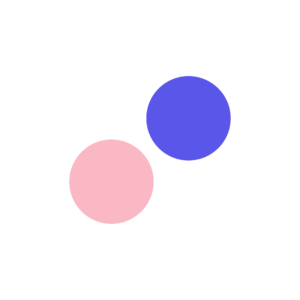 Net Promoter Score (NPS)
Collect benchmark feedback about how likely your users are to recommend your business.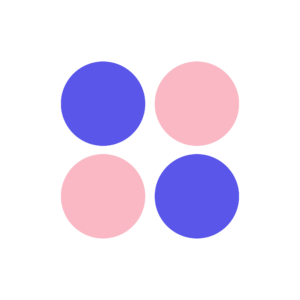 Recruitment
Pre-qualify candidates, collect resumes, or applications. Great for career pages or education.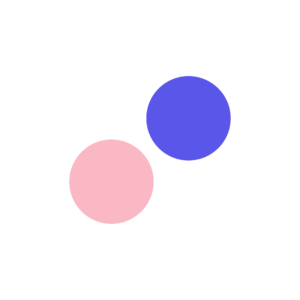 Collect Feedback
Collect user feedback to further improve your offerings
Build your Omnichannel Chatbot with Factoreal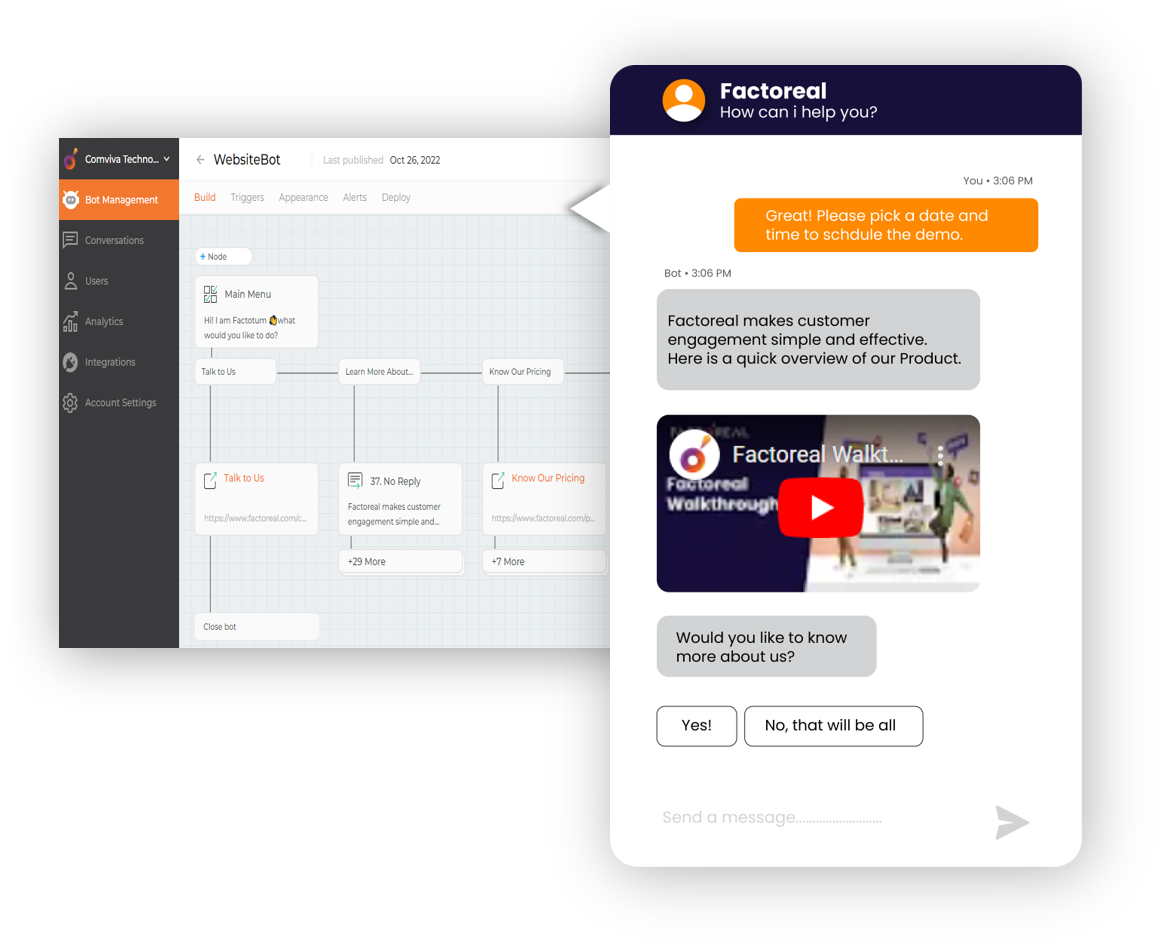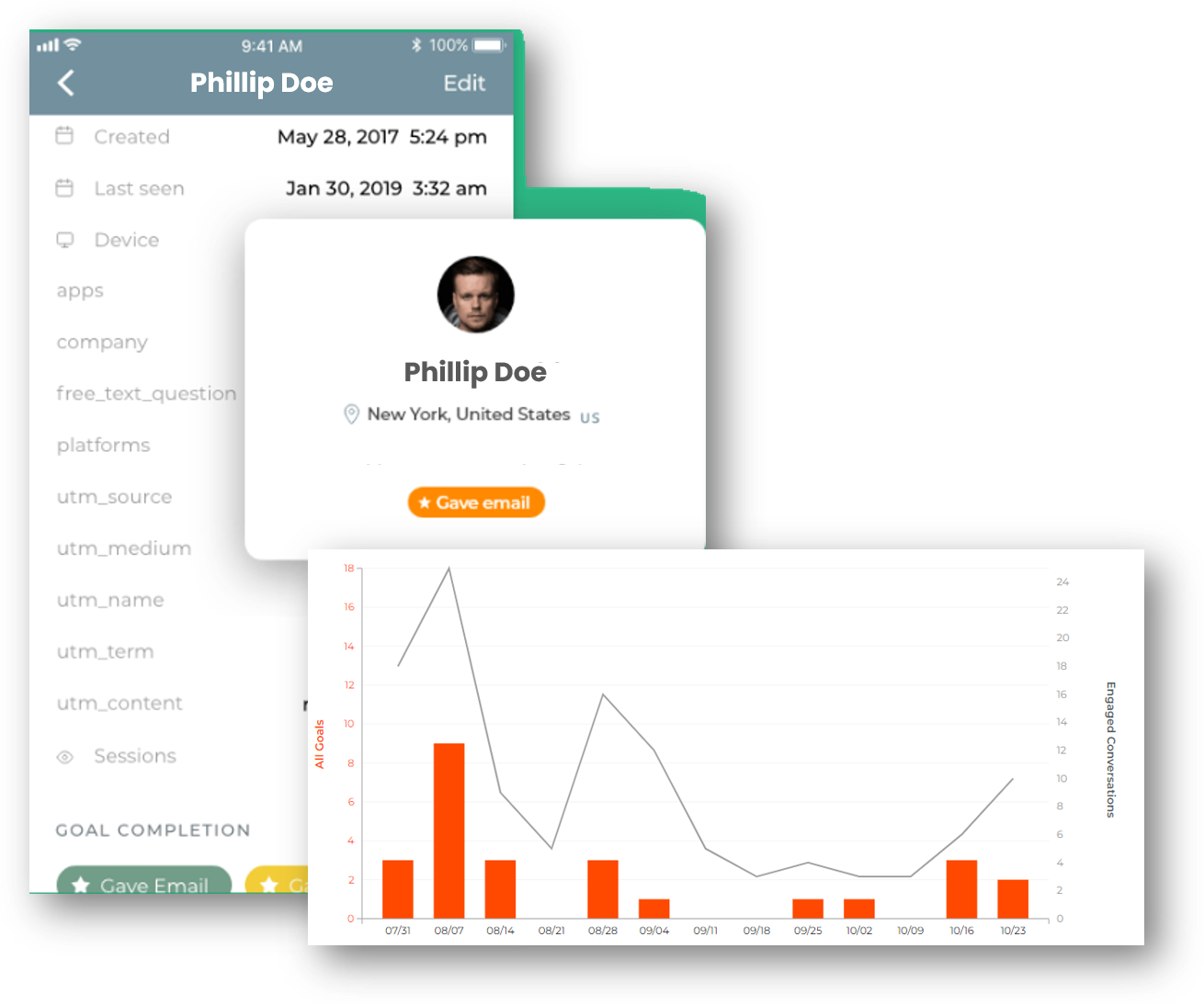 Comprehensive Bot Analytics & User Profiles
Natural Language Processing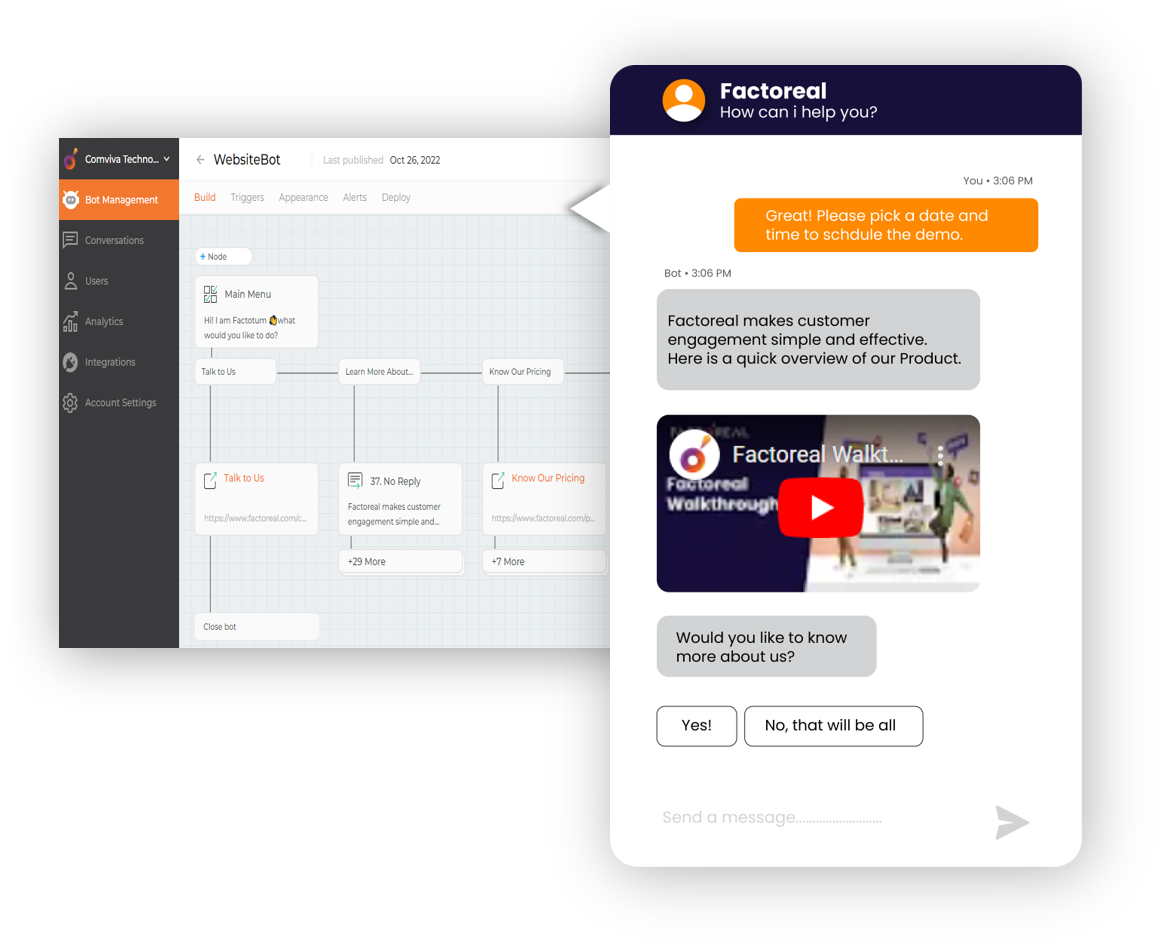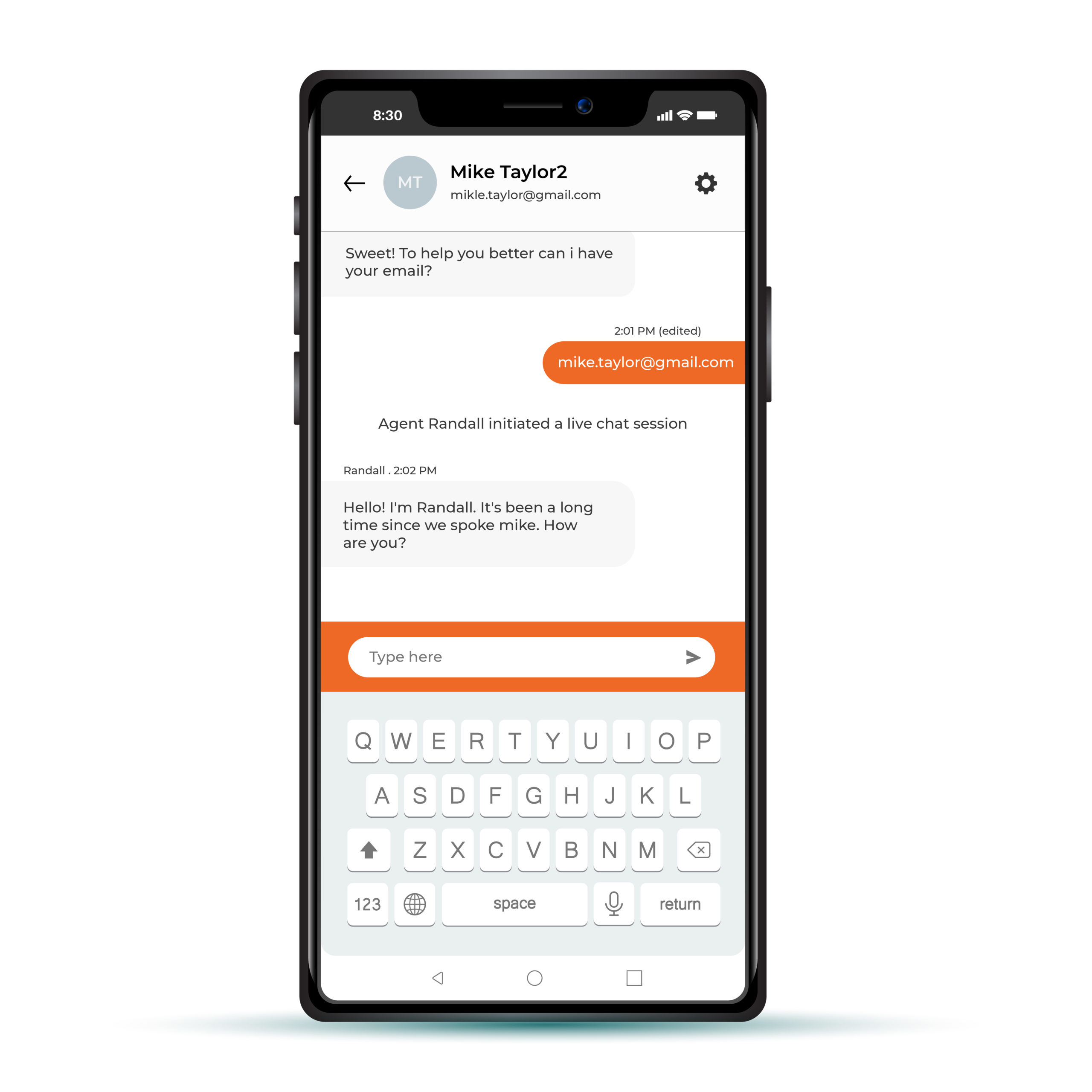 Schedule Meeting Directly from Bots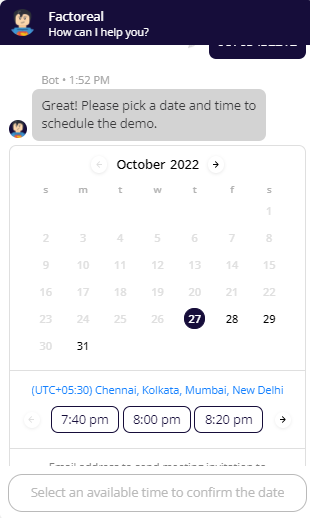 Chatbot Advanced Features

Webhooks
No calls, no emails, allow the user to block your calendar and book meetings directly via chatbot within minutes.

Script Node
Insert your own JavaScript to run custom business logic on data collected from the bot and send it to any external system via API.
Library Support
Whether it's jquery or something else, the script node supports it all so that you can migrate your existing code into your bots with minimal effort.