Maximize Conversions with Website Chatbots
Ace your customer engagement by turning visitors into brand loyalists with Factoreal's website chatbot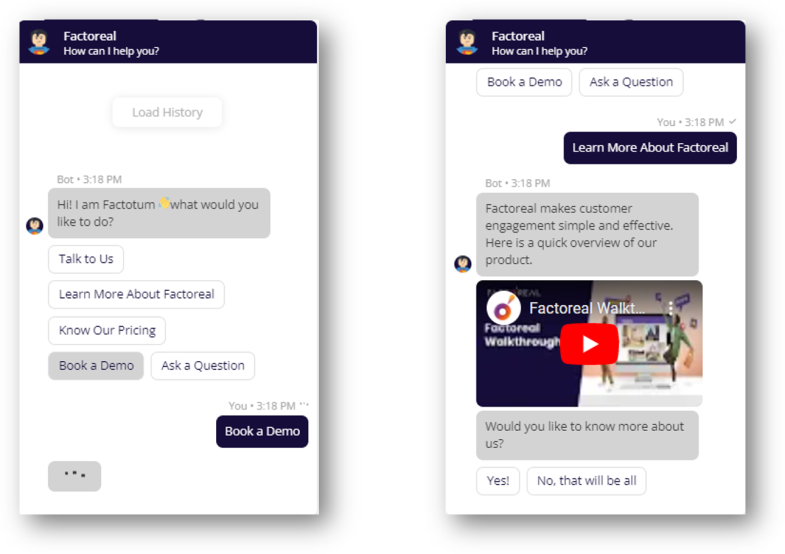 "A report says that a good chatbot is capable enough to successfully handle up to 80% of standard queries without any human support.

- Business2Community
Why & when does your website need a chatbot?
Make your website highly valuable, more powerful with a chatbot that helps you raise not only conversions but also revenue. Factoreal's advanced bot empowers businesses with artificial intelligence (AI) and machine learning (ML) capabilities. Serve visitors with quick answers and personalized responses round-the-clock and generate leads with automated support.
Simplify communication, guide customers through various stages of the buying journey, and provide quality support without human involvement.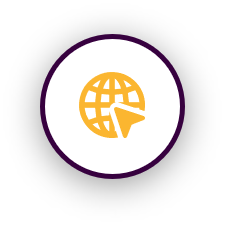 Your website has a lot of traffic that doesn't convert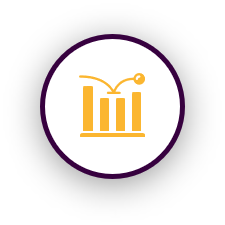 High intent pages have a high bounce rate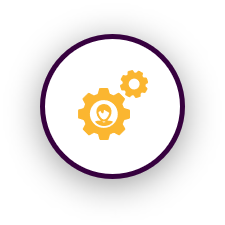 Your sales and support teams have a high load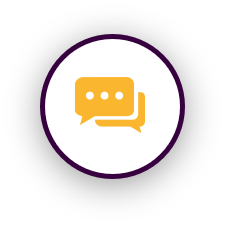 You receive a lot of support requests outside business hours
Create Customer Experiences that Scale Up Sales
From the first visit to the final purchase, Factoreal's website chatbot delights customers at each step of their buying journey.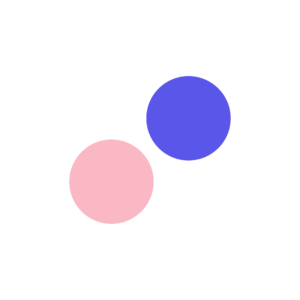 Engage
Reach out to visitors proactively using personalized chatbot greetings. Turn website visits into sales opportunities.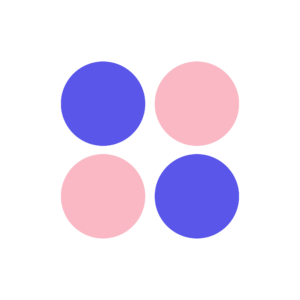 Nurture
Lead customers to a sale through tailored offerings and recommendations.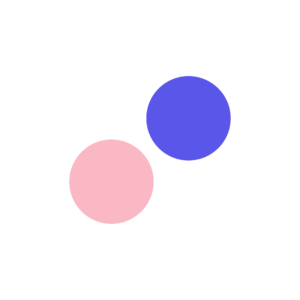 Qualify
Generate and qualify prospects automatically. Transfer high-intent leads to your sales reps seamlessly to shorten the sales cycle.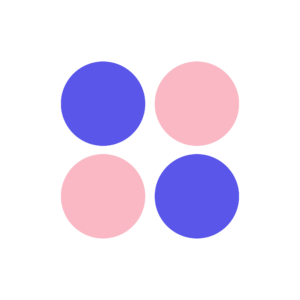 Convert
Let customers place an order, use a post-purchase service, or schedule meetings easily with a smart chatbot.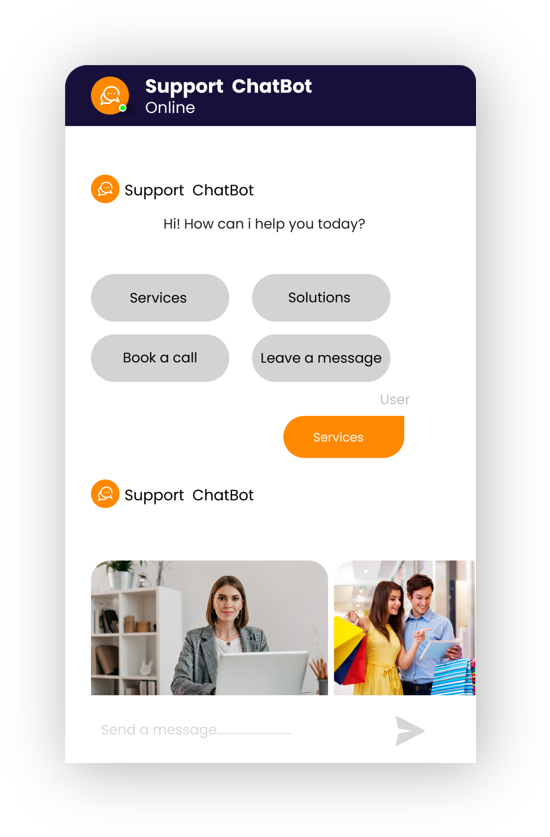 Answer Common Shopping Questions
Approach customers with a chatbot on product pages or at checkout to help close the sale. This can be fulfilling for both parties — customers don't have to look through your FAQ pages for answers, and you positively shape your brand image by being instantly available and helping customers make a decision.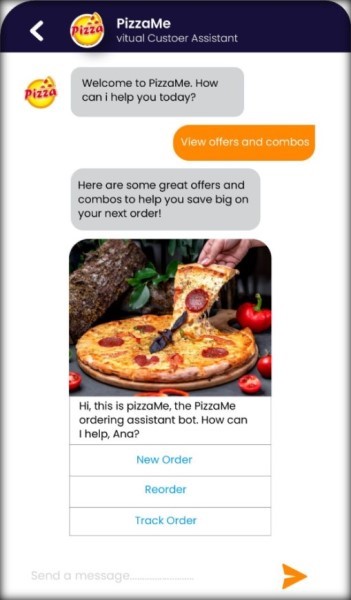 Help Find the Right Product
Playsuits in the dress section, hardware tools in the tech section: sometimes the products we need are in unexpected places.
To help customers find exactly what they're looking for, use a chatbot that can "quiz" the customer about their preferences and needs to make tailored recommendations. This can include questions about the event, their color choice, personal style, skin tone and measurements, problems they want to fix, ease of use — there are so many possibilities depending on your business.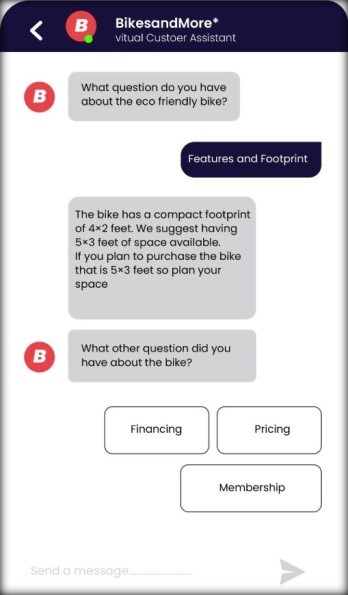 Help with Order Management
Tracking or making changes to an order are simple tasks that are more suitable for a chatbot, not your agents.
Chatbots can check the status of a shipment or help the customer make changes to their order or account details.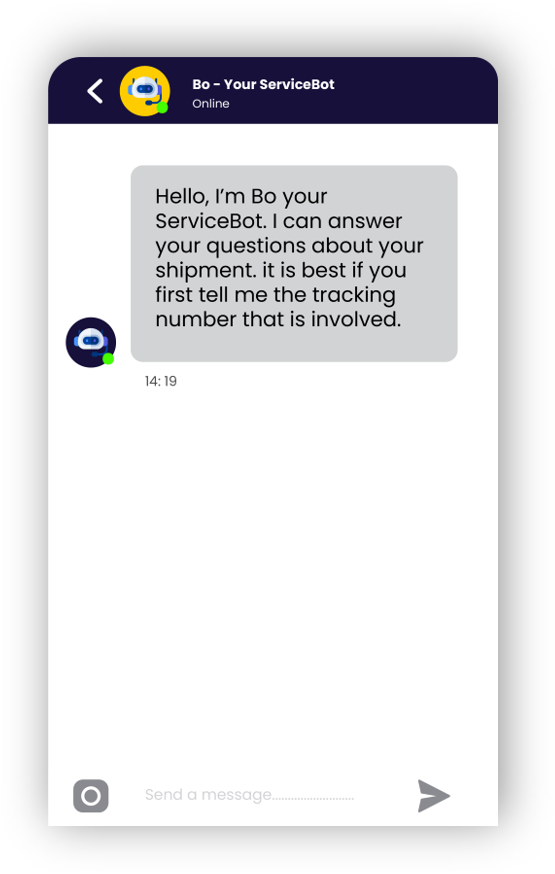 Promote Offers and Discounts
"Enjoy 10% off on your order if you order in the next 10 minutes."
Use website chatbots to engage your customer with products/services they don't know they want. Create a sense of FOMO and speed up the purchase process. For example, bring their attention to a limited-time offer or promote new items — "Only 2 left in stock. Want to check out?" or "This item is consistently rated 5 stars and is one of our top sellers. Want to learn more?"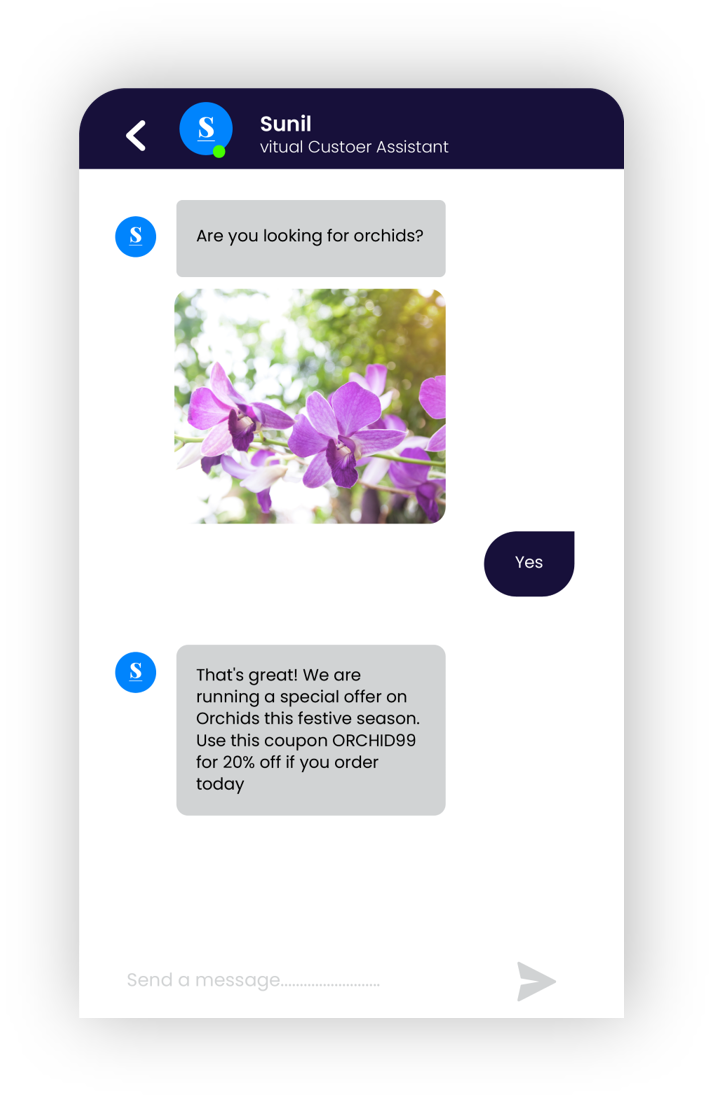 Offer to schedule a live demo or consultation
Chatbots are not just lead-generation tools, many rule-based chatbots are also great at scheduling appointments when chatting isn't enough.
When choosing a chatbot, you don't even have to look for a special chatbot scheduling feature — you can link the user to your online scheduling service and enable users to block a meeting time.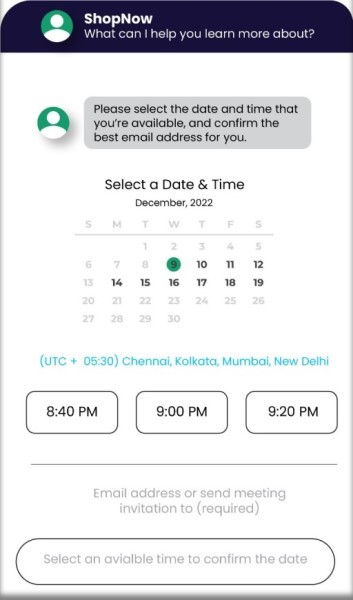 Don't miss another chance to start a conversation with Factoreal
At Factoreal, we understand how most businesses feel strained in scaling support and marketing due to lack of manpower. Website Chatbot makes it easy to automate support and improve customer engagement. Our chatbot feature can help you with real-time customer interactions and move buyers through the sales funnel.