To view the analytics, you'll have to visit the Chatbot portal and access conversation analytics from there. For a complete instruction on that you can check this out – How to Measure the Performance of Conversations.
If you want information on individual customers who have used the chat feature, tap to open the chat history. Tap the name of the customer.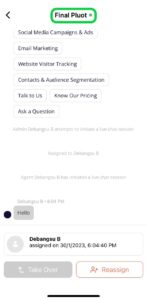 You'll get to see information on the individual customers.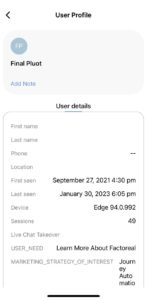 You can also scroll down from this screen to view all the different conversations that this particular individual has started.