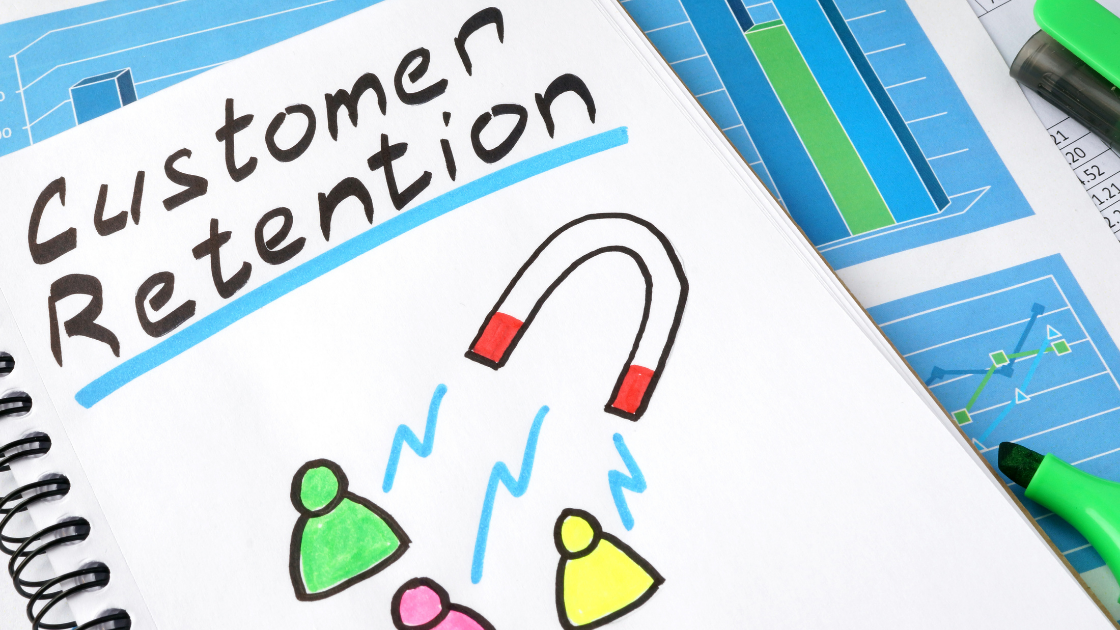 The customer experience is undoubtedly one of the most integral factors of a business' success. If customers don't have a great experience and struggle to see the value in your product or service, they're likely to leave for a competitor. However, instead of investing solely in new customers, 2020 has shown us that looking for ways to retain more customers in 2021 is an important goal. After all, keeping customers is a much cheaper effort than constantly finding new ones. But how do you execute this strategy?
We can answer that! Here are five best practices for retaining customers in 2022.
Enhance Customer Experiences
The most critical piece of a good retention strategy is making sure that your customers are happy, and with the roller coaster that was 2020, the customer experience is more important than years prior. Many consumers found themselves weighing how essential a product or service was to them, and businesses that could show their value boasted higher retention rates.
It's also important to remember that the customer experience isn't just limited to how your website looks and how your marketing strategies play out; it also includes your product teams as well as customer service and support. A method you can use to retain more customers in 2021 is to pay attention to your customer's specific needs and act accordingly. Track metrics and run a gap analysis to identify problem areas while creating a plan. Then begin making changes based on the data you collect. Then along the way don't be afraid to test new strategies and tweak them as you go. Your customers will appreciate you for it and reward you with loyalty.
Communicate with Relevance
A surefire way to keep retention high in 2021 is to stay on your customer's minds, and the best way to do this is by keeping in touch with them, while also not going overboard with messages. Many companies think that communicating more means they're being more relevant, but that's not the case. You want to communicate strategically. Pay attention to when you reach out and be sure to include content relevant to their interests, needs, and desires in your emails (i.e., how-to's, white papers, blogs, or educational tips).
Establish a Loyalty Program
We all love to be appreciated. It brightens our moods, and for employees, it boosts productivity, and performance, and builds loyalty. So, naturally, it can have a positive effect on your customer retention numbers as well. In fact, satisfied and loyal customers are 59 percent more willing to recommend you to friends and family and 36 percent more likely to buy from you again.
To retain more customers in 2021, try implementing a loyalty program to reward your existing customers for their business, and use incentives to encourage them to keep buying from you. Help them see the value in a business relationship with your brand. Your loyalty program can be as simple as a punch card or discount and as complex as an online system where they earn points for their purchases.
Creating Meaningful Connections
When a relationship doesn't work out, it's often harder to leave if you have a connection with that person. The same sentiment applies to business relationships. If your customers have established trust and a connection with your company and product, it's hard for them to leave.
What makes this a great strategy to help retain more customers in 2021 is that as you learn about your customers, you gain more insight into what they enjoy about your product and what changes you can make to the overall process. It's also an excellent way to get referrals. Once you've established rapport, you can ask them about others who could benefit from your product and have them create introductions.
Invest in Automation
At first blush, the most significant benefit to using automation is to help save money and save your sales, marketing, and client success teams time, but we promise it offers so much more. It is a method to retain more customers in 2021, automation is an effective way to ensure your processes more effective and streamlined before. Your customers are also able to get what they want faster, which fosters a positive experience.
Factoreal
Investing in your existing customers rather than focusing on new customers is an excellent way to retain more customers and ultimately grow your business. Another way to increase customer lifetime value is by using an omnichannel application, and that's where Factoreal comes in. We provide an all-in-one omnichannel customer engagement platform that is both easy to use and at an affordable price.
To learn more about our services, please contact our team at letschat@factoreal.com anytime.