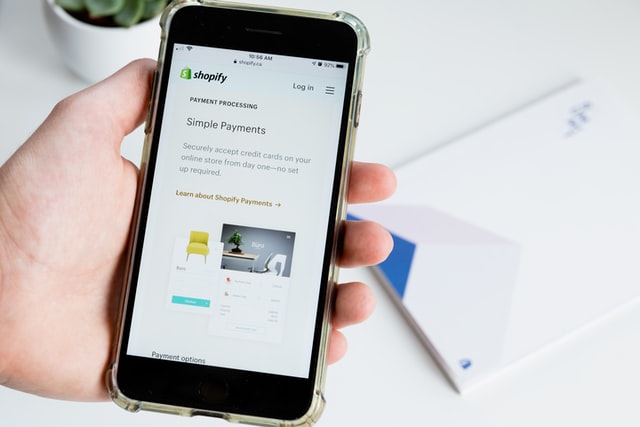 If you're a business owner, you love having a hand in every aspect of your business, from daily operations to creating the product and other small tasks. However, those seemingly simple tasks quickly add up and become time-consuming. There's also managing contact lists and sending out order update emails, and following up with customers to consider. Before you know it, your passion project has turned into another full-time job. Thankfully, many of the daily tasks you shoulder can be automated.
According to data, more than 50 percent of companies use marketing automation because it saves them the cost of hiring more people while improving their process' accuracy and efficiency. If you're unsure of how beneficial marketing automation can be to your business, check out a few examples below.
Transactional Emails
As a Shopify business owner, you may notice that you send many emails to customers related to transactions, the status of their orders, or monthly renewals. Unfortunately, the majority of these emails get sent out individually. However, when you automate your Shopify marketing, you can regain some of your precious time spent queuing up countless emails.
Incorporating automation into your e-commerce business can take the place of a full team, and its benefits are many, including lowering the number of abandoned carts, reducing the cost of ad campaigns, and boosting ROI.
Customer Support
Not every transaction goes smoothly, and sometimes people have questions before making a purchase. Whatever the case, an excellent way to automate your Shopify marketing is with customer support. Although customer support isn't traditionally related to marketing, it can still be used as a marketing tool.
A customer's experience influences the likelihood that they'll purchase from you again or market your brand to friends and family through word-of-mouth recommendations. Implementing a chatbot or automated reply not only enables your customers to get a quick answer to a one-off question or concern but also enhances their overall experience.
Inventory Management
There's nothing more embarrassing than having to contact a customer and tell them that the item they ordered is out of stock or that you mishandled your inventory, and now there's a wait. It can result in the loss of business. As much as you want to be hands-on with every aspect of your business, sometimes it's good to automate your Shopify marketing.
Manually updating your inventory can be tiring, time-consuming, and challenging. You can match your on-hand inventory with your online stock and automatically update its availability on your site through simple automation. It can help you reduce the number of overstocked products and late shipments and meet customer expectations.
Reminder Emails
Your customers are busy people, and sometimes they need reminders to ensure they don't forget about important dates and details. And because it can be a daunting task keeping up with every customer and every detail, we highly recommend that you automate your Shopify marketing.
Automation is the perfect way to deliver a timely message like a car being due for maintenance or detailing, or it can keep up with shopping habits and remind your customers of expiring sales and restocks of items they've previously viewed.
Push Notifications
If you've ever forgotten to send or sent your customers an email at the 11th hour to inform them of an upcoming offer or sale, this one is for you. When you automate your Shopify marketing, you have the option of sending your customers push notifications. That means, if a customer missed your initial email, you could have a notification pop up on their device, so they won't miss out on cool things. To further encourage the use of automation, these push notifications can also be used for cart abandonment, helping a customer complete their purchase.
Final Thoughts
As you have read, there are a host of ways that automating your Shopify marketing can save your business time and money while enhancing the overall customer experience. Our team at Factoreal offers its services as an omnichannel engagement platform to help you further explore the world of automation and grow your business.
To find out more, please contact our team at letschat@factoreal.com anytime.