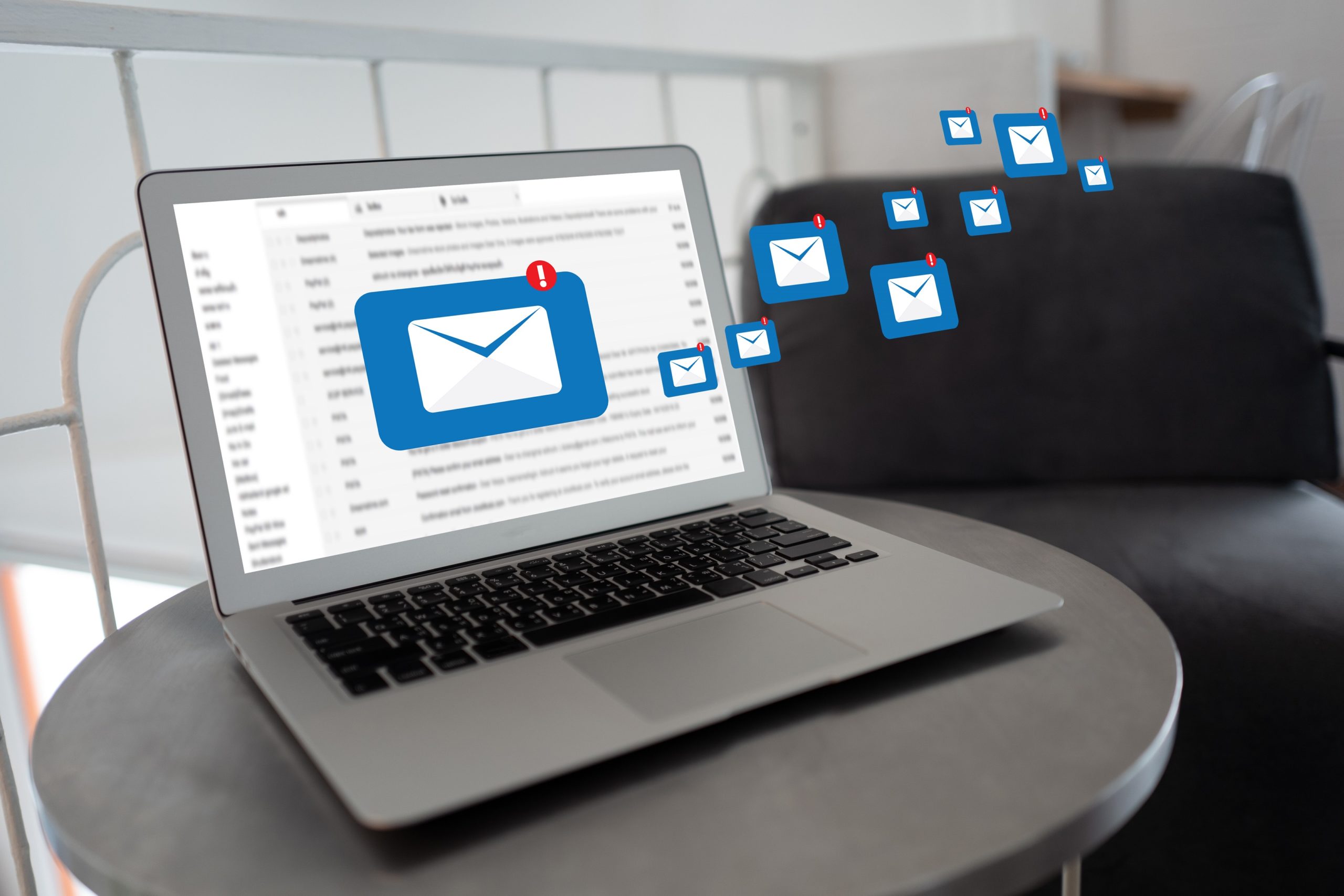 If there is one word that has ruled 2023 so far, it is AI, or generative AI, if I were to be more specific. The latest in artificial intelligence is changing the way we work, how we interact within and outside our organization, how we complete tasks, even how we consume services. Everyone is using AI in a different way to leverage their business. It comes as no surprise then that the global artificial intelligence software market is touted to touch approximately 126 billion USD by 2025. It is evident that AI is making a bigger impact in marketing than in most other fields. There are a few new AI-powered tools in email marketing, that can change the game for you and make sure you have a successful email campaign.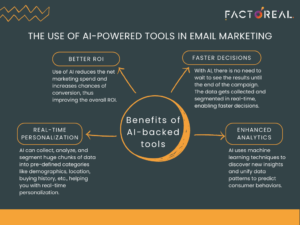 So far, we've used AI to automate mundane tasks and offer personalization to customers, as well as 24×7 support. Now AI is taking it a step further with the latest email marketing tools that are revolutionalizing the way we design email campaigns. Here's a dekko at some of the latest tools brought to us by artificial intelligence, that are a must-have for marketers:
AI-powered smart headings 
Is a creative block standing in the way of you giving a heading that grabs attention? Fret not! Now artificial intelligence can help you with suggestions for email headings and draft compelling subject lines that make users click. Add keyword(s) related to your topic, be as specific as possible, not generic, and choose from a list of suggestions that pop up before you.
Write catchy headings using Factoreal's AI-powered smart headings feature

AI-powered smart buttons
Research suggests that emails with a single, clear-cut call-to-action button increased clicks by 371% and sales by 1617%. This feature helps you choose the voice/tone of the CTA button and provides you with a list of relevant CTAs to choose from.
Create click-worthy call-to-actions using Factoreal's AI-powered smart buttons

AI-powered image generator
Visuals make your emails more appealing. Add eye-catching images to your email campaign and see how AI helps you turn around readers and increases conversion. Simply use specific prompts that explain the context and choose one from a selection of images.
Convert text into unique images using Factoreal's AI-powered smart image generator

AI-powered text generator
Artificial intelligence uses Natural Language Processing capabilities to analyze the voice of your brand and generate text accordingly, once it has been trained to fit your brand background. Do you want the email text to be emotional? Do you want it to be witty? Motivating? Create a sense of urgency? Not an issue. AI will write it for you.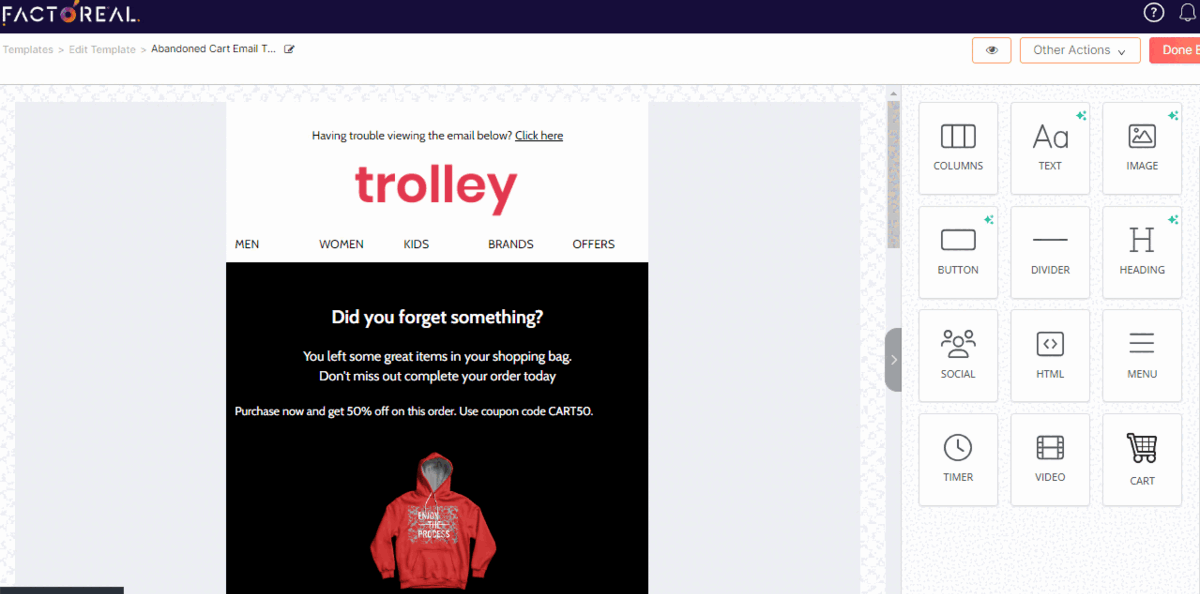 While these are the latest tools making email campaign designs a breeze for marketers, you can also use AI to:
Optimize send time/schedule email deliveries
Write large volumes of emails efficiently
Send hyper-personalized emails based on the reader's interests
Automate tasks using the tools mentioned above
Run tests to identify what works best for your emails
It is no surprise that AI has proved to be a boon for marketers, whether it is to write unique, original emails, or to use hyper-personalized messaging to make sure a conversation converts. Now you can use these AI-powered tools to craft unique, high-quality, hyper-personalized email campaigns in a matter of minutes. Get started today. Talk to us to know more.
Learn how to grow with email marketing. Get an alert when we post similar articles.