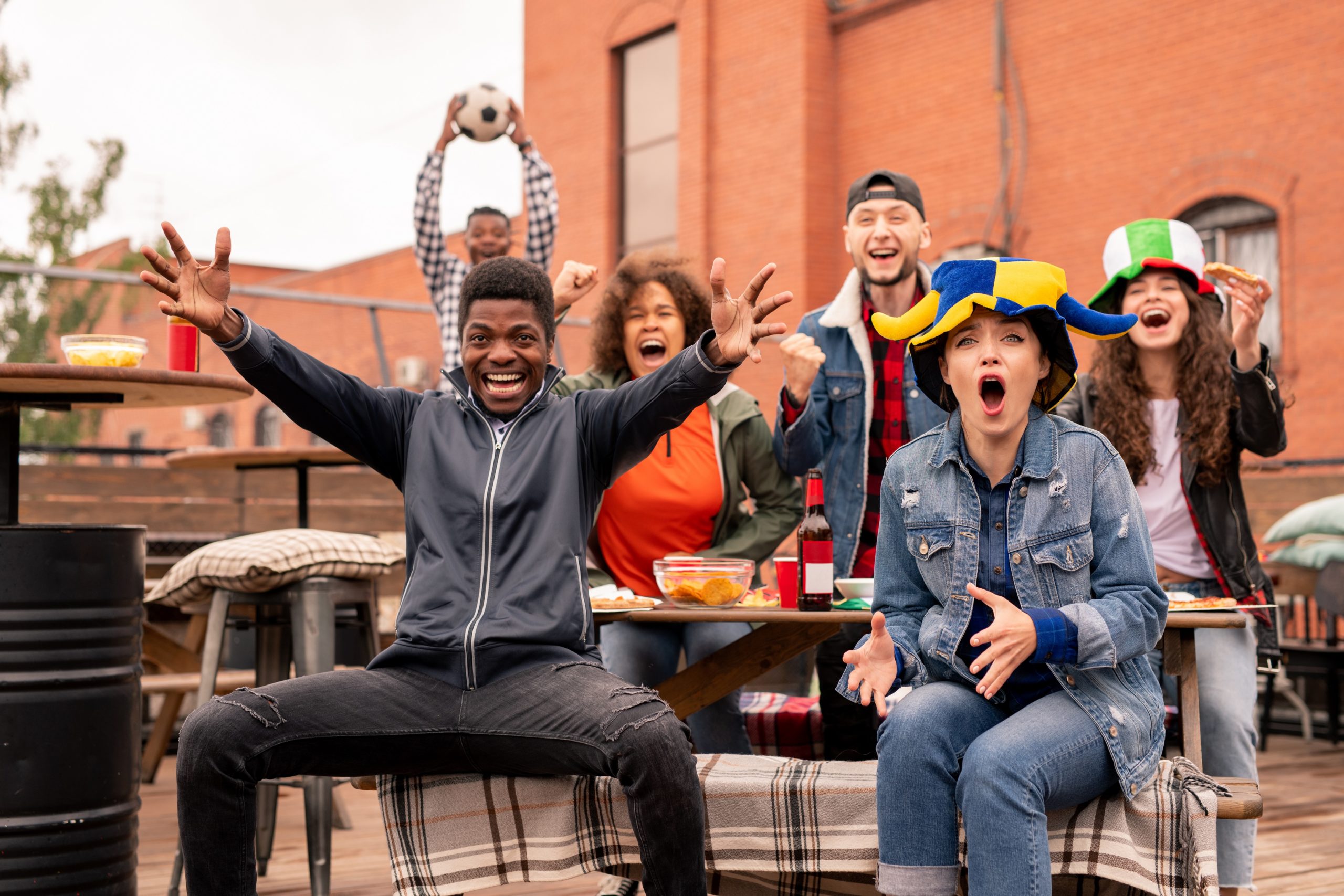 College sports are synonymous with campus life in the United States. Americans are heavily, emotionally invested in college sports and their passion is second to none. College sports have been around for much longer than professional sports leagues like the NFL and NBA, and fans of these university tournaments represent the largest fanbase in the US, with a number that is larger than that of NFL, MLB, NHL, NBA, or any other professional league. The NCAA, NAIA, and NJCAA bring together millions of athletes from thousands of schools and universities to compete at a high level in dozens of sports. Last year during this time with another round of 'Madness' going on, TikTok saw the highest growth in action for engagement with posts related to college sports from sports teams, leagues, and venues – a whopping 813%. So, what is it about college sports that make die-hard fans out of people? How do teams and brands tap into this interest and up their fan engagement for these games? What should marketers do to make sure they score a magnificent shot with college sports fans?
WHY SHOULD MARKETERS FOCUS ON COLLEGE SPORTS?
Picture a normal match day at the university – banners with slogans lining up corridors, mascots roaming around the grounds, students dressed up in team jerseys, and athletic-themed events populating a student's social calendar on campus. So why should sports marketers get into the spirit of the game with college sports? Here are a few reasons:
SENSE OF COMMUNITY
College teams mirror a specific community. Loyalty runs deep in the student community when a particular alma mater is in a tournament. The college world series, national championships, and March madness are a matter of athletic and university pride. This passion extends beyond the campus. Universities bank on the continuous support of alumni for life even after they've left the campus.
BREAK FROM ACADEMIC STRESS
Games are an integral part of a student's campus life and a great way to take a break from academic pressures. A high school or college sports tournament is what brings sports enthusiasts together for a common interest. The history, the rivalries, the betting, the tournaments, the records set by previous players, and the excitement of a match are some factors that drive America's love for college sports.
TIME TO TAILGATE
Tailgating is an informal way for fans and attendees of a sporting event to hang out together. Think pre-game festivities and post-win celebrations of the accomplishments of student-athletes, theme nights, some spirit wear, a few games, and of course, delicious food and drinks. This is a place where camaraderie takes priority over competition.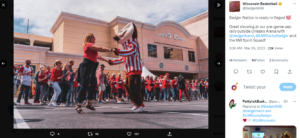 FUN AND ENTERTAINMENT
Many collegiate events like the Rose Bowl and March Madness are broadcast and watched by millions across the country.  Learfield's report shows how attractive college sports fans are to brand marketers. Over 182 million people across the US regularly follow or have a favorite college team. Additionally, the report also found that 53% of fans lived within 50 miles of campus, due to which "a strategy for in-person, local engagement was important for both game day and non-day activations."
HOW TO PLAN ENGAGEMENT FOR COLLEGE SPORTS FANS?
Now that you know how important it is to connect with college sports fans, the only question for marketers is how to get fans to engage more with their brand, motivate them to attend more games, interact with one another, retain them, win their loyalty, and ultimately increase merchandise and ticket sales and overall revenue.
THINK SHAREABLE EXPERIENCES
When you build marketing campaigns and create fan experiences, don't just think immersive and unforgettable. Make experiences shareable to maximize social media impact. Make fans feel they are a part of something important, a larger community. See how Notre Dame Men's Basketball fans got an opportunity to interact with former team players to hear about the 2015 ACC Championship game. Engage with your fans around the year. Don't limit yourself to the game season.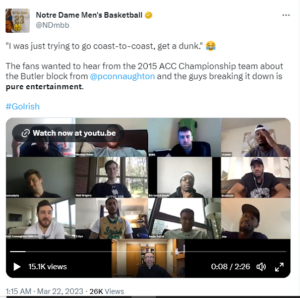 LISTEN TO FANS, USE THAT DATA
Tune into what fans are saying, how they are reacting to your promotions. Listen and understand their requirements. Tailor your services/products accordingly. Use the feedback and reviews you receive from fans to create bespoke campaigns and share hyper-personalized communication. Campaigns that are designed to cater to everyone, actually end up catering to no one.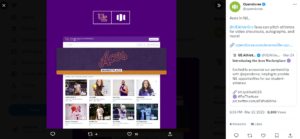 SPEAK THEIR LANGUAGE
To connect with high school and university students, their friends, and family members, it is important that you speak their language. And it's not just about the language, you must meet fans in the channels where they are most active. Look at how EatStreet paired up with Wisconsin Hockey for their Chuck-a-Puck campaign.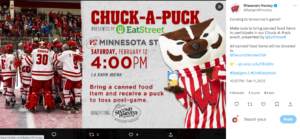 COLLABORATE, CONNECT, CREATE
Connect and collaborate with partners such as sponsors and service vendors to get more creative with your engagements. Remember how the football club Benfica teamed up with their sponsor Emirates to create a safety video? Not only did the video have an instant connect with fans, but it has also had over 4 million views on YouTube to date.
FAN-FIRST CAMPAIGNS
Recognize loyalty. Reward fans for interactions. Take a cue from what Tampa Bay Lightning did a few years ago with their 'smart jersey'. Embedded with an RFID chip, the season ticket holders received discounts in the club store and on all retail stands at the game, leading to more season ticket sales and a stadium packed with team colors.
For sports teams, leagues, venues, and brand marketers, it is more important than ever before to get creative with their offerings and engagements for student-athletes, friends, coaches, school administrators, and fans at state and national levels. Factoreal's Customer Engagement Platform consolidates all your marketing channels for a single view of all your fans, helps you with dynamic, real-time segmentation, lets you manage multiple campaigns in one place, and shares hyper-personalized messaging to better engage with college sports fans. Get in on all the action today. Talk to us to learn more.
Learn new ways of sports marketing. Get an alert when we post similar articles.