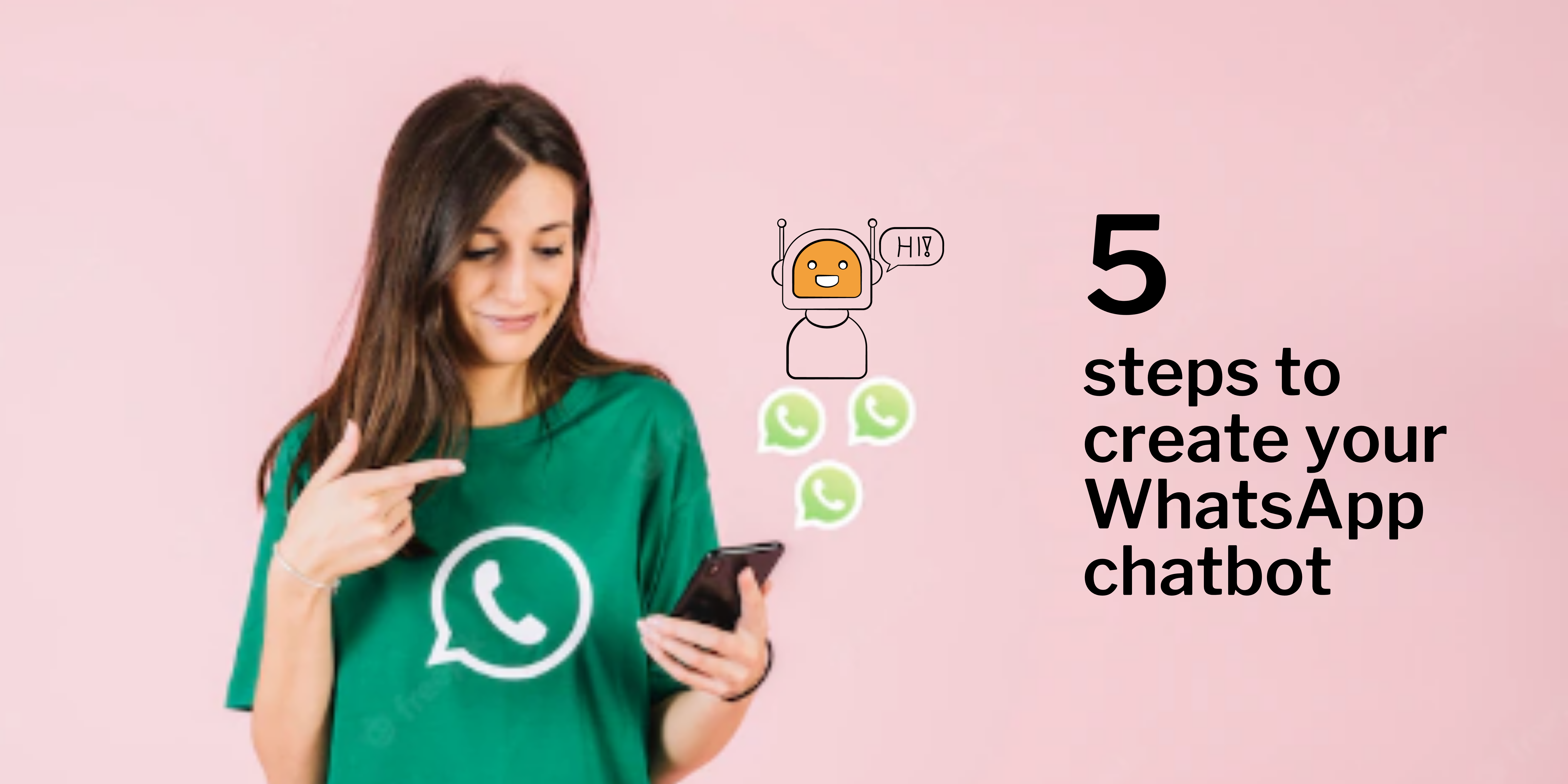 The market today is extremely competitive, in which the only things that mobile-first customers appreciate are quick service and an exceptional experience. To provide customers with this service and maximize the recall value of your brand, sports team, league, or venue; to really connect with fans and stay ahead of the game, you must meet your customers in their most preferred channel – WhatsApp. WhatsApp chatbot has proved to be a game-changer in providing customer service and pushing the brand marketing agenda. According to Statista, 54% of customers want to use WhatsApp Business to seek customer service and support. Research shows that by 2024, the total spending on this most widely used messaging app would cross 3.6 billion USD.
These statistics should be more than enough to convince you to join the WhatsApp chatbot bandwagon today! AI-driven chatbots on WhatsApp help you connect instantly with prospects, navigate customers through the entire shopping journey while answering their queries, help them discover products, complete purchase, and offer incredible post-purchase support.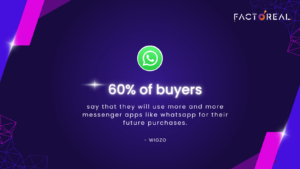 The things to keep in mind before building a WhatsApp chatbot for your brand are:
Do you have a customer base that actively uses WhatsApp as their preferred channel?
How do you improve your customer experience on WhatsApp?
Are there many value-driven use cases that you can solve for your customers over WhatsApp?
Can you engage customers over WhatsApp manually, or do you need a chatbot?
How do you create a chatbot on WhatsApp? What are the prerequisites?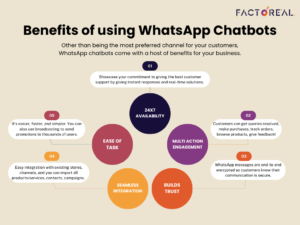 WHY BUSINESSES SHOULD USE A WHATSAPP CHATBOT
There are plenty of benefits and reasons why businesses should use a WhatsApp chatbot to connect with their customers. Not only is a WhatsApp chatbot easy to set up (you can set it up in 5 easy steps, as you'll see later), but it is also cost-effective (one-time chatbot setup cost is a lot lesser than training and retaining human agents for years). You make yourself available to customers 24×7, thereby increasing engagement. It becomes possible to drive more sales and generate more revenue. Using chatbots helps you automate the most tedious parts of your business.
See the chart below for some more reasons why businesses should use a WhatsApp chatbot.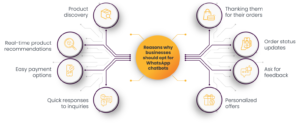 USE CASES OF A WHATSAPP CHATBOT
Generate leads: 
You can start chatting with your customers using WhatsApp chatbots with a simple click-to-chat link added to your social media ad campaigns. Once the conversation begins, you automatically receive their name and phone number.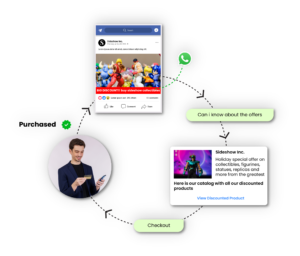 Recommend products: 
Based on past purchasing behavior, WhatsApp chatbots can make bespoke recommendations to customers and offer personalized user interaction.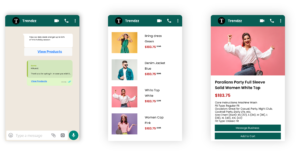 Place and track orders: 
WhatsApp makes it easier for customers to place or track an order without going to another platform.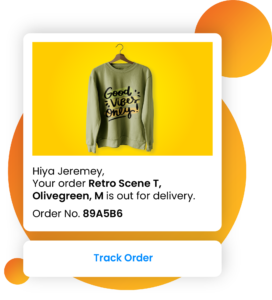 Schedule replacements or refunds: 
WhatsApp chatbots will help you quickly identify the reason for replacement/refund, schedule pickups, and ensure immediate action.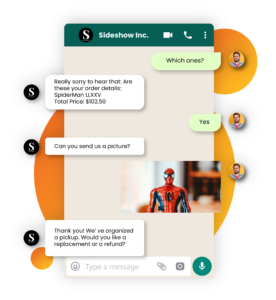 Collect feedback: 
It is simpler to approach customers through WhatsApp chatbots due to instant accessibility and easy-to-click review systems.
Re-engage with potential and loyal customers: 
Send abandoned cart reminders, promotional offers, discount coupons, and new product/service launches to entice customers to make a purchase.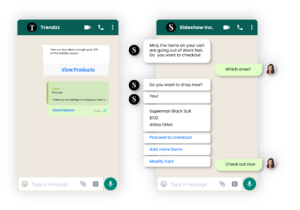 CREATE A WHATSAPP CHATBOT IN 5 EASY STEPS
Prerequisites
You must have a registered WhatsApp Business number to enable the bot you're building
You must have purchased a subscription to Factoreal's WhatsApp marketing services
Step 1 – Login to the platform
Login to the Factoreal portal ->> Go to conversations ->> Click on the button 'Launch bot portal'.

Step 2 – Build your bot workflow from scratch
You will get an option of selecting a platform for which you are building a bot (Website, SMS, or WhatsApp). Select the third option – API to build a WhatsApp chatbot.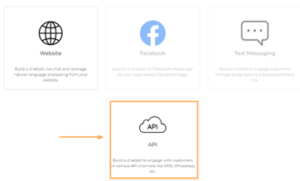 Step 3 – Design the conversation workflow
The bot editor is the place where you will create the conversation workflow. You can select from various types of nodes, such as multiple choice, free text, no reply, phone number, email, and many more. Based on the user intent you can then drive the user down a suitable path in your workflow.
Let's say we are adding a free text node. This means that the bot will ask a question and then wait for the user to respond before proceeding. Type in the question to which you want your user to respond in the "Ask a question" input box. You can add images, emojis, and other graphics to make your message catchier.
This way, you can design the rest of the conversation and save it.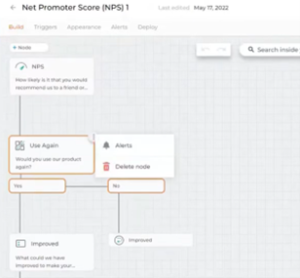 Step 4 – Publish the bot
Once your workflow is ready, preview it, and once all the checks are done, click on 'Publish bot'. Your chatbot will appear in the 'Published bots' section.
Step 5 – Assign a Channel to your Bot
Now, to make the bot live on your WhatsApp business account, go back to your Factoreal->> click on Settings ->> click on Rule Settings ->> click on Conversations ->> select WhatsApp in the dropdown list of channels ->> click on Ok to enable the chatbot on your WhatsApp for Business number.

Please note that only one chatbot can be published on one channel on a particular number.
It is just that easy to build a WhatsApp chatbot with Factoreal. The entire conversation can be automated with our easy-to-use bot builder with no-code capabilities. You can use pre-built templates for ease of the task, customize them and start using them in no time. You can track the performance of each bot and update conversations with comprehensive bot analytics and natural language processing. Come see it all in action with conversational AI-powered solutions for customer engagement using WhatsApp chatbots.
Learn more about WhatsApp marketing. Get an alert when we post similar articles.