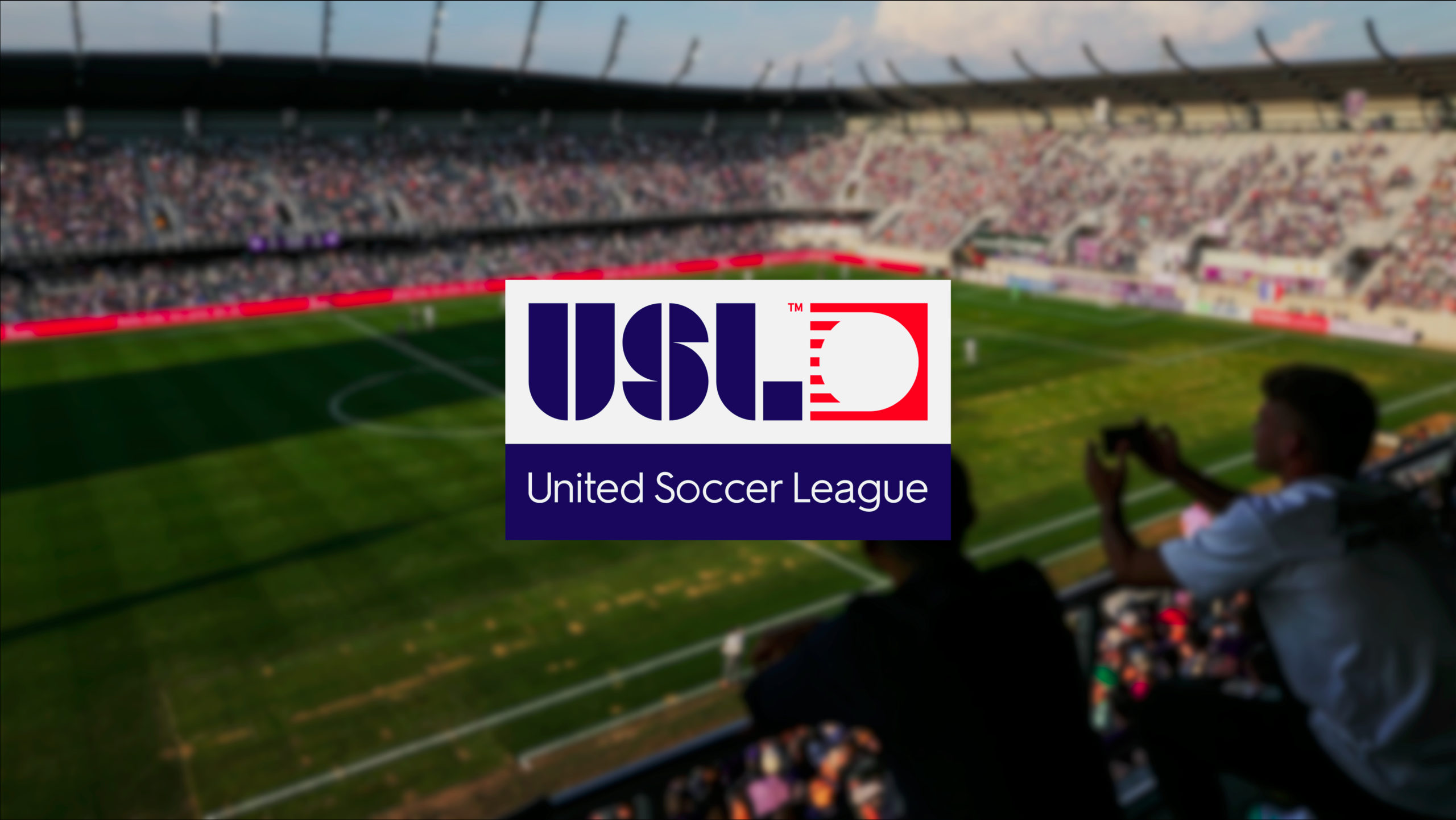 Introduction
The United Soccer League (USL) is the largest and fastest-growing soccer organization in North America, with clubs impacting more than 200 communities across the United States. The USL is the first and only soccer organization in the country to build a youth-to-pro pathway for both women and men within one ecosystem.
From major markets to small-town communities, more than 2.5 million soccer fans flock to USL stadiums, creating an electrifying atmosphere and creating a powerful sense of community.
Over the past few years, the USL has focused on creating a world-class experience for players, fans, and communities by developing strategies that help fans to passionately engage throughout the year.
But how does the USL do it? Creative marketing initiatives and delivering high-quality content using Factoreal as their omnichannel engagement platform.
As we dive into the USL's playbook, we will uncover the strategies, technologies, and insights driving fan base growth, increased ticket sales, quality lead nurturing, merchandise revenue enhancement, and more. Discover how the USL leverages Factoreal to engage fans using everything from impactful email campaigns to tailored audience segmentation to integrated online commerce.

The USL's year-round engagement revolves around meticulously crafted email campaigns including newsletters, contests, player and club news, and behind-the-scenes glimpses to ensure its fans never feel disconnected from the game they love.
Outcomes
It all makes sense when the results are outperforming the goals. The average email engagement rate more than doubled during the 2023 season to an industry-leading 45%, often surpassing the 70% mark. The USL also achieved a substantial 38% reduction in their unsubscribe rate, while the average email deliverability rate soared to an impressive 97.3%. Remarkably, within this short period, the USL witnessed an astounding 400% expansion in their contact base.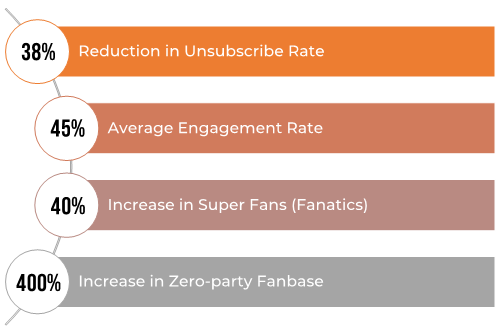 Factoreal's industry first Fan Maturity Model helped the USL to get deep insights into their fanbase. USL are able to see directly who their Super Fans (Fanatics) are, who the Casual Fans are, and which fans need to be a target of win-back strategies. This fully-automated AI-driven fan segmentation enabled the USL to craft more personalized and effective engagement strategies, fostering deeper connections with their diverse fan base. The USL now had at their finger-tips full intelligence on how was the engagement of Fanatics vs Casuals, what was their spend, which content was drawing attention and much more. Using the Fan Maturity Model, the USL was not only able to identify and grow their Super Fan Base (Fanatics) by 40% but also reduce the share of inactive fans.
Engagement Strategies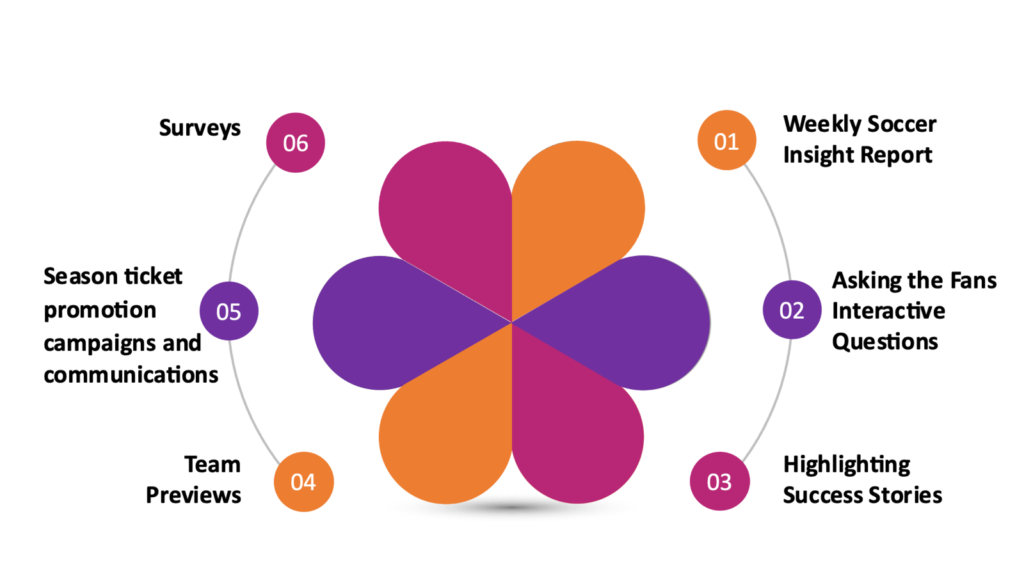 The USL successfully kept their fans engaged with well-crafted email messaging, including The Rondo newsletter, relevant league news updates, contests, quizzes, and more. The USL uses Factoreal's extensive capabilities to highly personalize the communication with hyper-targeting.
Weekly Soccer Insight: The USL provided a weekly email, "The Rondo," offering fans a comprehensive look at the USL Championship, USL League One, and more news from the USL ecosystem. This newsletter served as a direct channel for delivering fresh content to avid supporters.
Asking Interactive Questions to Fans: To spark fan engagement, the USL posed questions about soccer events and outcomes. For instance, they asked fans to predict which teams would advance in the Open Cup, encouraging participation. Fans could win exciting prizes if their predictions were correct. It encouraged fans to explore the USL's Social Media channels, providing a pathway for fans to engage further with the league's content.


Upcoming Match Schedule: The email previewed key matchups, generating anticipation among fans, and promoting upcoming games.
Team Previews: The USL launched a campaign where they provided detailed previews of all League One teams and directed traffic to USLLeagueOne.com.
Highlights, Player of the Week/Team of the Week: These campaigns highlighted the best performances of the week by an individual player and by teams every week during the season to keep fans engaged and connected to the game. Match highlights are a terrific way to keep the fans who could not attend the game updated about the progress made by their favourite teams in the tournament.
Highlighting Success Stories: The USL celebrated consistency and success stories within the league. They highlighted the achievements of clubs like Louisville City FC and others, emphasizing key statistics and their impact on the league.
Season ticket promotion campaigns and communications: The USL ran campaigns throughout the season to improve game attendance in the stadiums for matches. Fans were informed about upcoming match schedules and offers if they book tickets in advance. This approach aimed to create anticipation and boost attendance by providing added value to early ticket buyers.
Running contests and promotions: During the 2023 FIFA Women's World Cup, the USL organized the "2023 Women's World Soccer Bracket Challenge," an engaging contest that captivated fans. This and other similar initiatives added an extra layer of excitement, allowing fans to participate actively and enhance their tournament experience. Prizes and rewards further incentivized participation, contributing to heightened fan enthusiasm throughout the event.
Impact Survey: The USL conducted an impact survey to gauge the influence of their social impact initiatives on fan engagement and satisfaction. This survey provided valuable insights into fan perceptions, allowing the USL to tailor their strategies for even greater impact. Fan feedback plays a pivotal role in shaping future campaigns, ensuring they resonate more effectively with the audience.
About Factoreal
Factoreal is an AI-driven omnichannel all-in-one fan engagement automation platform to help teams get better at fan engagement. We consolidate Martech stack, unify fan data and come with pre-built sports ecosystem integrations. Factoreal enables teams to nurture more Super Fans.
If you would like to learn more about how Factoreal could benefit you, talk to us today.