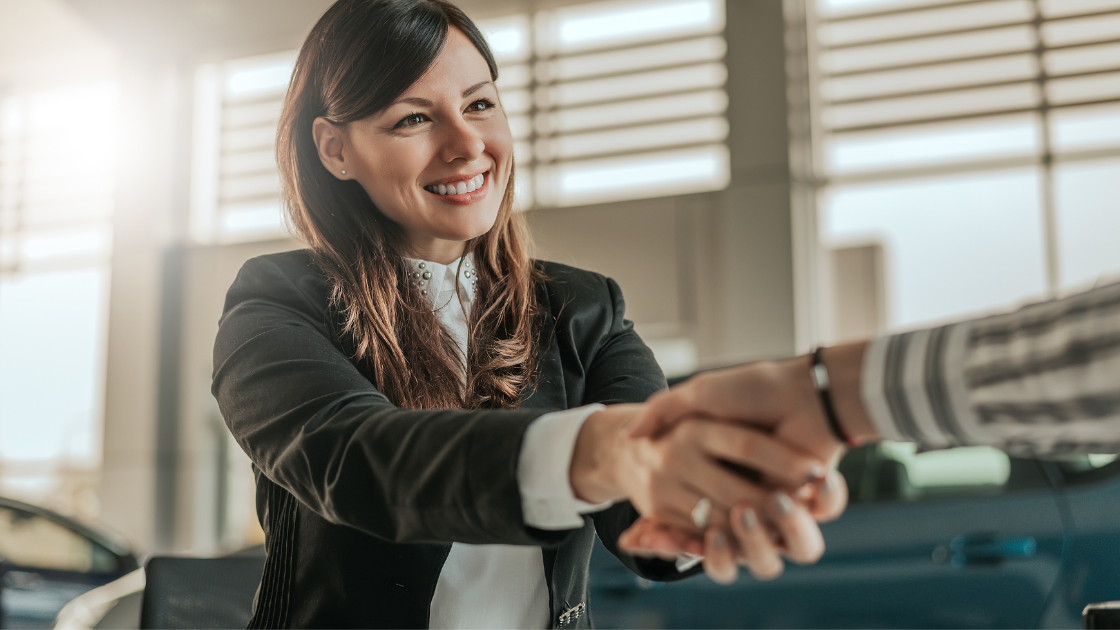 There are two main ways to grow your business: gaining new customers and retaining your existing ones. Unfortunately, only 16 percent of companies focus on reducing churn and increasing customer lifetime value. We highly recommend joining them and investing resources in your loyal customers.
Customer Lifetime Value (CLV) is a metric that details just how much net profit your company can make from one customer over time. The higher the value, the more revenue a customer brings to the company.
To increase brand loyalty, you'll want to give your customers something they can't get anywhere else, whether that's features, services, products, or an experience. Below, we offer four tips to help you increase your customer's lifetime value.
Improve Your Onboarding Process
Having an effective onboarding strategy is crucial. It lays the foundation for a long and positive relationship between the company and the client. It's the cornerstone of strong customer lifetime value. As your customer becomes familiar with your product or service, it's up to you to ensure they're confident in their ability to use the product effectively. If your customer doesn't understand how to use your product or doesn't see its value, they're likely to churn.
Do things like make new customers feel welcome and check in on them customers regularly to keep them engaged. Get to know their learning style and build a relationship. Ask questions about the product and send them resources along the way. A thing to note is that this behavior shouldn't stop after they're onboarded. You further increase retention by showing them the same enthusiasm throughout the length of your relationship.
Provide High-End Customer Support
One of the most significant ways to grow your business and increase customer lifetime value is high-end customer support. Even if you have an exceptional product, lackluster customer support will have them jumping ship and running to your competitors. According to data, one-third of customers switch brands after a single incident of poor customer service.
The most effective way to avoid this is to have a well-trained, quick-responding, and dedicated support team. It would also benefit you to look into which communication channels your audience uses most and provide those outlets. Say, if your clientele lives on Twitter, then you'll want to offer more than just phone and email options.
Encourage Feedback
Many companies are afraid to ask for customer feedback for fear that they might say something negative. Customer feedback is vital to the success of your business. It informs you of which tactics customers enjoy and which ineffective tactics to change. It also increases their customer lifetime value.
Happy customers are loyal customers. When clients feel like their voices are heard and that their opinion matters, it reinforces the idea that they're more than just an account number. Your existing customers will also be more likely to recommend your product or service to their friends.
We recommend sending out customer satisfaction surveys like net promoter score (NPS) or customer satisfaction score (CSAT) to gather the best customer input. There, they can rate their overall experience and leave comments for the company. You can also garner customer feedback by having them rate their experiences after working with a member of your support team.
Have a Dedicated Customer Success Team
There's no such thing as a one-size-fits-all approach to a customer; each one is different. Some are explorers who will reach out when they have questions, whereas others may need one-on-one onboarding. But no matter what kind of customer they are, it's vital that they have a dedicated account manager to accompany them throughout their journey. Customers often get passed around a lot, and it's reassuring to them to always have that one person, that one constant they can always come to.
It's integral in them staying for a lifetime, thus boosting their customer lifetime value. A tool that can further help your customer success team be effective account managers who build relationships is customer success software. They can keep track of all of their customers, where they are in their buyer's journey, what features they're using, and more.
Factoreal
Investing in your existing customers is an excellent way to prevent churn and grow your business. Using these tips, we're confident you will increase the value of each customer. Another way to increase customer lifetime value is by using an omnichannel application, and that's where Factoreal can help. We provide an all-in-one omnichannel customer engagement platform that is both easy to use and at an affordable price.
To learn more about our services, please contact our team at letschat@factoreal.com anytime.