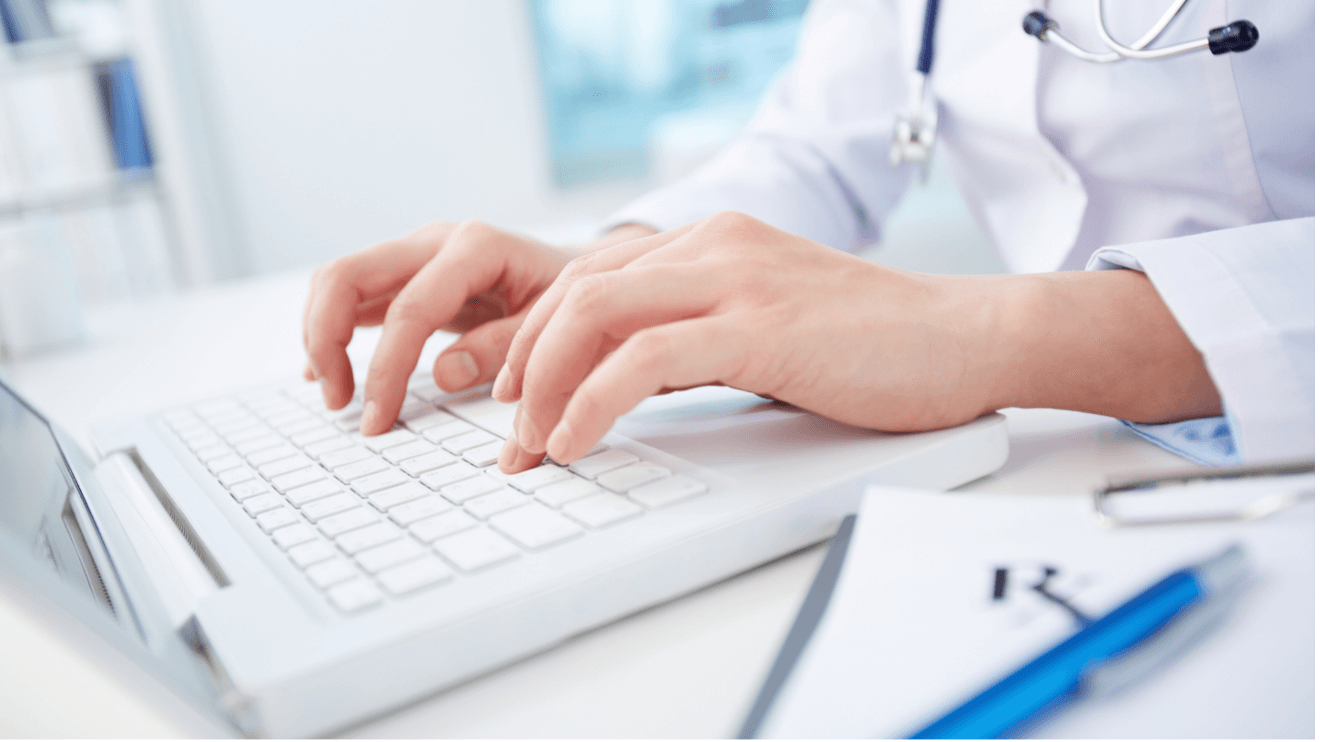 Email is a unique marketing channel, especially in the healthcare sector. Besides growing your business, it is an effective way to keep your patients informed and engaged while still abiding by HIPAA law. But despite its impactful presence and significant benefits, countless healthcare professionals don't use email marketing in their practice. We are here to make a case for why healthcare businesses should use email marketing.
Preferred Method of Communication
More than 3.9 billion people use email as their lifeblood for daily connectivity, so much so that email is listed as a consumer's preferred way to receive branding, promotions, and healthcare information. One of the primary reasons healthcare businesses should use email marketing is to give patients what they need.
Industry data found that the average open rate for healthcare emails is 23.46 percent with a 3.62 percent click-through rate, which is among the highest of any industry. If you use emails to meet customers where they are, it signals that you value their business and care about their experience. Both of which lead to practice growth.
Increased Online Interaction
An impactful way to bridge the communication gap between your healthcare practice and your patients is to invest in email marketing. Having a strong relationship is instrumental in a patient's overall satisfaction with your business. Through this interaction, you can build rapport, drive traffic back to your website, and easily track engagement with tools like Google Analytics or marketing automation platforms.
Healthcare businesses can also use email marketing to engage and learn more about their patients. You can use surveys and feedback requests to gain insight into their interests and healthcare concerns.
It Humanizes Your Brand
Another significant reason why healthcare businesses should use email marketing is that it humanizes your brand. Patients often research your practice long before scheduling an appointment, looking at your website, and evaluating online reviews. With email marketing, you can build trust with your current patients, which trickles down to potential patients through word of mouth and positive reviews.
A few ways you can humanize your brand with email include sending:
Welcome emails
Appointment reminders
Sharing healthcare tips, facts, and best practices
Invoicing/transaction receipts
A weekly or monthly newsletter of need-to-know healthcare information
More Privacy for Your Patients
Unlike social media, people view email as a more secure and private outlet. This increases the likelihood that new patients are more likely to submit their email addresses and other sensitive information. You can use email marketing to reinforce the idea of security and trust by detailing the different lengths your practice goes to ensure that their data is safe.
There is also the option to send password-encrypted emails to your patients regarding sensitive information or when referring to past office visits. Earning your patient's trust is one of the many ways to boost customer retention and loyalty.
Factoreal
There are countless reasons healthcare businesses should email marketing. We hope that highlighting five of those reasons was enough evidence to convince you why investing in email marketing is necessary.
To further enhance your healthcare business' growth and build relationships, we invite you to enlist our services at Factoreal. Our all-in-one customer engagement platform is affordable, easy-to-use, and can help you leverage the power of automation.
If you are interested in working with us or learning more about Factoreal, contact us anytime at letschat@factoreal.com.