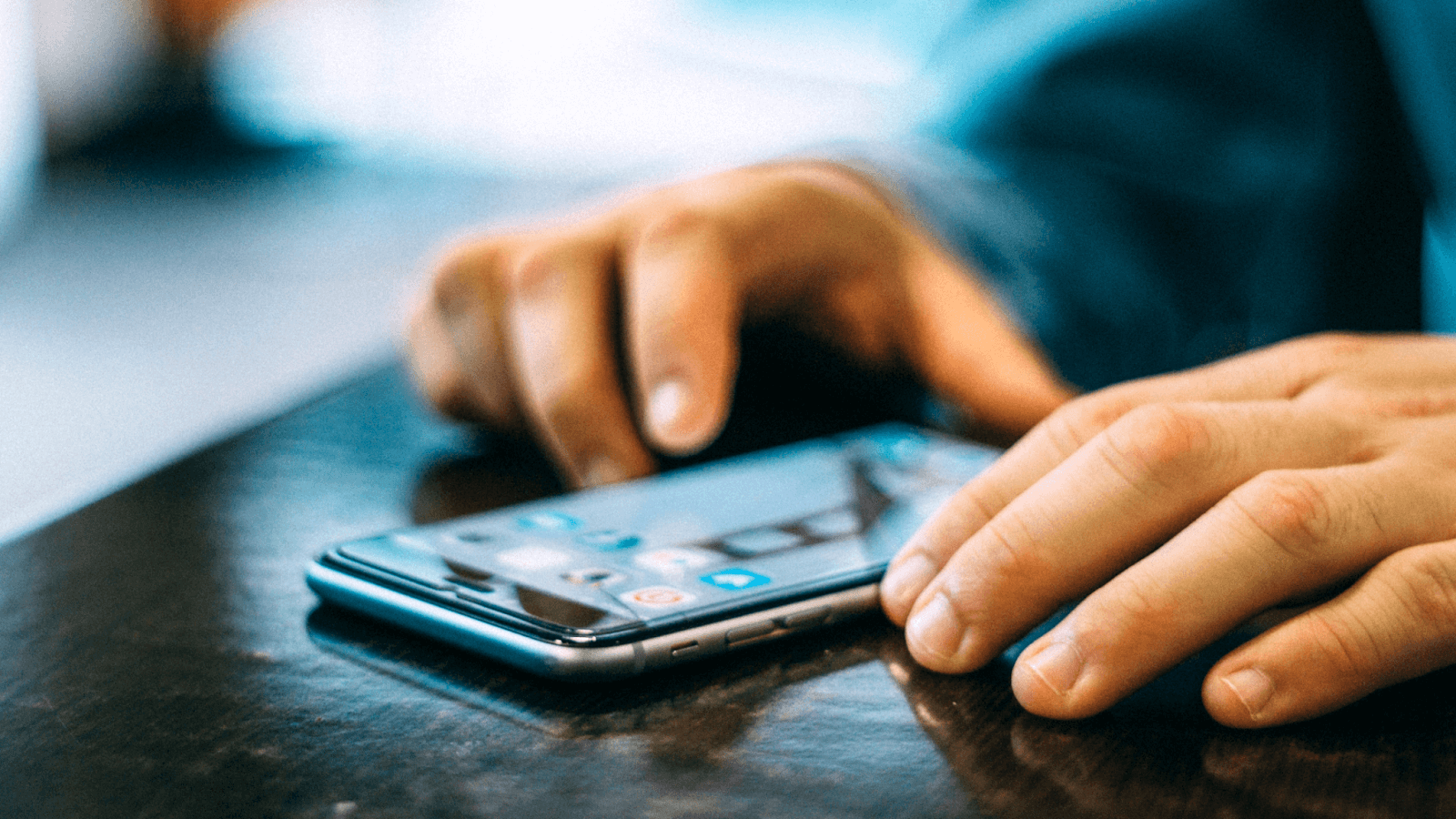 Marketers constantly fight for consumers' attention in a world incessantly bombarding them with advertisements, and customers are keenly aware of their tactics. So how can marketers and business owners create campaigns that stand out amongst the competition and keep customers engaged?
The answer is push notifications. Both mobile and web push notifications push your brand to the forefront of consumers' minds. If your company features a mobile app for your service or product, push notifications are a great way to take advantage of a burgeoning market, as mobile app usage grew 31% last year. 
Now is the time to harness technology and enthrall your customers like never before. To keep your audience involved, here's everything you need to know about push notifications and how they can grow your business in 2021.
What Are Push Notifications?
Push notifications are alerts that pop up on the recipient's mobile device or desktop. These notifications are short and typically include a call to action that alerts them to an announcement, event, sale, or abandoned cart. It's important to remember that every potential customer has a hectic life of their own. While they're preoccupied with the business of life, it's easy for them to forget about your upcoming sale or the items they left behind at an incomplete checkout. Push notifications ensure that your customers stay aware of these enticements, promoting better conversions.
How Push Notifications Keep Customers Interested
Push notifications boost app engagement by 88%, so how can you implement them as a part of your business' marketing strategy? Omnichannel marketing platforms make it simple to use site-based web push notifications, as the user's interaction with your site triggers such notifications to appear.
For instance, when a user opens your webpage, they may be met with a pop-up asking if they would like to opt in to push notifications. With that all-important opt-in, modern marketing programs can then segment your visitors based on their interactions with your push notifications and their browsing behavior on your website.
These segmented push notifications keep customers engaged with little effort on your part. Automated push notifications include:
Abandoned Cart Notifications.

Don't let your customers forget to check out! Automated abandoned cart notifications will minimize the sales lost to cart abandonment.

Discount Alerts.

If your customers leave without making a purchase, send automatic notifications to lure them back when an item they want is on sale — all without wasting money on promotions.

Back-in-Stock Alerts.

Automated notifications can also let customers know when their coveted items are back in stock, so you never miss a chance to convert.
Why Should Your Company Use Push Notifications? 
Push notifications are one of the most potent marketing tools of modern times. As email open rates are declining, it can be much more effective to get in touch with potential customers via push notifications. Consider incorporating push notifications into your company's marketing strategy and reap the benefits, including:
Increased Open Rate.

Push notifications are tough for customers to ignore and, consequently, have an open rate of

90%

. Customers are almost guaranteed to see a web or mobile push notification. This is a considerable advantage, especially compared to an email campaign, where marketers compete against a sea of email spammers.

Increased Engagement.

Your company can anticipate increased engagement thanks to the implementation of push notifications because you can stay in contact with your customers in a way that isn't intrusive. Customers are tiring of promotions that clog up their inboxes or fill their mail with outdated print flyers. With push notifications, you can invite your customers to interact without coming across as pushy or spammy.

Quick to Create.

Unlike an email marketing campaign, the creation process for push notifications is quick and relatively easy. Automated push notifications only require an appealing call to action and an eye-catching subject line. With that, you're good to go!

Easy to Retarget and Re-engage Customers.

Suppose you want to remind a customer about their abandoned cart. With your emails lost in the flood of promotional messages customers receive each day, it's much more likely that they'll see a push notification.

79%

of customers made an online purchase directly from their mobile device in the past six months, and mobile push notifications are a great way to encourage customers to make those purchases with your brand.
Factoreal
Simplify your business' marketing with automated web and mobile push notifications. They're an effective way to raise brand awareness and keep your customers engaged in a fast-paced world.
Developing an effective marketing strategy takes effort, but Factoreal can help actualize your plan in record time. Our all-in-one customer engagement platform is affordable, easy-to-use, and helps you wield the power of automation.
If you're interested in working with us or learning more about Factoreal, contact us anytime at letschat@factoreal.com.