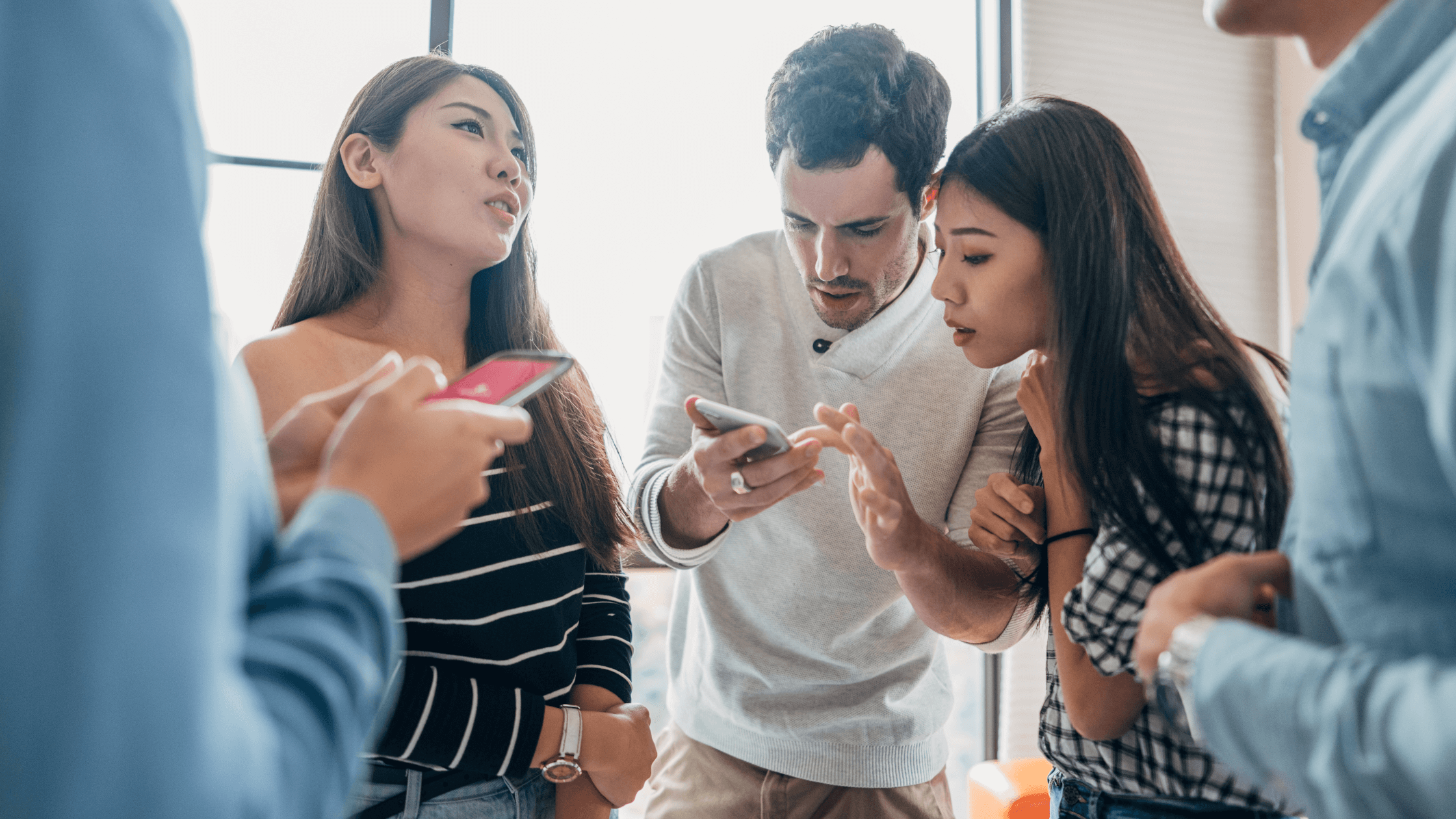 Social media is a reflection of what's new, what's popular, and what's important to audiences everywhere. In just the last few years, we've seen Twitter's town hall-like atmosphere give way to Instagram's picture-forward feeds. Recently, TikTok was all the rage for GenZers and Millenials alike. 
However, there's a new player in the social media game that's different from any other platform available today. A photo-sharing app called BeReal is quickly gaining traction amongst GenZ social media users.
In July 2022, BeReal surpassed every social media platform in the iOS App Store to become the most downloaded free mobile app available. But what makes BeReal different, and what does this mean for the digital marketing landscape? Let's take a closer look at the rise of BeReal and why its popularity demonstrates the need for authentic marketing.
What is BeReal?
In December 2019, a French developer named Alexis Barreyat launched a social media app called BeReal, which GenZ loves. Unlike highly curated Instagram feeds of the past, BeReal encourages its users to post real-time, unedited content at random times throughout the day. 
Users receive a notification to take two pictures using the phone's front and back cameras within two minutes. If the user doesn't respond to the notification during the two-minute countdown, all of their photos are marked as "late." In addition, the app prevents users from viewing friends' posts until they post a picture first. If you're using the app, only friends can view your "Reals," the term for your double images. However, you can make your posts public so that other users see them on the "Discovery" feed.
Why is BeReal so Popular?
The growth of BeReal mimics that of the most popular social media that came before it. Most of BeReal's users are college-aged or younger, just like in the early days of TikTok, Instagram, and Facebook. However, BeReal has arrived at a time when people from all walks of life are accustomed to social media and an algorithm-driven user experience. 
Simply put, users on other social media platforms are fatigued from viewing advertisements and perfectly-curated content from people they don't even know in real life. In addition, users are growing frustrated with constantly changing algorithms that fail to prioritize the content they're most interested in seeing. The primary attraction to alternative social media platforms like BeReal lies in their ability to provide a casual, realistic user experience where people can communicate with friends.
The Rise of BeReal and the Need for Authentic Marketing
The emergence of social media apps like Poparazzi, Locket, and BeReal exemplify the need for authentic, original content in which users feel authentically connected to each other rather than separated from the characteristics that make them human. 
With no filters, likes, or advertisements, BeReal inspires brands to put their audience first by communicating with complete transparency. BeReal demonstrates that modern consumers want to engage with their favorite brands in real-time through creative, honest content.
Although having a BeReal account for your brand may not be the most effective method of connecting with customers, BeReal's approach and popularity indicate how users now crave authentic connection. Luckily for businesses, the genuine connection can still be made on traditional communication mediums through omnichannel marketing.
In an era where authenticity is fundamental, omnichannel marketing allows brands to connect with customers through a seamless experience, allowing the brand to be consistent in its messaging and genuine in its approach. Additionally, advanced omnichannel marketing software makes it easier for brands to manage multiple communication channels for a streamlined brand experience that resonates across all platforms. 
Implement an Honest Marketing Strategy with Factoreal
The concepts of honesty and marketing may appear at odds with one another. Still, marketing automation software like Factoreal can make it easy to communicate authentically with your audience regularly. As an omnichannel solution, Factoreal integrates with all of your marketing efforts, from email and social media to SMS, and delivers your audience members the type of experience they need to trust your brand. 
Our all-in-one customer engagement platform lets you control your marketing strategy from conception to execution. Plus, track success with all your metrics in one convenient place.
Look no further for marketing automation that will help you launch, analyze, and manage each marketing campaign. At Factoreal, we make marketing automation affordable and easy-to-use, so your brand can get the most out of every campaign.