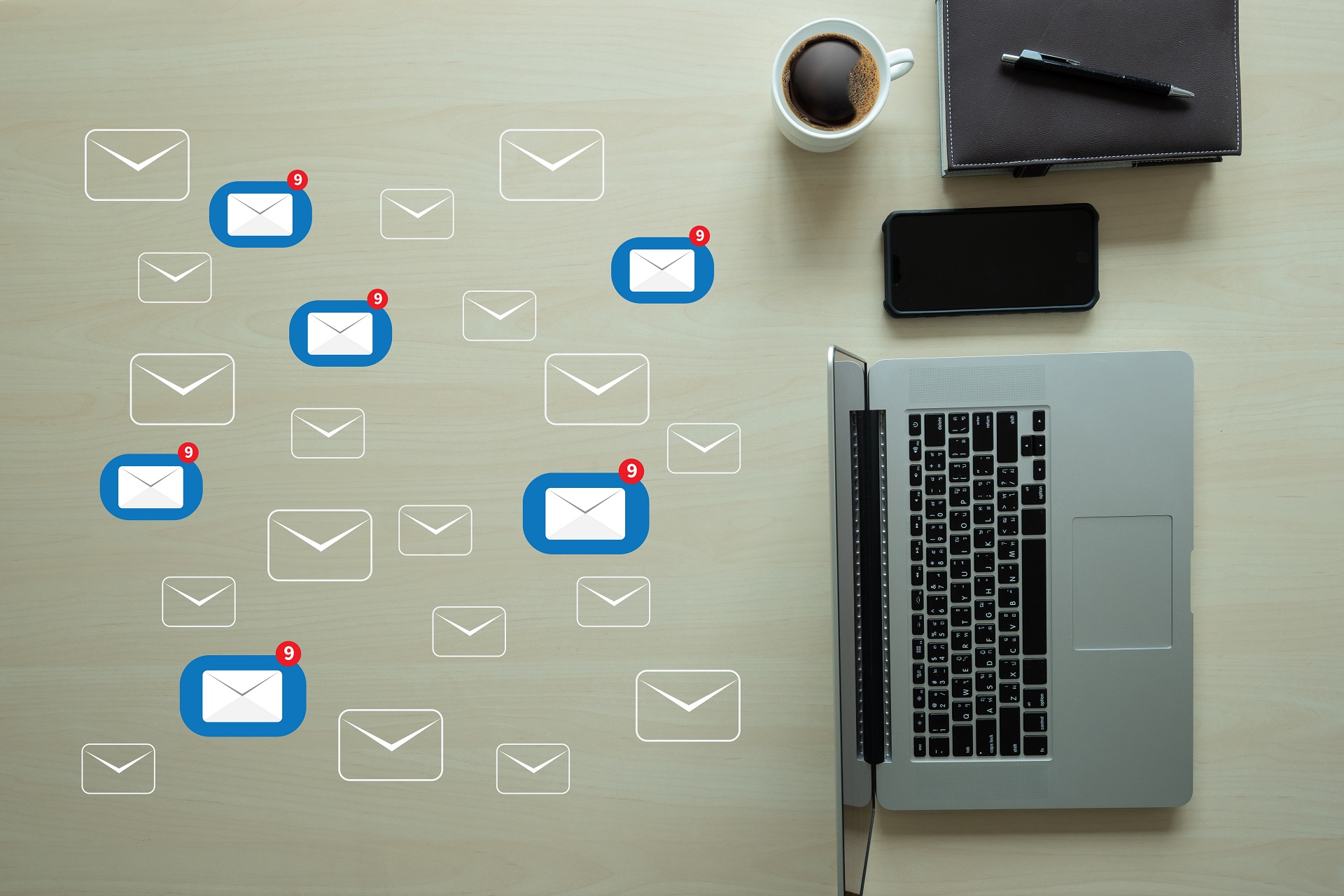 Email, Social Media, SMS are all an integral part of communication for businesses. But Email takes the cake, even though it's the oldest one in the group. That speaks for the versatility of the Email.
89% of marketers claim email is their primary source of lead generation – Backlinko
But there's an art to getting a high open-rate and engagement rate on your email campaign. It doesn't depend on what type of business you have, although it depends on what kind of Email Subject Lines you're using.
Businesses can have the best content on their emails, and can carefully orchestrate and execute an email campaign with all types of triggers and automation to achieve defined goals, but all that doesn't mean anything if people don't open the email.
47% of email recipients open an email based on the subject line, and 69% report an email as spam only based on the subject line-Invespcro
One can't blame the audience because their digital identity is available to many businesses, since the average user pretty much uses the internet to shop anything from a luxury electronic item to basic household groceries. So it's common for any business to send email newsletters and promotions to just about every email id available to them. And it's even common for most of the marketing emails to be tagged under spam, never to be seen again by the user.
Where Businesses go Wrong
The Internet has almost replaced traditional advertising. But the method of traditional advertising has been snuck into digital marketing by many businesses that use the same method and attitude to advertise themselves.
A TV ad cannot be customized, and hundreds of thousands of viewers would be subject to the same ad, irrespective of them being in your potential customer base or not. There's nothing much one can do about that.
But Email marketing is not the same, and following the traditional generic ad approach is what goes wrong with many businesses. It ends up being a dichotomy. Email marketing is not just another form of advertising that you can use the 'cut and paste' approach to traditional marketing.
Email marketing is a whole different architecture altogether.
You are targeting an individual, who is diverse, unique. Personalization is an absolutely essential element of digital marketing.
Understand your user-base, every single user. It might sound ambitious, but with the right marketing automation tool, it's entirely possible.
Email Subject Line is The Equivalent of First Impression
The first impression is the best impression, at least for Email subject lines. How many times have you opened your email inbox to find absolutely useless emails by the hundreds that you'll never open? Your users are subject to the same process, albeit with many businesses trying to engage with them.
This is your opportunity to stand out, make that unique first impression. This is a place where judging a book by its cover is valid. Intrigue your users with a catchy, short, and crisp subject line that piques their curiosity.
Tease them with the subject line so that they open your email.
How do I write great Email subject lines?
Some may straight up assume writing killer Email subject lines is an art and not everyone's cup of tea. But that's not entirely correct. There are a few technical elements that can shape up the Email subject line that breaks the ice.
Less is More in the Internet Realm
Email subject line is not a blog post or a 'medium' article that needs to break down a simple subject into a thesis. The purpose is to notify the user about the purpose and content of your Email.
According to research, the attention spans of users are decreasing, which means you only have a couple of seconds to audition and attain the user attention, so that your email can go to the next round, and be opened.
For example-
Are you looking to decorate your home interior?
5 Tips to staying Healthy during the pandemic
50 % off on fall collection! Valid for 5 Hours.
These subject lines aren't anything special but that's the point. Being precise and to the point in conveying the intention of the email through the subject line is the purpose of a simple yet effective subject line.
Stop Doing What 'everyone else' is Doing
There are billions of emails being sent out, so the last thing you should be doing is trying to blend in. Standing out doesn't mean doing something absurd with your subject line with all CAPS and emojis. Those will end up straight in the spam folder.
Like said earlier, the traditional method of businesses to go in with a sales pitch is a mistake that most make. Consider your subscribers, their interests, and communicate with them in a way that makes it look like your product/service has an impact on their lives.
Having a marketing automation tool can help with an effective personalized email marketing experience, as it can help you filter out quality leads and feed them relevant emails to nurture leads and drive them towards conversion.
There's no use trying to please every subscriber, it's important to understand their thought process and buyer behavior. You can't sell to someone who doesn't want to buy.
Fear of Missing Out is a Good Hand for Businesses
People love sales, discounts, and special offers. When you're offering one of these, it's a great idea to lead with that even in your subject line. One more technique is to add a timeframe to this.
40 % of on all accessories, until tomorrow!
Not only is the subject line notifying them of the sale, but it's also tempting their impulse by mentioning the validity of the sale as a measure to call to action. The fear of missing out is a great factor to influence them with a sense of urgency into making an action soon, which is important. (Ever heard of cart abandonment?).
Personalization Brings You One Step Closer to the Customer
Sending out emails on a user's birthday, or anniversary; making use of their buyer personas, location to suggest and target them with relevant emails not only helps the business but also forms a bond between the customer and the brand.
It won't be just another opportunistic email, but a special one. An email like this can put brands in the good book of the customer, where they'll give your next email campaign a fair chance.
Emails with personalized subject lines have a 26% higher open rate – Backlinko
A/B Testing your Email Subject Lines
If you listen to stand up comedians or any kind of comics, their jokes invoke a generous roar of laughter amongst the audience. They don't just happen to come up with amazing jokes or one-liners that are super funny.
They test out their jokes in small crowds, among friends and family members to see the response before the main event.
Send the same email content with different subject lines; testing different email subject lines give you a winner, but also help you segregate what works for the two groups of recipients for future communication. This is valuable data for your business.
This also helps you ascertain metrics like unsubscribe rate, click rate, and also help you make tweaks and changes to your email subject lines.
Conclusion
Email marketing is to-date an integral part of marketing communication for businesses. The low open rate problem is not new, but there's no instant solution to it.
The above methods however will show improvements when implemented properly and accordingly by various business types with their domain in mind.
What helps is having a marketing automation software that can integrate your business processes into one platform, and having a unified communication and marketing strategy to further improve your overall business process along with email open rates and Return on Investment(ROI).