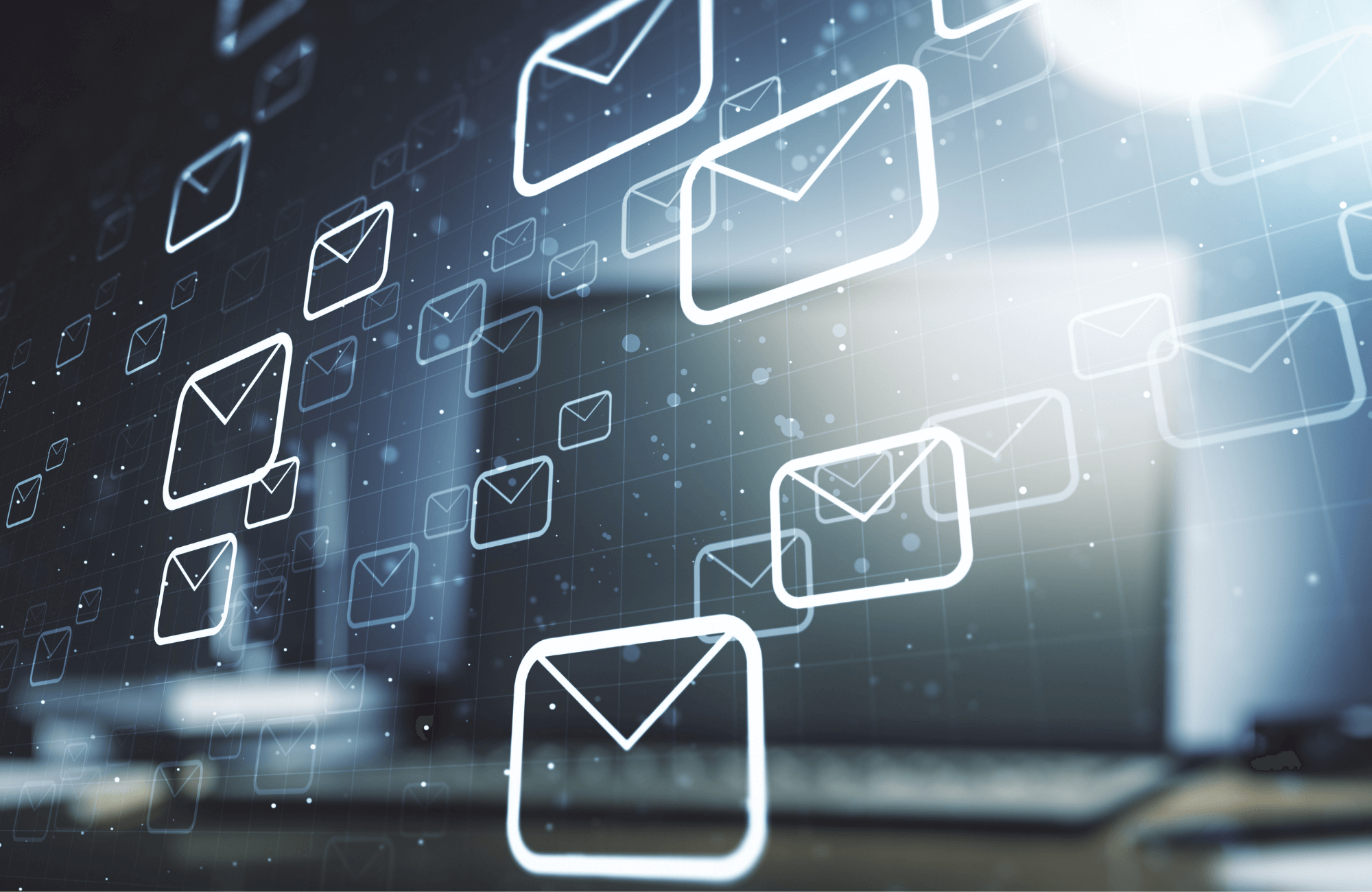 Getting and keeping customers' attention feels like it's becoming more challenging than ever — especially if you are an online marketer trying to capture and engage new audiences while retaining your current customer base. According to NotifyVisitors, the average attention span of a person is eight seconds, which isn't a lot of time to make a mind-changing impact on your audience. However, the quick and timely capabilities of browser push notifications are changing the game. 
What Is a Browser Push Notification?
Browser push notifications are clickable in-browser message boxes that appear at the corner of a user's screen. They are similar to mobile push notifications but are more broadly accessible, as they aren't limited to devices that run mobile apps. Browser push notifications are able to appear on any device with a web browser, including desktops, laptops, tablets, and smartphones.
Browser push notifications are ideal for better website engagement because they are quick, actionable, bite-sized messages. Marketers can use them to present opt-ins, send personalized messages, and even remind customers of an abandoned cart.
4 Reasons Why Browser Push Notifications Are a Must
1. Low Effort, Big Returns
Push notifications spark immediate engagement, which is an ideal situation for consumers, who not only want instant gratification; they expect it. For marketers, this creates a uniquely beneficial situation where in just a few minutes and with low effort, they can yield significant returns and even higher conversion rates. A few ways you can use browser push notifications to boost engagement rates include:
Cart abandonment:

Push notifications can remind visitors of their unfinished transactions and offer incentives for completion.

Automated campaigns:

The most valuable customers are the ones who come back. You can create an automated campaign of browser notifications to bring them back to your site.

Search retargeting:

To encourage customers who searched for your products or services but didn't follow through.
2. Reach Larger Audiences
At 59.32% of the market share, Google Chrome is the most-used web browser by consumers, followed by Firefox and Safari. These are also three web options that support browser push notifications, helping you reach wide audiences across desktops, laptops, and mobile devices.
To leverage the vast reach of popular browsers, incorporating push notifications into your marketing efforts can quickly expand your audience. Additionally, push notifications don't require marketers to have a user's email address to contact them. With a simple opt-in, you can continue to engage visitors even after they've left your site.
3. Timely Delivery
Timing is everything, and in marketing, it can make all the difference between converting a customer or losing the potential sale. Browser push notifications are the perfect tool to push conversions. With short and effective messaging, they can tempt customers with promotions, price drop alerts, updates, and personalized discounts at the most crucial moments in their shopping experience.
Your customers won't have to sift through a lot of information to find your core message like they would with an email. Moreover, browser push notifications have character limits, encouraging marketers to be clear, concise, and purposeful with their messages.
4. Higher Opt-in and Clickthrough Rates
Browser push notifications are also a must-use tool because they have higher opt-in and clickthrough rates than any other marketing channel. According to industry surveys, the average CTR is 15%. And when you employ targeted and transactional campaigns, the clickthrough rate doubles to 30%. Further still, clickthrough rates jump to a remarkable 40% when you include a call-to-action in your messaging.
One of the reasons browser-based push notifications are so popular is that opting in or out is a breeze. With one click, customers can accept your messages. And if they ever change their mind, they can update their preferences in their browser settings — no jumping through hoops or fake unsubscribe buttons required. This makes opting in a low-stakes decision, and a leap that many customers are willing to take.
Factoreal
Capturing and keeping customers' attention is one of the most challenging parts of being a marketer. Thankfully, incorporating browser push notifications can help you increase engagement and boost conversions across the board.
If you need an affordable, all-in-one customer engagement platform to empower your push notification campaigns, consider Factoreal. Our platform can streamline your process and assist with all your marketing and automation needs.
To learn more about how Factoreal can help boost your customer engagement, contact our team today!