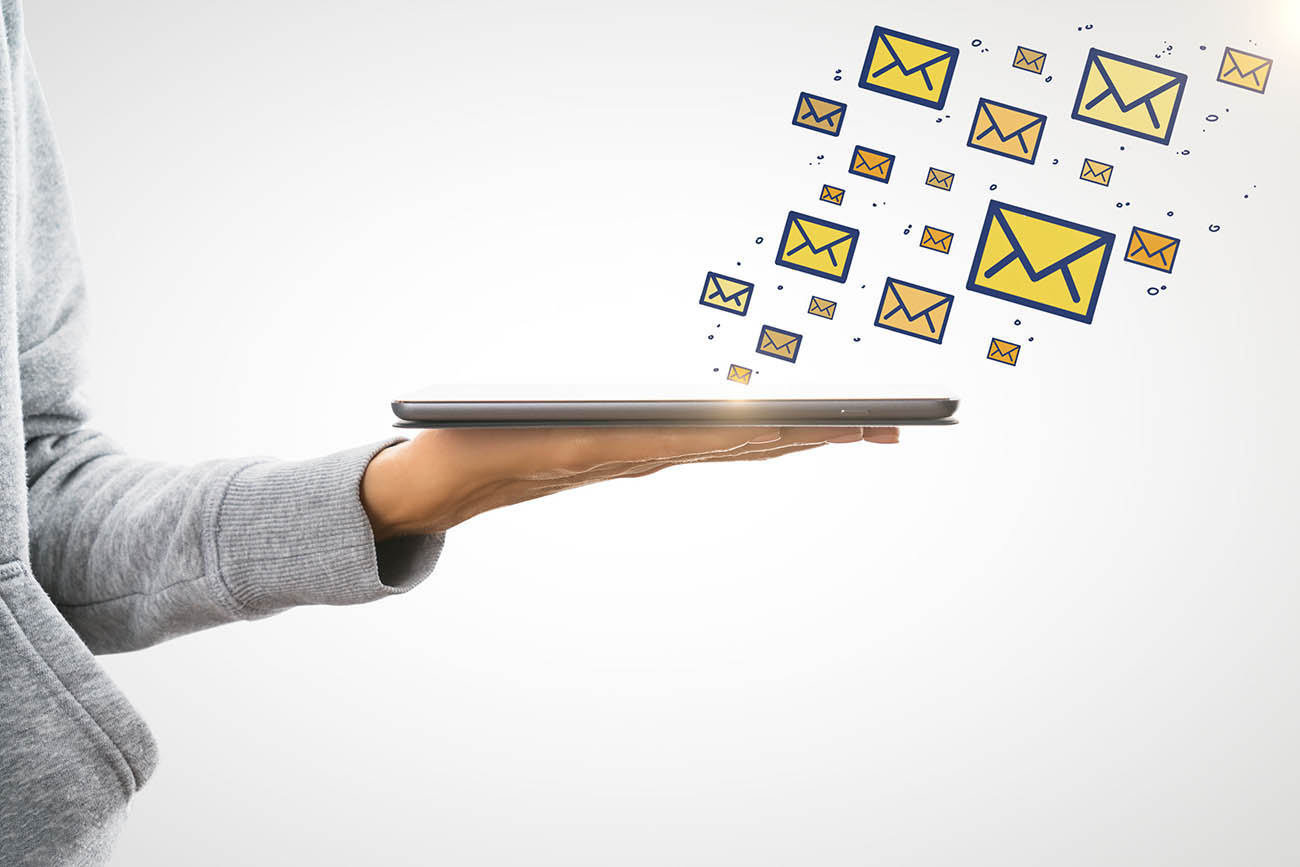 Email marketing automation: just what is it and how can it help your business grow? Email marketing automation offers a number of advantages to your business–and can help with immense cost savings. 
What is Email Marketing Automation?
Email marketing automation, unlike a newsletter or individual email sent to a customer or client, allows you to automate some of your marketing processes. When a customer completes a specific action while interacting with your business, it triggers an email that helps tell that customer what to do next or encourages further connection with your business. Some good examples of automated emails are:
Customer Onboarding Emails
A customer just signed up for your email list. What can they expect? Why should they remain part of your list? With automated customer onboarding emails, clients receive several emails starting with a welcome email. Then, based on their action, you're allowed to follow up with a subsequent series of emails.
Emails Related to Purchases
A customer purchased one specific item or service from your store. That action may trigger emails that relate to other products that fit along with that one, or it might trigger emails related to that product, how to use it, and what benefits it can provide to your customers. 
Cart Abandonment Emails
A high percentage of customers place items in their carts, never to come back and complete the purchase. Cart abandonment emails, however, can trigger consumers to remember those purchases and come back to complete them. Often, that simple trigger can help significantly decrease abandoned carts. 
Birthday and Anniversary Emails
Consumers love finding out that your business remembers and cares about them. Birthday and anniversary emails, often containing specific discounts, can let consumers know that you're committed to and care about them–with no need for you to mark the date in a calendar!
Marketing Materials for Events
Consumers signed up to attend an event or to participate in specific activities. What comes next? You may want to remind them about the event, get them hyped up and excited about it, or provide them with more information that will help them make the most of the event. Automated emails can be prepared ahead of time, which means you won't have to factor in sending them out into your event schedule.
Email marketing automation allows you to streamline connections with consumers and do a better job of providing them with what they most need to know in order to make specific decisions, complete actions, or continue to connect with your business. Contact us today to learn more about how we can help you improve your email automation flow.