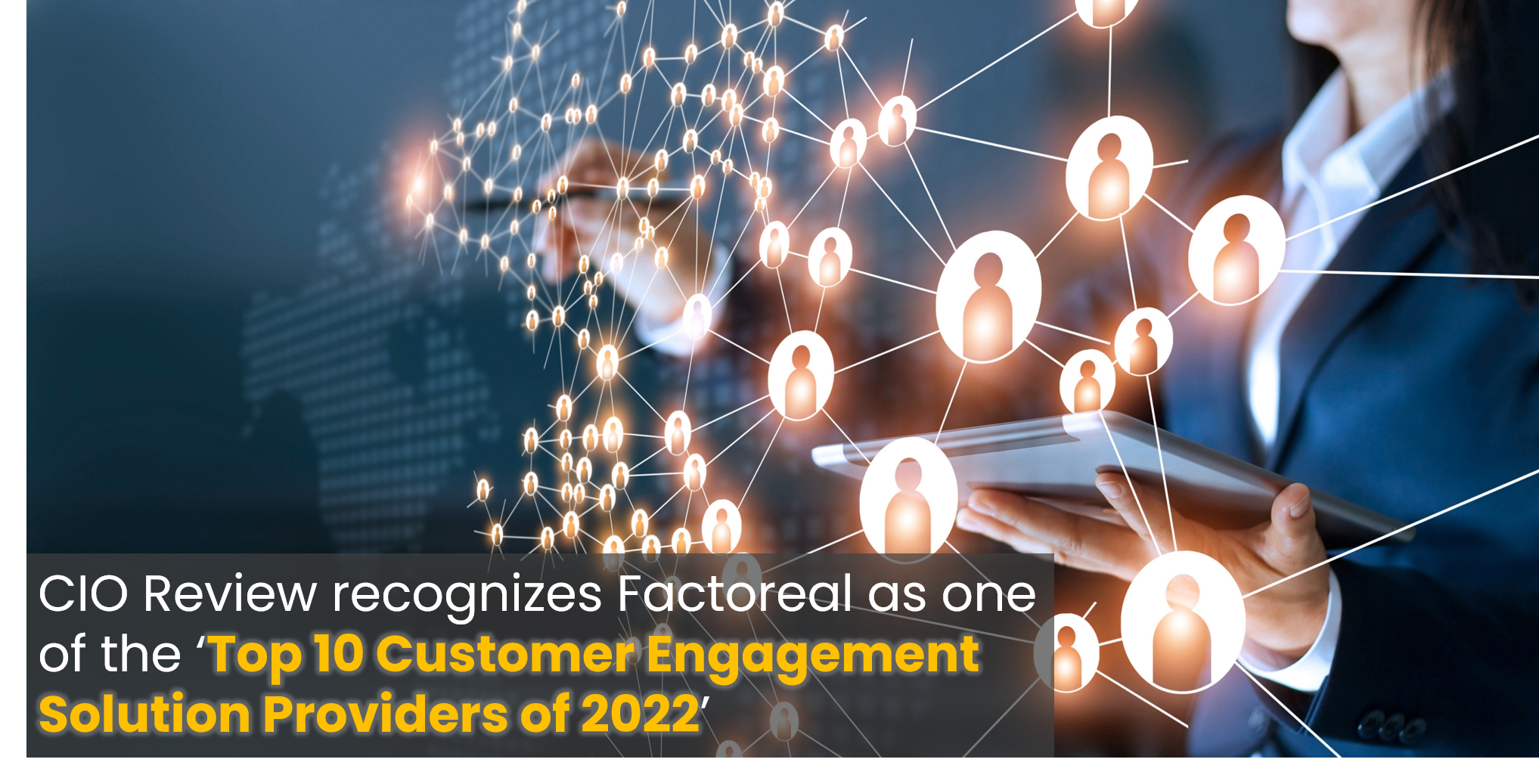 We are extremely delighted to announce that Factoreal has been recognized as one of the '10 Most Promising Customer Engagement Solution Providers of 2022′ by CIO Review. 
CIO Review, the leading print magazine & online website that bridges the gap between enterprise IT vendors & buyers have recognized Factoreal as one of the '10 most promising customer engagement solution providers of 2022'. With a special focus on Customer Engagement in this edition, the magazine outlines the changing customer dynamics and how companies need to interact with customers in a three-dimension rather than linear fashion to deliver a superior customer experience.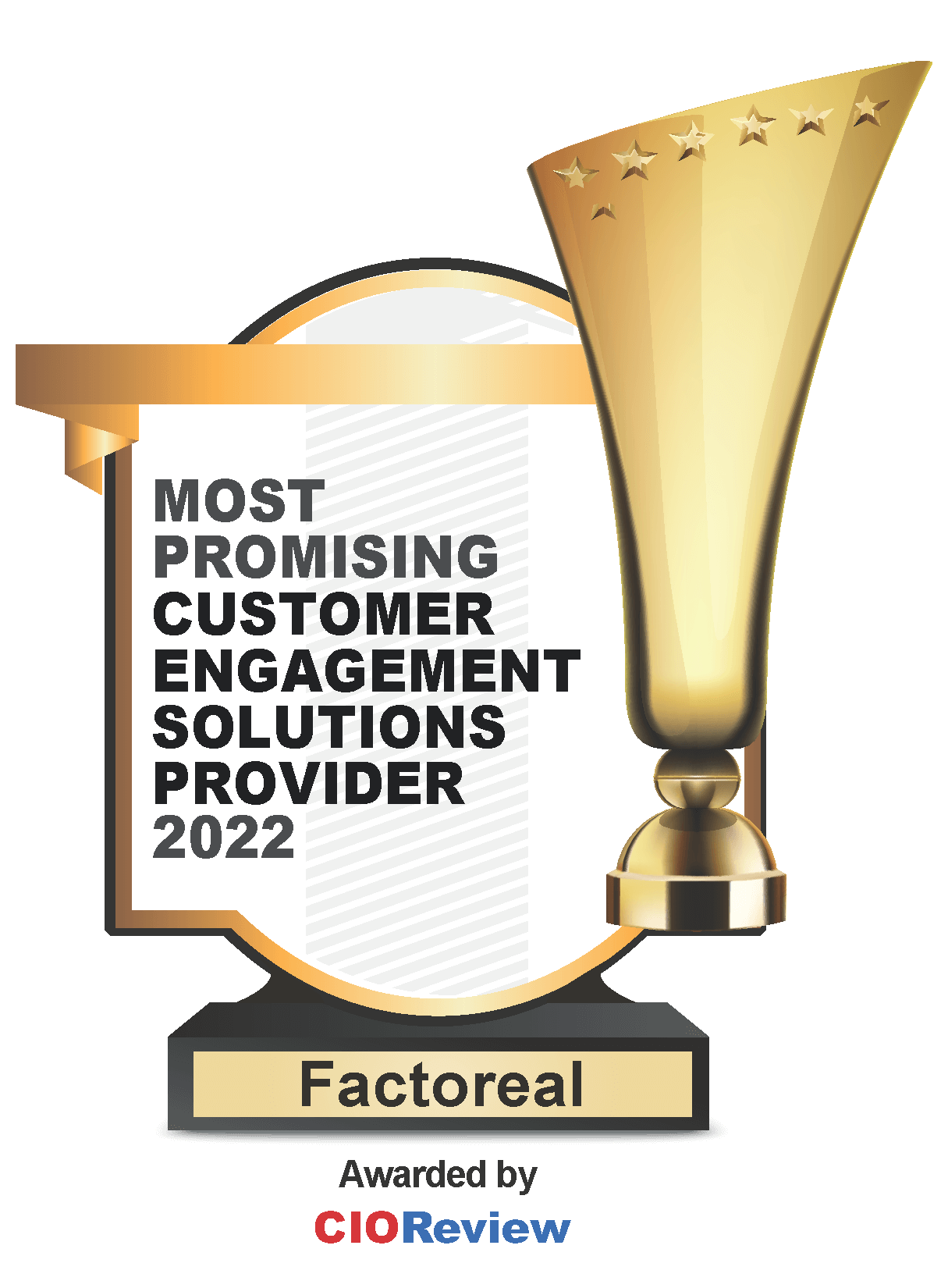 CIO Review also featured Factoreal in its latest special edition that focuses on Customer Engagement. The magazine published a bylined article by Factoreal's VP & Head of Sales Chris Ochs.
Chris's article is titled "Facilitating Seamless Omnichannel Customer Engagement". The article discusses the digitization challenges marketers face while delivering a seamless customer experience and Chris explains how Factoreal's all-in-one platform solves today's challenges by consolidating all the essential marketing tools (email, push notifications, social, web, SMS, WhatsApp, and others) — which form the backbone of marketing in the digital age —  in a single platform and facilitates seamless omnichannel customer engagement.
Download and read the complete article.