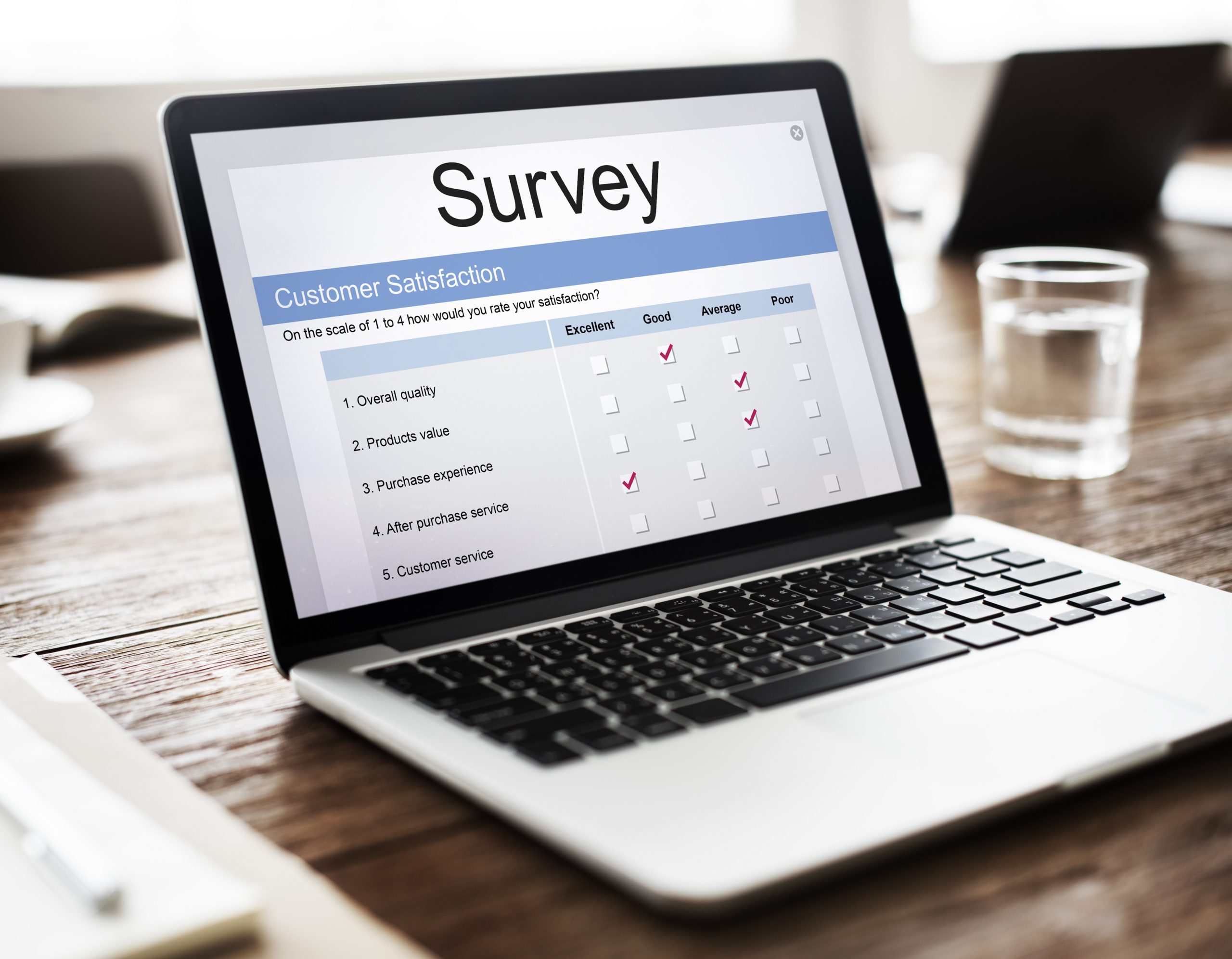 What is zero-party data?
Okay, I'll admit that zero-party data doesn't sound like a whole lot of fun. Honestly, who wants to go to a party that has zero of anything? But digital marketing isn't always what it seems on the surface. For example, how could getting a third-party cookie be anything but a good thing? After all, everyone likes free cookies. However, zero-party data can be a game-changer for personalized marketing!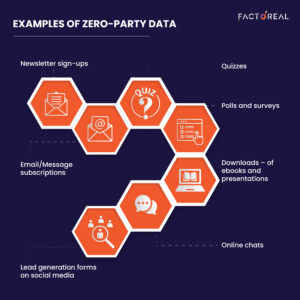 Despite its lackluster name, every business should be going after something called zero-party data. It is some of the most reliable and privacy-friendly customer data available. In a nutshell, zero-party data is data that is willingly provided by customers through an online survey, form, application, or other mechanisms. This is data where a customer freely shares information about themselves, often for something in return (e.g., free membership, an eBook, or whitepaper, etc.). Zero-party data is trustworthy because the customer themselves is providing it to you. And it's privacy-friendly because the customer is intentionally sharing this data with you.
What's the difference between zero, first, and third-party data?
Although zero-party data has existed for as long as the Internet, it's a fairly new term in the digital marketing space. It was coined by Forrester Research in 2018. Marketers are much more familiar with first-party and third-party data, begging the question, 'How does zero-party data differ from them?' The difference comes down to the data source and collection methods.
First-party data is collected from a customer's online behavior: what they click on, what they buy, etc. This data can then be analyzed to find patterns and associations that can drive personalized marketing offers. You need to ask for permission to collect first-party data from your site, but once a customer agrees, the collection process is invisible to them.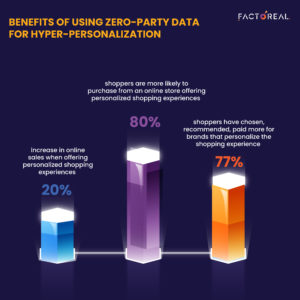 Third-party data is customer data collected from other digital spaces beyond your own online properties. Let's take an example here. Data collected from Google searches, or Amazon browsing history are examples of third-party data that can be purchased by companies. You can create more robust analytic models for customer behavior using this data. However, it comes with a catch – most regions are clamping down on the use of third-party data. Google Chrome has already announced it will phase out third-party cookies in 2024. So, for many third-party providers, the party is over.
Getting the zero-party started
As third-party data gradually disappears, marketers need to shift their focus to zero- and first-party data collection to create hyper-personalized experiences. It's important that companies collect both zero- and first-party data. These two are complementary and can help businesses create a more accurate picture of their customers. For example, while you can infer that someone is interested in sweaters because they've looked at sweaters on your website, you can't really know their intent. Maybe they were shopping for themselves or for someone else. But, with zero-party data, you can automatically align interests with customers because the customer is telling you something about themselves. In the realm of digital marketing, data like that is gold. There's no guesswork involved, and no analysis is needed.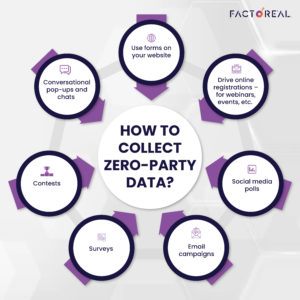 Marketers should regularly create content that captures zero-party data to personalize marketing campaigns. These could be special contests, fan-based polls, customer surveys, or special offers—the only limit is your creativity. As you collect this data, make sure that you're combining it with your first-party data to generate a more holistic view of your customers. This can be a challenge when you're using different marketing tools to manage your website traffic, "gated" offers, emails, and other components of your marketing program. A better approach, particularly for smaller businesses, is to have a unified marketing solution. This can collect and store this data, analyze it, and integrate it into your marketing campaigns. And that's exactly what Factoreal does.
We've got you covered!
With Factoreal, all your customer data is managed in one tool, whether it originates from an online survey or from cookies collected during online browsing. This data can then be organized and segmented to create hyper-personalized experiences and offers, from unique landing pages to customized coupons. Factoreal even works with third-party data, where it's available.
So, now that you know more about zero-party data, let's get the party started.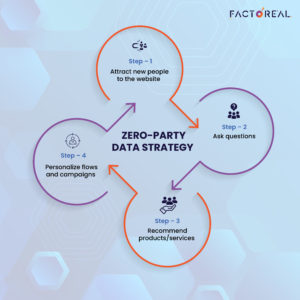 Learn how to collect data in a cookieless world. Get an alert when we post similar articles.