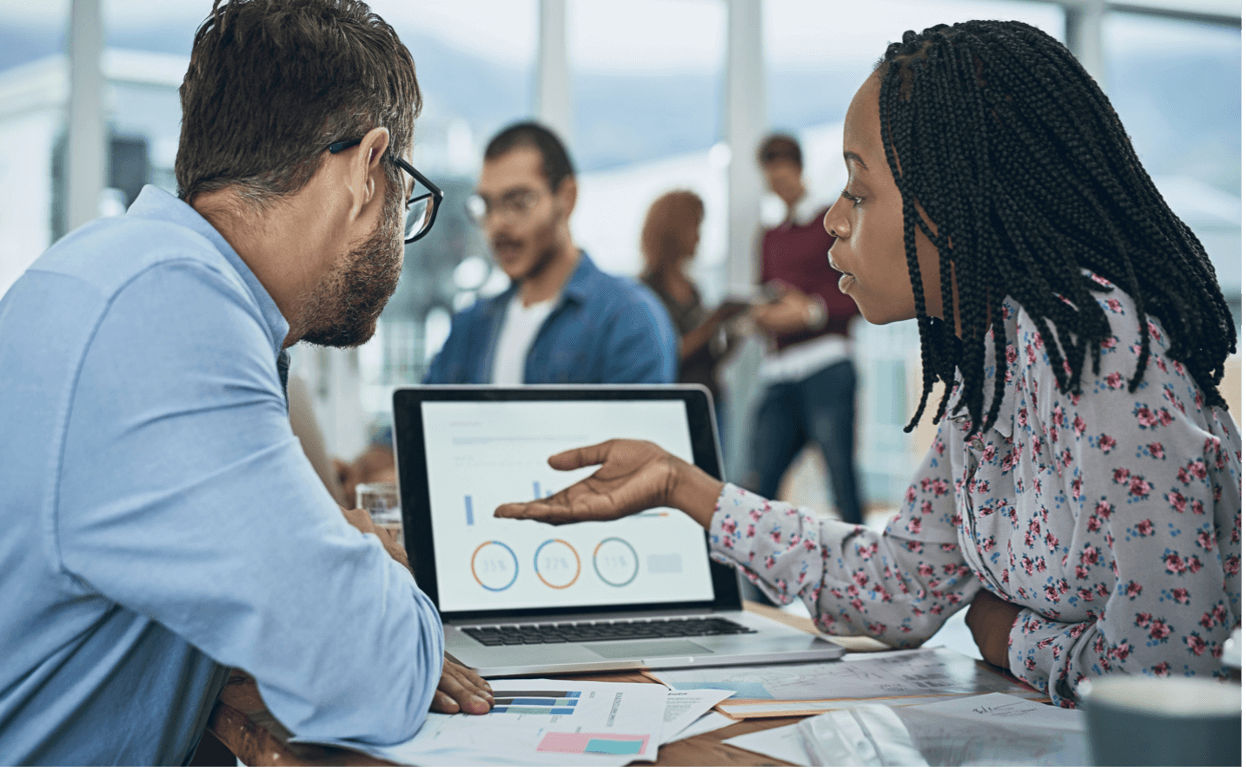 Mastering the art of converting leads and retaining customers is an ongoing challenge for many marketers. Marketing is an ever-evolving avenue, which results in marketers continually shifting their strategies to see measurable results. A surefire way to reach customers and leads alike is by incorporating data-driven personalized content into your marketing strategies.
Data enables you to gather key information about your customers and deliver a personalized experience from day one. Let's dive into data-driven personalized content and why it's vital to your marketing strategy.
What is Data-Driven Personalization?
Before we can delve into it, we need first to know what it is. At its core, personalization is knowing someone so well that you can provide exactly what they need right as its needed. In some cases, before the person even knows they need it. When it comes to marketing, you need to be specific, personal, and strategic with your efforts. You have to be customer-obsessed.
Having this data means that sending random messages or email blasts filled with generalized content is no longer acceptable. Customers have come to expect personalization at every turn in the buyer's journey. And your company now has the power to make a significant impact like never before.
Reasons Why You Need to Incorporate Data-Driven Personalized Content
Deliver a Better Experience to Customers
The primary and most important reason you need data-driven personalized content is to elevate your customer's experience. According to Google, 61 percent of consumers said they are "unlikely" to return to a website that doesn't provide a satisfactory customer experience.
Using data analytics can help you think beyond the obvious, sparking creativity and new ideas that strengthen your connection with your customers. When employed beneficially, data analytics can help you build trust and customer loyalty.
Personalize Your Omnichannel Content Strategy
A common way to implement data-driven personalized content is in segmenting demographics like name, interests, and location to provide a custom experience. However, we invite you to move past using data for traditional segmentation. Opt for more advanced data like lifestyle, purchasing history, or even social media preferences and presence.
Tracking these interactions circles back to our definition of data-driven personalization: knowing someone so well you can provide exactly what they need when they need it. Use the insight you gain from the data to tweak your strategy and show customers you are there when they need you, ready to engage. Data can also help you deliver relevant content (think promos and best practices) at the right time and on the right platform.
Provide Users with Relevant Content
Content equals visibility, and the best way to gain visibility is by using data-driven personalized content to appeal to your ideal audience. As consumers research information on various channels, you want to create relevant content that attracts them. Incorporating data into the process enables you to pinpoint potential customer pain points and appeal to them more authentically.
Having a data-driven approach to content is a surefire way to foster positive brand perception. You can take your data even further through personalization and use it to develop products, influence future content, and even learn the best distribution method.
Allows You to Identify the Gaps in Your Strategy
Before the ability to collect data, marketers. Were oblivious to their strategy's performance. Now, with data backing most marketing strategies, companies can reliably measure data. This means tracking every marketing stage, analyzing customer behaviors like email opens, number of clicks, and the most dynamic pages on your site. Having these data analytics at your disposal informs your strategy, and you can optimize it accordingly based on collected data.
Factoreal
Creating a marketing strategy that appeals to your audience is a hassle. Yet, with big data to inform your efforts, you can provide data-driven personalized content that engages them like never before.
To further enhance your business' growth and building relationships, we invite you to use our services at Factoreal. Our all-in-one customer engagement platform is affordable, easy-to-use, and can help you leverage the power of automation, email and SMS marketing, ads, and more.
If you are interested in working with us or learning more about Factoreal, contact us anytime at letschat@factoreal.com.