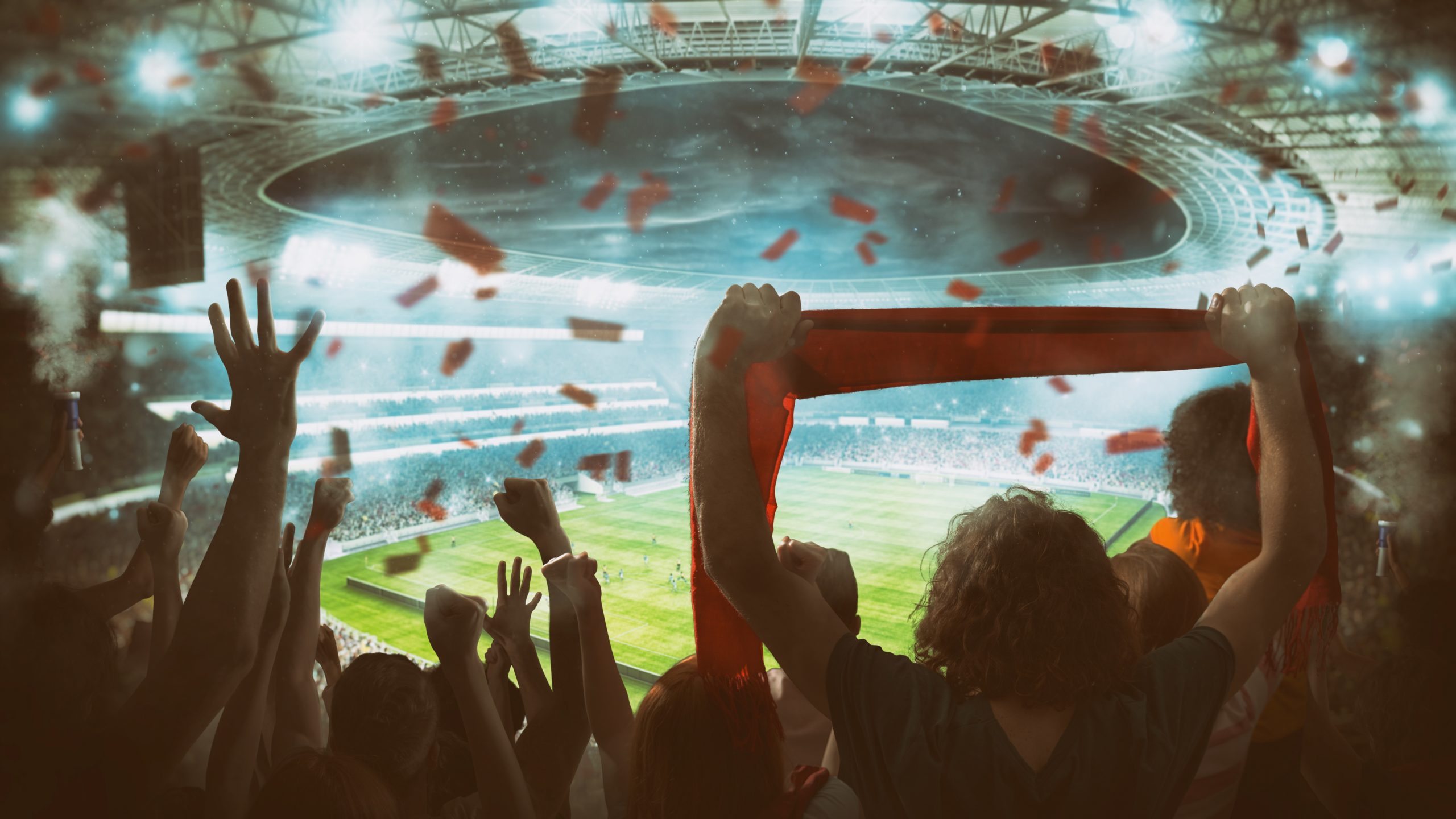 There is a game next week in your city. Whether you are a sports team, a stadium, or a third-party vendor offering some product/service at the game, one question boggles the mind – how do you increase fan engagement and ultimately revenue? How do you make sure your game is a sell-out?
The answer lies in ticketing data, which is a goldmine for marketers. Marketing technology has advanced so much that it is now possible to leverage it to get a complete view of the fanbase and use data from past merchandise sales and ticket sales to study fan behavior. Marketers now live in a tech-forward world where they should be able to analyze ticket data to recognize trends in order to enhance the live game experience, boost attendance, drive engagement, increase revenue, and enrich sponsorship opportunities. Data collected via digital event ticketing, entry systems, interactive fan engagements, and purchase behaviors can provide important information to teams and venues about who is sitting in the stadium seats for every match as well as their needs.
But…how do you collect data from so many disparate sources, store it in one place, analyze it to discern patterns or trends, segment your fans, and personalize communication based on this data? This is where the power duo – Factoreal + Ticketmaster – comes into play. This integration empowers sports teams, leagues, venues, and event organizers, to unify complete ticketing data with fan data to automate personalized fan engagements at scale in real time. When all data is stored in one place and analytics can be viewed at a glance, marketers are able to deliver a seamless, memorable fan experience.
MAKE TICKETING DATA WORK FOR YOU
Here is how you can use all the ticketing data to your advantage:
Optimize ticket sales:
Turn all the ticketing data available to you into action. With data that is accessible and simpler to understand, you can monitor when ticket sales spike, what tickets are selling for which market, when the website traffic peaks, which zip codes are the hottest sellers, and much more. You can check who are the fans who purchased a ticket last season but not this season. You can also keep an eye on the fans who registered for presale but haven't purchased tickets yet and nudge them to purchase.
Tailor your campaigns:
Target your top spending fans with precision. When you're able to view the engagement levels of your entire audience and fanbase, you can easily segment them into pre-determined categories based on demographic, behavioral, lifestyle, and geographical data. Mine past attendance data to drive repeat ticket purchases with targeted promotions or offer personalized discounts for games like those fans have previously attended. Reward them to encourage loyalty.
Improve live engagement:
Imagine the immense joy of a fan who's able to request a song during half-time, or earns incredible rewards for frequent trips, or wins a holiday for giving the correct answers during a live quiz. Think of similar ideas to skyrocket your live game engagement to make it more fun for attendees and more profitable for venues.
Identify and convert inactive/casual fans:
Identify frequent sports app users or local sports bar patrons who have not splurged on a ticket in a long time. Figure out ways to entice them into making a purchase or better still, buying a season ticket! The right message delivered at the right time in the right channel that your fan prefers is pivotal to converting inactive fans into fanatics.
Use the rich data to enhance sponsor opportunities:
Sports teams can know who attended the game and their in-stadium purchase history, and can paint a detailed picture of the audience demographics. This can enable marketers to do focused sponsor targeting and authentic engagement via customized stadium advertising, personalized "thank you for coming to the game" emails, and more. You could also do cross-promotions with ride-sharing apps, or offer passionate fans hotel loyalty programs for their stay. Detailed, segmented data is of massive value to marketing partners and can help you secure more partners. You can put together pitches tailored to such sponsors and change the game for your team/venue.
DATA IS A KEY CURRENCY
Altman Solon's 2022 Global Sports Survey found that viewership of live sports events has grown across the globe in the post-pandemic era, in some surveyed countries by as much as 32%. This boom in interest in all kinds of sports means that the sports industry must put its fans at the forefront now. We have seen teams and leagues go all out to compete for passionate supporters with a wide variety of offerings, not limited to sports goods. They are increasingly digitizing their matchday experiences through AR/VR experiences, fantasy sports, electronic ticketing, mobile applications for add-ons, contests, and sweepstakes. A deep dive into fan behavior will tell you about their purchasing habits, where they engage with you, how they respond to offers, and much more.
Combining fan data and ticketing data, segmenting it, and analyzing it can help you to drive more sales, create upselling and cross-selling opportunities, deliver special offers to specific customers, and acquire new customers to ultimately up your revenue. For venues, ticket sales are the biggest source of income. But once you put your ticketing data to use, you can up your revenue by identifying super fans, giving them privileges to ensure ticket sales in the future, sharing limited edition products with them, and highlighting the event's by-products before, during, and after the event.
FLEX YOUR DATA MUSCLE
At its heart, the merger of fan and ticketing data is changing the way the sports industry markets itself to fans. When Factoreal's Fan Maturity Model meets Ticketmaster on one single platform, we help you bowl over your fans in a simpler, faster, more authentic manner. The USL has seen the best ever engagement rates, the Gwinnett Stripers grew 2x faster, and the Rajasthan Royals increased their fanatics base by 300% since they started using Factoreal. Talk to us today to learn more.
Use data to bowl over fans. Get an alert when we post similar articles.