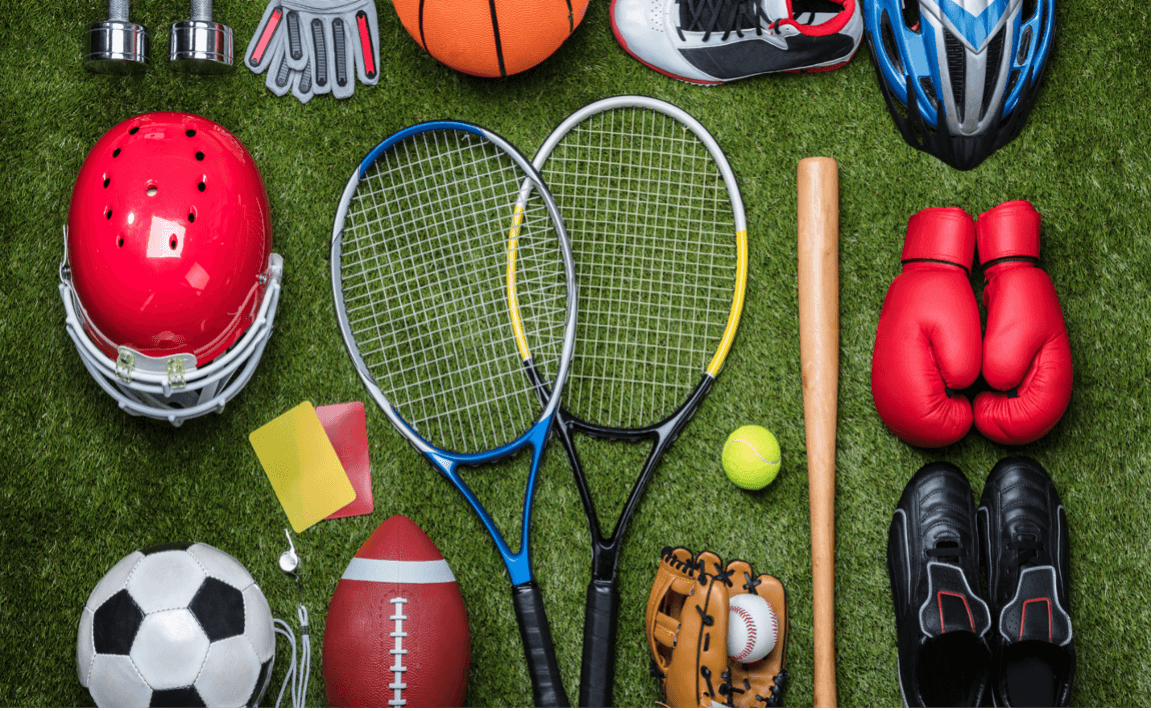 Those who have been in the marketing industry for some time can remember what the world was like pre-internet. Sports marketing was an entirely different game before the digital era, and as the world changed, so did traditional marketing in the sports industry. While TV and Magazine ads were once successful tools for bringing in business, those methods are now obsolete compared to modern digital marketing techniques. Now is the time to make the final push toward transitioning from traditional sports marketing into a fully digital omnichannel world, and we've written this article to help you get there.
Understanding Your New Audience
One of the first steps in transitioning from traditional sports marketing into digital marketing is understanding your emerging audiences. Millennials are unique, being the last generation to experience life pre-internet but still having a deep investment in technology. In comparison, the Gen Z crowd, i.e., those born after 1994, were born into a world where they had access to the internet from the very beginning.
Gen Z doesn't understand the concept of being unplugged. They value social media and use it as a tool to control and mold their lives in every way. They also tend to be more socially conscious and want to interact with brands on a personal level. Leaning into who your audience is and understanding them is an excellent way to drive sales in an omnichannel world. The more relatable and interactive a sports brand is, the more popular it is in the Gen Z crowd. You can use social media to create a well-rounded omnichannel marketing strategy, boosting their overall customer experience.
Be Relatable
The sports and outdoor world are uniquely fit for digital marketing. It's a field of 'doing things,' as in, action is always happening, and there are countless moments to capture. Ultimately, the digital world is all about how customers interact with brands and influencers that speak to them. Brands like Skechers, Eddie Bauer, Columbia, and Apple have created entire campaigns targeting their ideal audience.
They've spent tireless hours researching their audience and then built their brand personality, products, and ads to cater directly to that audience, and it's working. You want people to see your brand and think, "Hey, I can see myself standing for those same values." If your customers can relate to your values and beliefs, they're more likely to become lifelong customers. And who doesn't want that?
It's All About Video
Let's lead with this statistic. Cisco projects that 80% of all internet traffic by 2022 will be video. Incorporating video into your marketing is an effective strategy in just about every marketing department, no matter the industry. It is especially beneficial in sports marketing, where videos showcasing movement and sports gear are surefire ways to engage audiences.
Those who don't currently use video in their strategies are moving toward the process very quickly. Why? Videos lead to higher conversion rates, more social media views, more exposure, and a host of other benefits. The best digital marketing tactic any sports brand has in their pocket is a relatable video.
Utilize Influencers Effectively
It used to be that if you wanted to sell a product efficiently, you hired a celebrity to sponsor your product. Influencers are the new celebrities of the digital realm, and their marketing tactics are twice as effective. We discussed above how crucial being relatable to your customers is, which is a tactic that influencers utilize very well.
Influencers are popular, but they also have the trust of their viewers. Statistics show that when an influencer sponsors a product, your conversion rates and sales are dramatically affected. Sports marketers should leverage this power to reach their customers better and make a lasting impact.
Your Ultimate Goal
The most successful companies manage to integrate digital marketing and customer experience across all platforms in one seamless linear practice. Companies that tend to do this are the most effective at retaining customers and growing their brands. That is because their customers are getting everything they need, want, or will eventually desire from every source they have available to them.
These sources include social media platforms like Instagram and TikTok, mobile devices, computers, virtual assistants, and other forms of technology. The seamless integration of devices, media, and experiences creates what we call an omnichannel experience, and it's the optimum way to help brands stand out.
Who's Doing It Best
Some companies have taken digital sports marketing and omnichannel performance to another level, and their success is evident. Let's take a look at who's doing it best.
Timberland
Northeastern American brand Timberland makes high-quality outdoor boots as well as other apparel. Instead of using near-field communication sensors for eCommerce as most major retailers do, Timberland took it one step further. By placing chips in products, signage, and other relevant places in the store, customers can now see all relevant information on a product just by moving their phone near it.
This eliminates the need for a sales associate all together and creates a very high customer satisfaction rate. Furthermore, Timberland saw the growing request for personalization from customers and used AI technology in their in-store tablets. Every time you look up a different item, you receive new product suggestions based on your shopping and browsing history.
Orvis
Did you know that Orvis has an award-winning omnichannel strategy? The family-owned sporting goods company's target audience mainly consists of customers over the age of 50, a demographic you would assume is difficult to target with digital media. So, Orvis decided to help them around the curve.
They armed their customer service associates with tablets with an endless list of CRM tools for the customer and let them go to the associates to assist them in learning those platforms and asking for assistance. The more questions a customer asks, the more data Orvis collects. This data is then analyzed and used to optimize all their marketing channels.
Nike
If there is a winner on this list, it is undoubtedly Nike. They take the idea of an omnichannel experience and bring it to an extraordinary level. They have found a way to appeal to and target just about every demographic, and with their personalized apps and websites, you can learn about and control everything from your exercise levels to your health to your bra size.
Factoreal
Understanding and employing a solid digital marketing plan in the sports industry can be complex. If you are looking to deliver an omnichannel solution that revolutionizes your business and brings you into the future of sports marketing, Factoreal can help.
We have years of experience in multiple industries and can help you generate new revenue streams while targeting the right audience. Our all-in-one customer engagement platform is also affordable, easy-to-use, and can benefit more than one department on your team.
If you are ready to get started, contact us anytime!