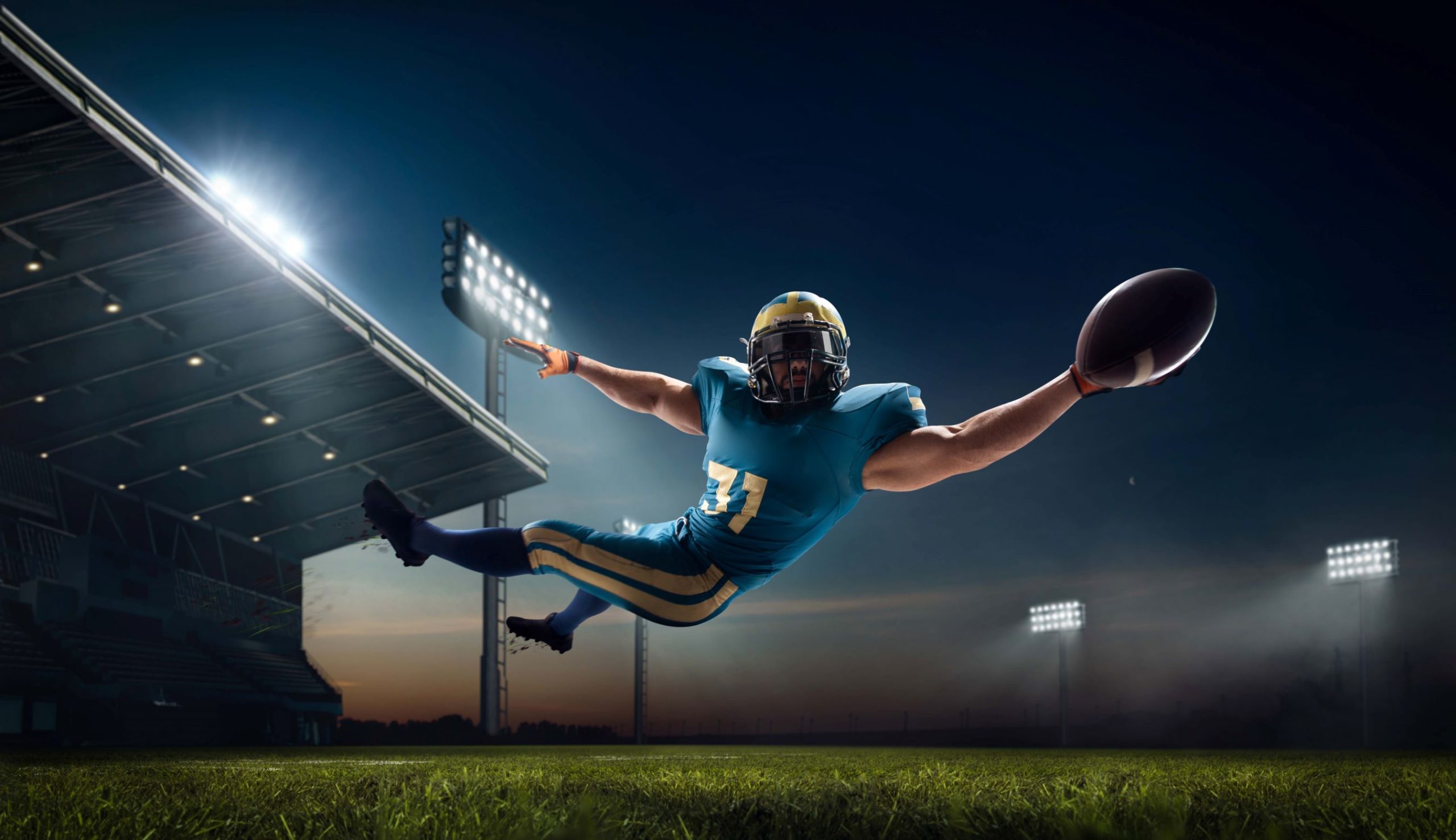 With six different wild-card matchups leading up to the NFL Playoffs, you just know it's going to be a wild ride to Super Bowl LVII (57). For fans, the playoff season is more than just must-watch football. It's also must-tweet football and must-share football. According to Twitter, interest in football exploded during last year's playoffs, including:
Nearly 4x more football conversations than during the regular season
273% more retweets about football
262% more replies to football-related tweets
All that excitement carried over to other brands, generating an increase of 213% in brand mentions during the postseason (versus regular-season games) with music, F&B, and fashion/beauty as the biggest beneficiaries of playoff football fever. And it's not just Twitter feeling the love for the game. Facebook reports that over 35 million Facebook users are following their favorite NFL football teams thanks to the "like" button.
Strike a conversation with football fans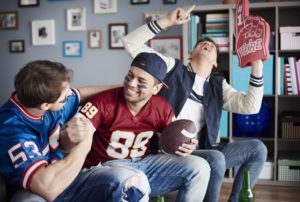 If you're an NFL team, this is great news. But it's also good news for businesses that want to create conversations with customers around their favorite interests. The NFL Playoffs is the perfect time to engage with customers about what matters to them most. It could be a tweet of support for your favorite team after a great play. It could be a Facebook post of pre-game support for your favorite team (maybe tied into a football-related promotion). You could even create an online survey asking visitors who they think will win it all—and don't forget to collect that zero-party data for future offers!
Sharing common interests with your customers is a great way to build brand loyalty and create engaging conversations around the things that your customers are passionate about. At the end of the day, every business is just a collection of people working toward a common goal. It's why we call our co-workers a team.
So, what's your next move? Whether you are a fashion brand, or food, gaming, music, or even wellness, every brand strives to stay trendy and drive community engagement with relevant, hyper-personalized marketing content. Take a cue from NFL's "helmets off" strategy to show your real, authentic self to customers. Execute trigger-based email campaigns, create conversations on social media, use WhatsApp chatbots to connect directly to customers and drive sales and add value to each interaction.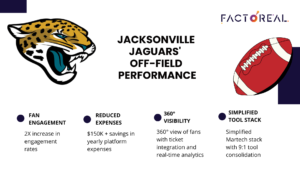 If you don't believe us, ask the Jacksonville Jaguars  After an incredible comeback win against the Chargers, the Jaguars are moving on to the next round of the playoffs. And, while we can't take any credit for their amazing performance on the field, Factoreal is improving their off-field marketing performance by helping them automate their customer journeys through WhatsApp marketing, increase their lead-conversion rates, and drive better engagement across their global fan base through hyper-targeted segmentation. The proof is in the pudding – the Jaguars saw a 2X increase in engagement rates, got a 360° view of fans with ticketing integration and real-time analytics through a simplified tool stack, and saved over $150K in yearly platform expenses!
So, take a cue from the Jacksonville Jaguars, and don't sit on the sidelines this playoff season. Get in the game with Factoreal.
Want to learn more about sports marketing in 2023? Get an alert when we post similar articles.