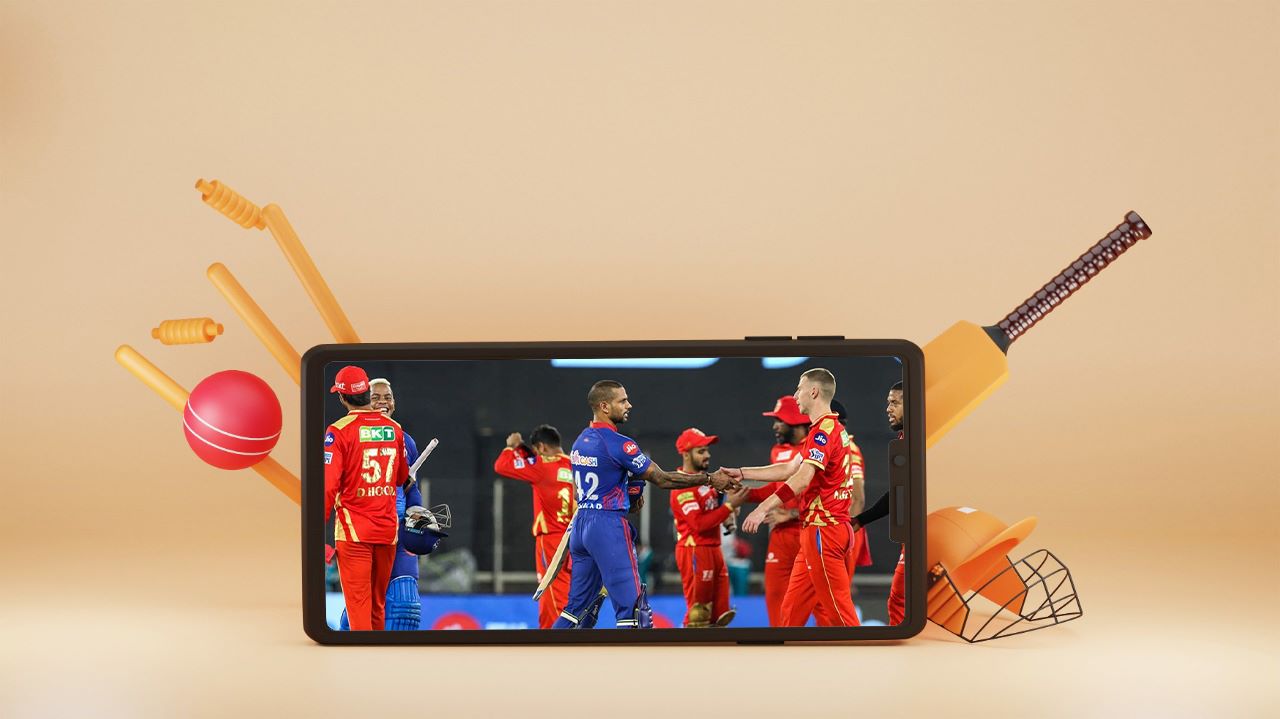 Passion. Performance. Popularity. When we think about sports teams, players, and fans – these three terms are linked to each other. It is the passion of fans that fuels their favorite teams and energizes their favorite players to give their best performance and climb up the ladder of popularity. Fans have gone from being passive spectators to active players via mobile apps, live updates, fantasy sports, and are more emotionally connected to sports than ever before. Marketers strive to make the most of this passion and improve the performance and popularity of their team through fan-first engagement techniques.
IPL is almost like a grand festival in India, and its valuation has almost doubled in the last two years. The IPL Brand Valuation Report says that the league that was valued at $6.2 billion in 2020, was valued at $11 billion in 2022.  That's not all. The IPL Auction coverage recorded a 35% growth in cumulative reach, with the coverage being viewed by 50 million viewers on Star Sports, beating the FIFA World Cup finals' 32 million viewers by a huge margin. All this makes an IPL marketing masterplan for 2023 a must-have!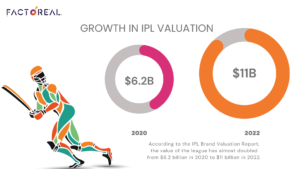 These humongous numbers are enough to blow a marketer's mind. Add to this the challenges that come with an ever-changing digital media landscape. We understand how overwhelming and daunting it can be for you to continuously build meaningful, long-term relationships with fans through exciting engagements. With the advent of 24×7 social media reporting and mobile games, fans are also demanding immersive experiences and opportunities to connect with fans from around the world. The proliferation of OTT platforms and year-round match schedules only means that a marketer's task has become tougher.
Here is an IPL marketing masterplan for 2023 that you can use to drive fan-first engagements:
Run-up promotions:
Brands like Coca-Cola have sponsored world sporting events such as the FIFA World Cup and used a variety of unique promotions to engage with fans as a run-up to the event such as crown collections, official football, and the opportunity for your kids to walk with the team onto the field. Think of special engagements and surprise offers to turn curiosity into action and convert a passive fan into a fanatic.
Get more skin in the game with interactive content:
The best way to elevate fan engagement is to push them into action. Think of online challenges, give them the option of remote cheering, or the option of syncing personal calendars with the team schedule, offer a direct action link to tickets, and real-time 'predict-and-win' opportunities. Tickle a cricket fan's brain to see if they remember historical cricket moments through quizzes, polls, and votes. Get creative, think beyond 'Who will win the match' and 'Vote for your favorite all-rounder'. Take a cue from IPL's tweets.
Cash in on collectibles:
Keep a fan's FOMO at bay and give them a permanent voice in your team as part of your IPL marketing masterplan for 2023. Explore the realm of virtual money with non-fungible tokens like the Mumbai Indians plans to do. Use the NFT platform to trade merchandise, auction souvenirs, run contests, offer season tickets, and much more.
Meet fans in the metaverse:
Step into the metaverse to maximize fan engagement online. Meet them in their preferred mediums and offer exclusive, specialized experiences to fans…Make them an offer they can't refuse! Think Metaverse competitions, global leaderboards, merch lounges, real-world goodies, player cards, exclusive meet-and-greet sessions with players, and much more.
Knock it out of the park with influencers and user-generated content:
Independent streamers and influencers come with a large follower base, and devoted fans would be excited about any engagement activity. Dig into these stats with targeted campaigns and focused messaging. Think about videos of audience reactions to sixes, runouts, and attach them to a specific hashtag. Get influencers to take over your YouTube channel and upload a bunch of Shorts before a match.
Bot's going on:
Website bots, SMS bots, and WhatsApp bots are the way to get ahead in the game. Fans can directly engage with the team using conversational marketing techniques via an integrated chat experience for real-time offers linked with score updates, match highlights, and learn about the franchise through incentivized quizzes. Teams, on the other hand, can improve signups, user experience, and facilitate omnichannel engagement.
Switch on during the off-season:
When the Premier League is on, live match action and score updates are the best way to get fans to engage with the brand, but the graph should not fall during the off-season. Batting outside the field is equally important. Get creative with your content and think of challenges fans can participate in. Reward loyalty. Find ways to connect players/coaches with fans.
The ultimate goal of fan-first engagements for every sports marketer is to build a solid relationship with every fan on-season and off-season. The IPL team Rajasthan Royals partnered with us to put their fan engagement in hyper-drive mode and drive multiple revenue streams. In less than a year, RR saw 75% growth in fanbase, a 300% increase in fanatics, 78% more engagement on WhatsApp, a 3X increase in store revenue, and a 3500% increase in profile enrichment!
Factoreal's omnichannel marketing platform helps you store and manage data in one place, segment fans by loyalty, and launch topical, bespoke campaigns across channels. Plus, it only takes a few clicks on our platform to deploy an AI-powered chatbot to help you upsell, cross-sell and attract, retain, and build a loyal fanbase. Talk to us to know more.
Want to learn more about sports marketing in 2023? Get an alert when we post similar articles.