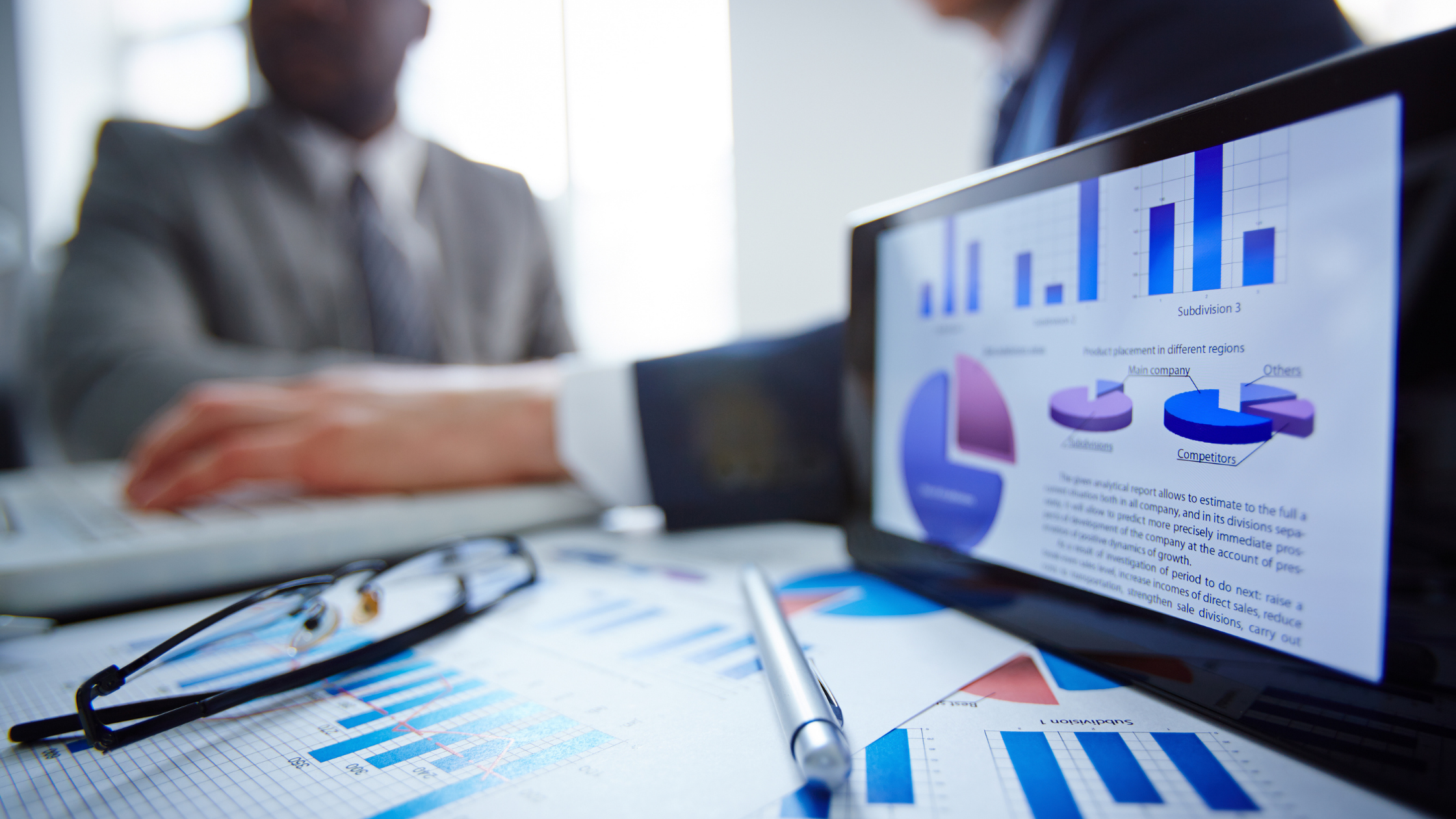 Want to approach your sales more strategically? The sales funnel is a framework that allows you to understand each customers' journey better. Used wisely, your sales funnel can turn prospects into loyal customers and help your company see where your marketing needs improvement. But how can you make the most of this tool?
In a data-driven advertising landscape, marketing automation software is a convenient way to empower your sales funnel while increasing employee productivity and engaging customers at each stage of their journey. 
If you're not using marketing automation software yet, now is the time to get started! Let's discuss how your business can use marketing automation to streamline repetitive tasks and increase your sales funnel's conversion rate.
What Is a Sales Funnel?
Simply put, a digital marketing sales funnel is like a map of your customers' decision-making process, helping you increase traffic and nurture leads until they commit to purchase. Optimizing your sales funnel — in other words, making it as inviting and frictionless as possible — is crucial for converting website visitors into paying customers.
Sales funnels can follow different breakdowns, but broadly speaking, the process consists of three stages.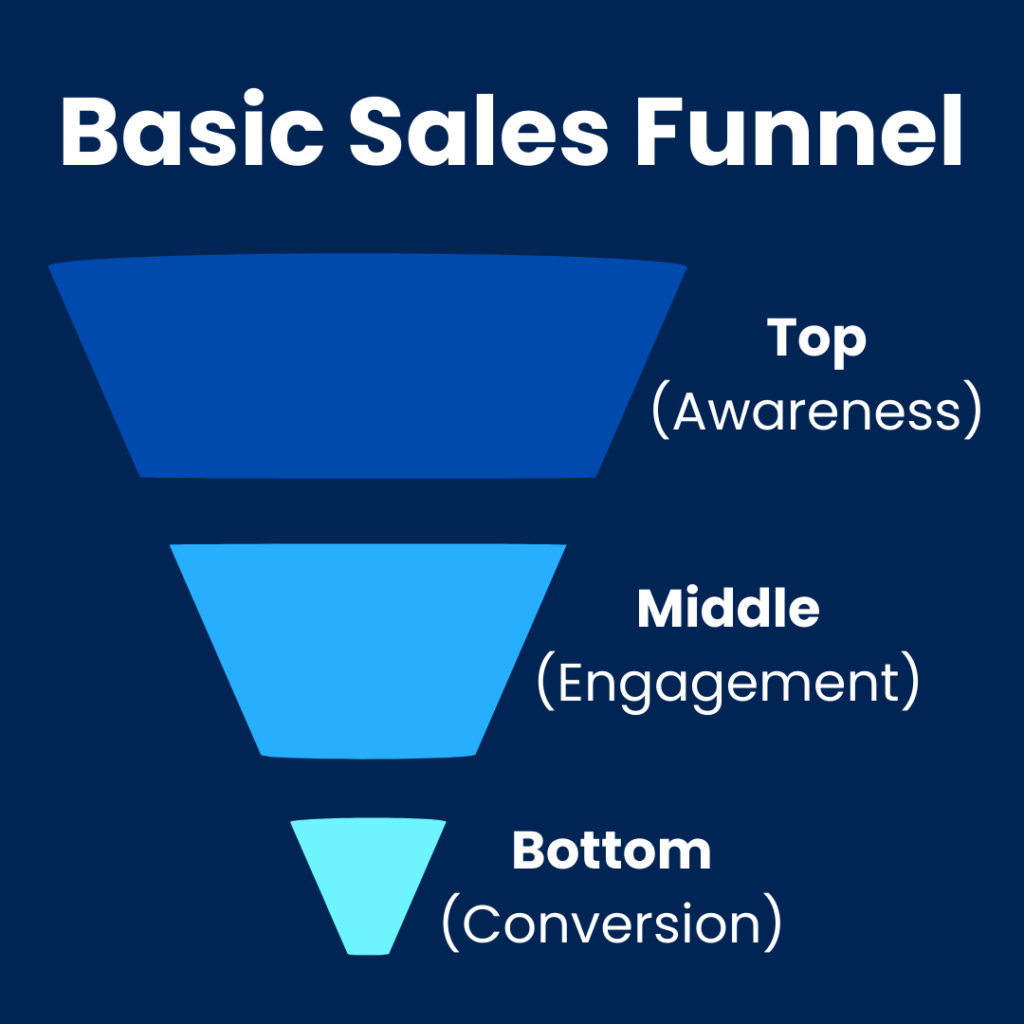 Top of Funnel (aka Awareness or Lead Generation)

is the first step. Here, you'll attract the attention of new audience members through marketing strategies such as social media, SEO, and content marketing. The goal here is to actively direct potential customers to your website by creating engaging content.

Middle of Funnel (aka Engagement, Consideration, or Lead Nurturing)

is the second stage of the sales funnel, occurring once you have captured a lead's interest and, hopefully, attained a fair amount of customer data. With modern marketing technology, you can leverage this information to connect with prospects more deeply — for example, with personalized messaging through email campaigns and other marketing content.

Bottom of Funnel (aka Conversion or Customer Acquisition)

is the key to increasing your customer retention rates for the long haul. Once a customer reaches this stage, it's of the utmost importance that you make the right marketing moves to seal the deal. The techniques employed at this stage are also great for returning customers and overall expansion.
How Marketing Automation Enhances Your Sales Funnel
A cohesive marketing strategy involves many moving parts from the top of the funnel to the bottom, which can be challenging to manage if you are handling each task manually. But advanced marketing automation software can optimize your marketing efforts at each stage of the customer journey, enabling your team to work smarter, create engaging, targeted campaigns, and ultimately close more sales.
Top of Funnel Automation
Naturally, acquiring new customers means capturing a stranger's attention with content that's truly engaging. But it also means posting the right content at the best possible time to hit your target audience, then analyzing your campaign data to see what's resonating with them (and what isn't). Marketing automation software streamlines this process by enabling you to create an automated social posting schedule to ensure your content appears at peak times. Furthermore, some automation platforms provide easy access to your campaign metrics so you can quantify your success and create better campaigns in the future.
Middle of Funnel Automation
Once you have reeled in new visitors, it's time to nurture each lead with personalized, relevant messaging. Marketing automation software allows you to segment your customers into specialized groups and deliver the content that interests them most. Here, leverage channels like email marketing to automatically send leads welcome emails, information related to new products or services, and customer testimonials. At this stage, you also want to address any inquiries promptly. Automation tools like chatbots can take over simple customer service questions, providing customers with the immediate feedback they crave.
Bottom of Funnel Automation
When customers reach the last phase of the sales funnel, it's time to seal the deal. Use automation to employ your most persuasive measures. For example, if customers have completed certain actions — such as opting in to receive emails — but still not made a purchase, marketing automation software allows you to target them with special incentives. Send first-time customer discounts or purchase bonuses to sweeten your offering. This is also the stage to send reminders about sales, expiring rewards, or abandoned shopping carts.
Optimize Your Sales Funnel with Factoreal
When developing a strategy for your sales funnel, the trick is to draw in new customers one step at a time. If your team is struggling to nail each interaction, marketing automation software like Factoreal can make it easy to create an effective customer experience. An all-in-one customer engagement platform, Factoreal enables you to take complete control of your marketing strategy from conception to execution. Plus, track success with all your metrics in one convenient place.
An omnichannel solution, Factoreal integrates with all of your marketing efforts, from email and social media to SMS. So for marketing automation that will help you launch, analyze, and manage each marketing campaign, look no further. At Factoreal, we make marketing automation affordable and easy-to-use, so your brand can get the most out of every campaign.