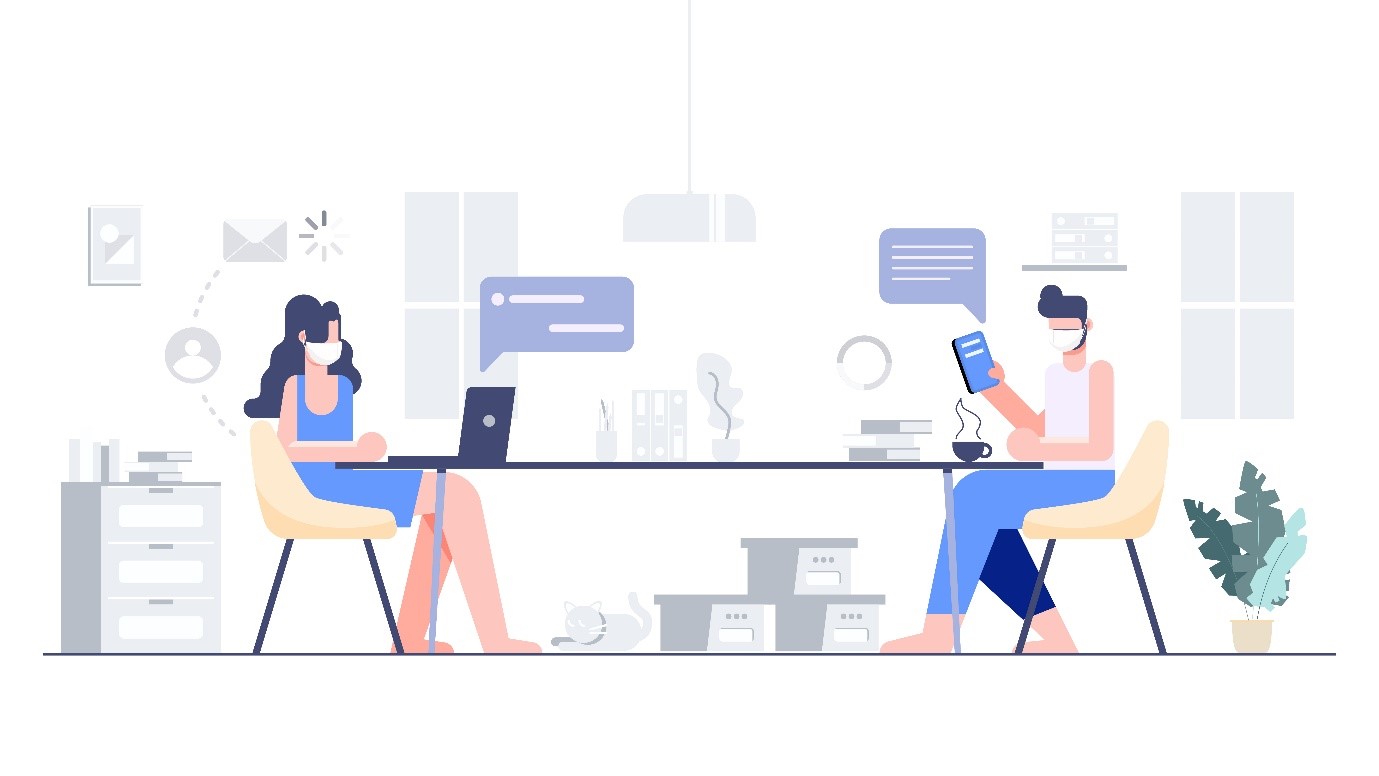 Angela is a mom of 2 kids and a Marketing manager of a small business in Colorado. She's passionate about marketing and comes with solid experience in her domain. Her company has been affected by the outbreak of the Coronavirus. It has complied with the work from home restrictions that the US has applied for companies, for at least 8 weeks. 
Angela is just one among many other marketers who are facing the heat of the Covid19 pandemic that has gripped the majority of the globe. Businesses have been brought to their knees and are seeing the worst trend since the debacle of 2008-09.
Challenges
The Coronavirus outbreak presents a set of challenges, especially when employees have to work remotely. For someone like Angela, the marketing process requires a collective effort. 
Right from the planning, market research, content calendar, content creation, design, to campaign analytics, multiple tools are required to properly implement marketing tactics.
In a time like this, such a challenging task can only add to the burden and amplify the problems that occur when one works remotely.
For Angela and many marketers alike, a Marketing Automation software can be the much-needed ace in a time like this. It eliminates the need for multiple tools since it simplifies the approach. It offers most of the required features for your whole marketing process, not just email campaigns or lead generation.
Some of the best all in one Marketing Automation Software gives you a holistic approach to your marketing process. What follows is better customer relationships, higher lead generation, highly efficient email campaigns, and in turn higher conversion.
Here are a few things a good marketing automation software can do to improve your marketing process for you while letting you be safe with your loved ones in times like these.
Enhances Digital Connectivity During Social Distancing
The biggest challenge all businesses irrespective of product or services, face right now stems from most of the employees having to work remotely. Having an all-in-one Marketing Automation Software at your disposal makes the whole marketing process shenanigan a lot easier. 
An efficient Marketing Automation software helps your team carry out multiple campaigns in just one platform, which is business-critical in a time like this. Reaching out to your consumers in the current scenario is decisive and implies that you care about them.
Keep the conversation going with your existing customers and build stronger customer relationships. In an era where things are going virtual and online, Linkedin, Facebook, Twitter and, your landing page: are the places where your customers are most actively reviewing your products, taking the purchasing decisions, evaluating your business.
With a good Marketing Automation platform, you can reach them on any channel they prefer, without needing a separate tool for every platform. Your marketing team can use a single Marketing Automation Platform for all the customer touchpoints. 
Marketing Automation Software Helps Businesses Maximize their ROI
The markets are crashing at an alarming pace. There are speculations on whether Coronavirus will cause a major global recession. Oil prices are on a major downward spiral and the stock markets have witnessed Trillions of dollars vanish in the past weeks. A volatile market like this has created a dire need for businesses to have efficient marketing processes and cost-effective operations. 
When you use a robust marketing automation software that combines a CRM system, most of your outbound and inbound marketing along with sales-related activities will be available to you in one centralized place. 
Every marketer knows that building a strong customer relationship is the key to customer retention. But by automating your lead generation and nurturing activities, you'll easily be able to foster those important customer relationships and achieve maximum ROI via inbound marketing without having to increase your output of work.
Valuable Customer Insights in a Single Platform
One of the biggest challenges multiple tools pose for marketers is the overwhelming amount of data from all these tools, leading to a data crisis. Analyzing data from various sources takes up a huge amount of time. The issue gets even worse during a time like this when employees are not under a single roof. 
Have you ever considered the benefits of having all your data in one place?   
Marketing Automation Software with the Omnichannel Marketing feature lets you synchronize multiple channels in one place, thus solving the data crisis. This is business critical in the current scenario where social distancing is mandatory, but that won't affect your marketing processes. 
It'll only make it more efficient by having all the crucial data in one platform, helping you reach more customers than ever. Collect real-time data from a wide variety of sources and channels and use that data to gain a deeper understanding of your customers. 
More targeted messaging means an increased lead generation and a higher chance of conversion, whether it's a new lead or a long-time customer. Is your landing page attracting enough people? Is it in need of improvement? With valuable insights, you can scrutinize this and tweak your marketing tactics to make it more efficient.
Take Personalization to the Next Level Despite Remote Work
Marketing Automation software has paved the way for excellent personalization. This level of personalization is made possible by valuable insights. When you have all the information about your customers in one place, it's possible to send messages to your audience based on their preferences, unique behavior, and browsing pattern seamlessly without having to use multiple software, which lays the foundation to build a strong customer relationship.
Better targeting is highly efficient for E-mail campaigns and even social media, helping your message stand out among both new and old customers and reducing the chances of your E-mails ending up in spam.
Marketing Automation Software makes tracking crucial E-mail campaign KPIs like open rate, click rate, engagement rate more efficient along with determining how well your subject lines worked. 
When you have the best Marketing automation software suited for your business, it lets you sit back and segment your contacts to create your target audience. Once you have the right set of audience, you can then create and automatically distribute messages that resonate with the unique needs of each customer segment based on their behavior.
Highly targeted messaging means higher lead generation and an increased chance of conversion, whether it's a new lead or a long-time customer, all while marketers work remotely at the comfort of their home.
Spend your Valuable Time to Take Care of Your Loved Ones!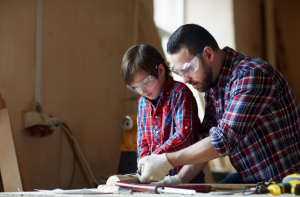 This is not a feature that Marketing Automation Software offers, but it's certainly a perk! While the Coronavirus outbreak has made most people stay indoors and work remotely, they are naturally spending more time with their families. 
By eliminating the need for multiple tools and implementing a good Marketing Automation Software for her business, Angela is now able to work remotely and spend more time with her kids. Gone are the days where she used to work late at the office to manually compile data, publish social media posts, and wait for Email campaign reports. 
It takes care of the majority of the mundane activities like synchronized publishing of posts on various social media platforms, sending responses to various triggers in your Email campaigns, responding to queries via chatbots that work 24/7, and collectively gathering data from various channels. 
A 360-degree view of your business is served on a platter. Your team is safely and efficiently working from home while maintaining connectivity with your customers and solidifying customer relationships. Choosing to adopt one of the best Marketing Automation Software will power your business through this rough phase that we're all going through and help get past the slump that Coronavirus has caused on businesses worldwide.