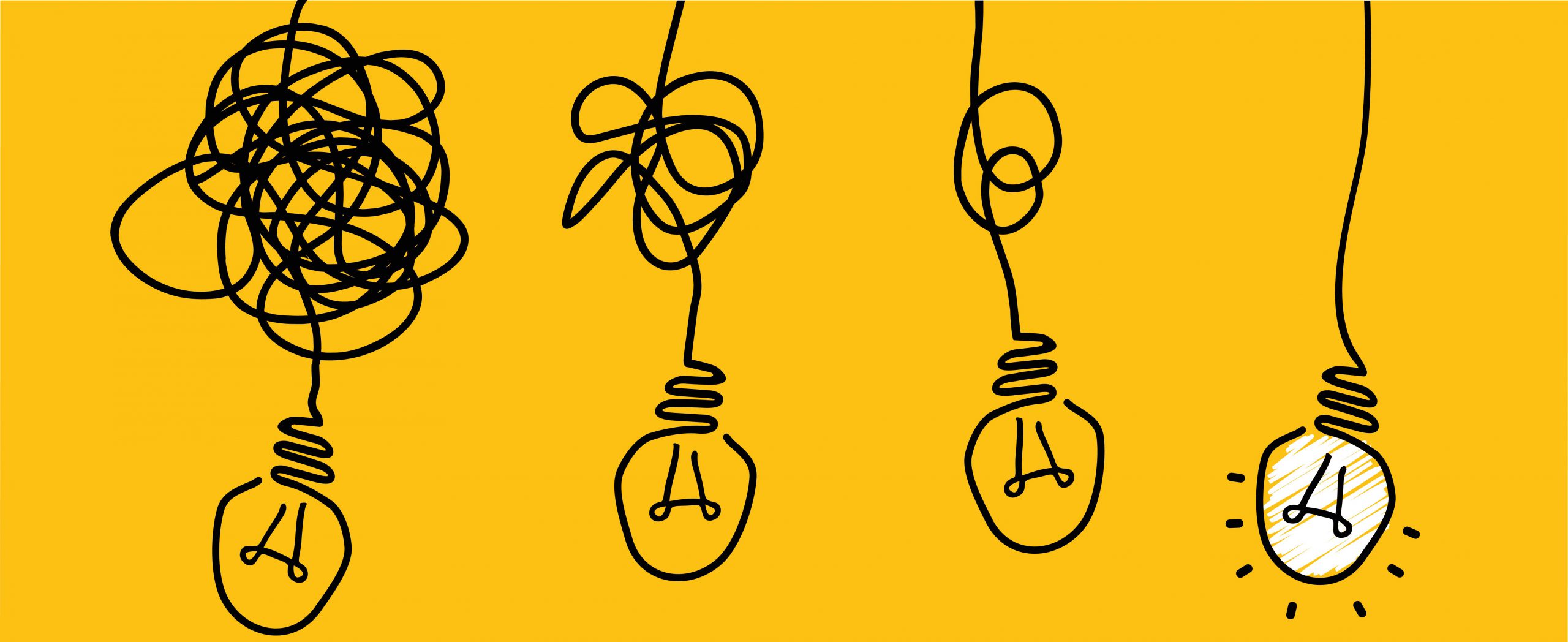 "If a product requires a user manual, it ain't done right."
Simplicity by Design is a sales enabler. A powerful one at that. The more immediately someone understands the product, the greater the chance of him or her becoming your customer. With visual perception occupying as much as 80% of the human brain, it's a no brainer, literally.
Joe Sparano, an American graphic designer, and design educator say it best – "Good design is obvious. Great design is transparent". But it's easier said than done.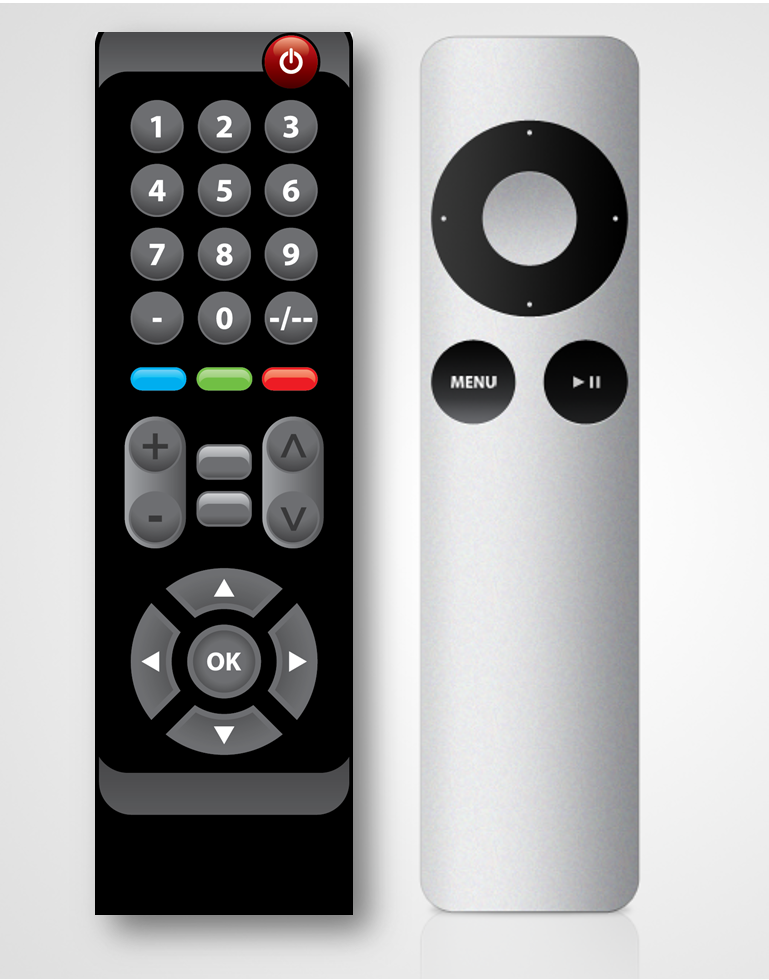 An example of how simplicity reduces intimidation
Making products simple and intuitive requires a lot of hard work.
It starts with:
Clarity in thinking on what users want
What are their goals
How are they going to use the product
What are the breakaway points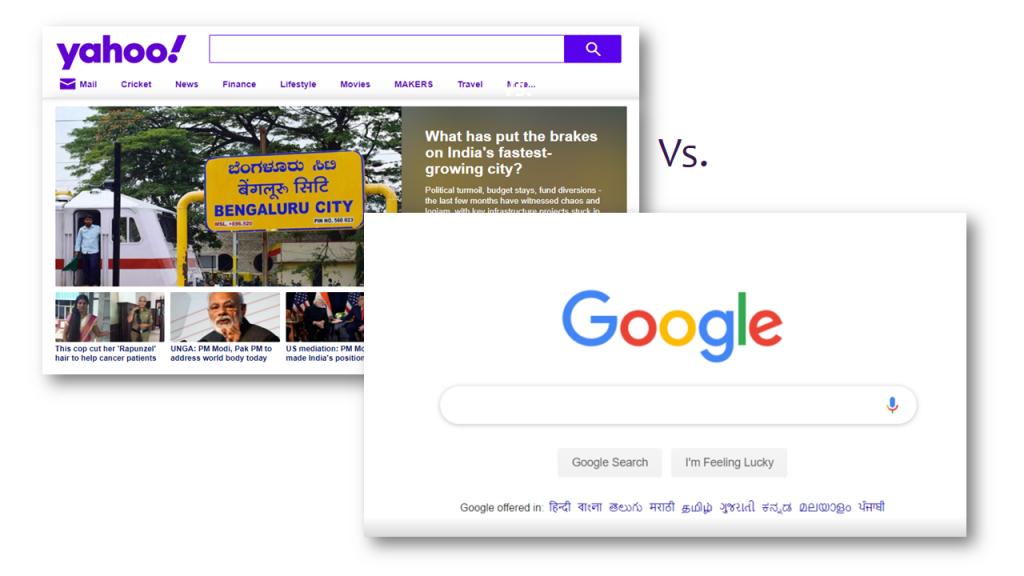 Google, world's one of the most popular search engine directs the user's attentions to only one thing.
Offering the easiest and simplest way to achieve one's goals is the height of design sophistication. Information overload and clutter confuses the user's brain.
"Automate anything that's automatable."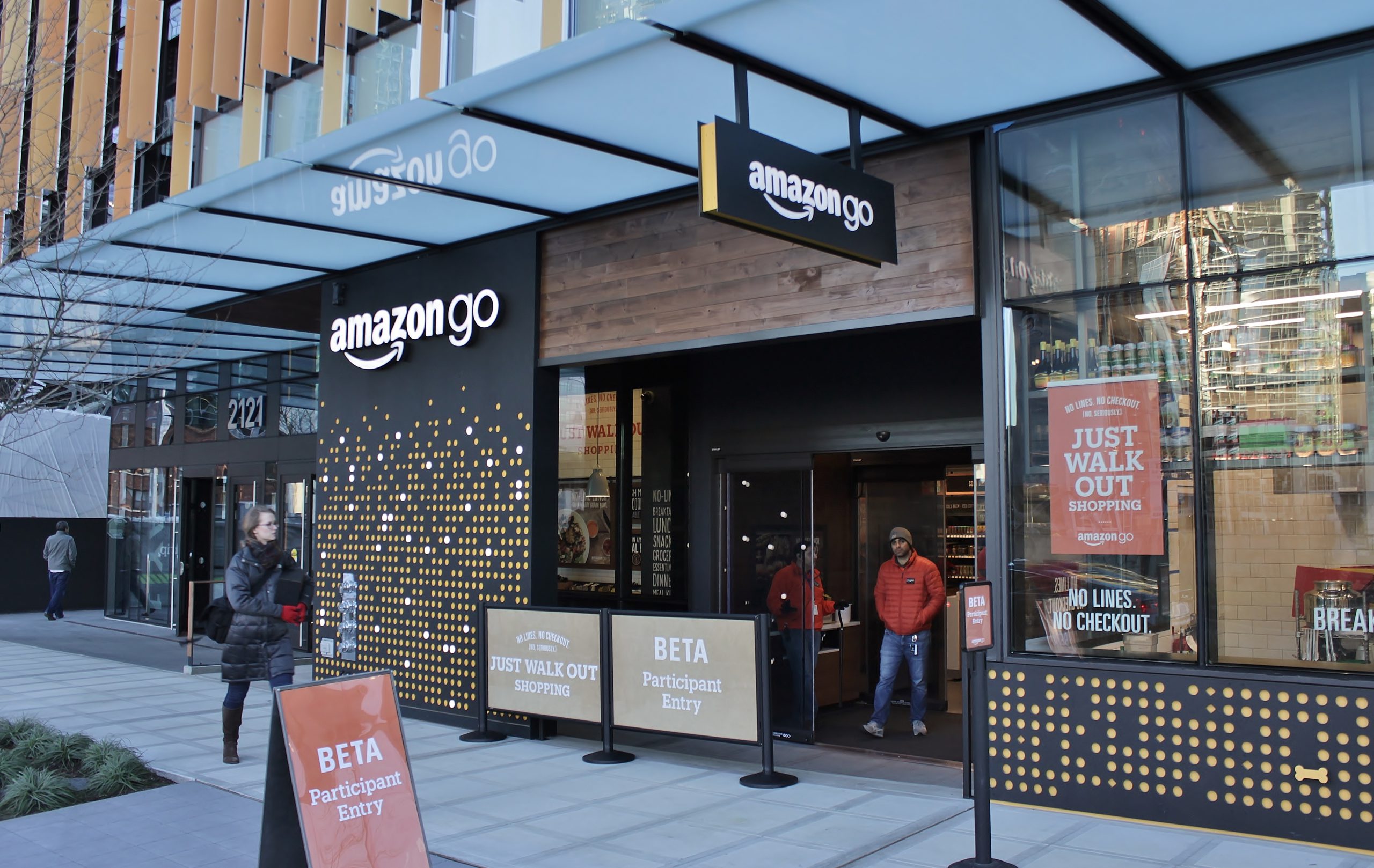 Amazon Go cashier-less convenience store is a brilliant example of automation, customers simply walk-in, pick their stuff, and walk out.  Amazon's technology senses what is there in the cart and charges through the credit card linked with the Amazon Go app when the customer leaves. That's as smooth as it can get, isn't it?
A tiger or a lion doesn't get bored with the same thing again and again. They are driven on instinct. However, it's different in humans. Human beings love anything that reduces their work. They don't like to do the same tasks again and again. More importantly for businesses, they want to avoid "human errors" in repetitive tasks, which can hurt the business. Forgetting to send a promotion, incorrectly typing the user's name, wrong bills due to manual calculations are all examples of human errors.
Product simplicity is also achieved through automating a lot of user tasks – this increases productivity and efficiency. The same user can achieve a lot more in the same given time. A product that makes its user successful is loved the most.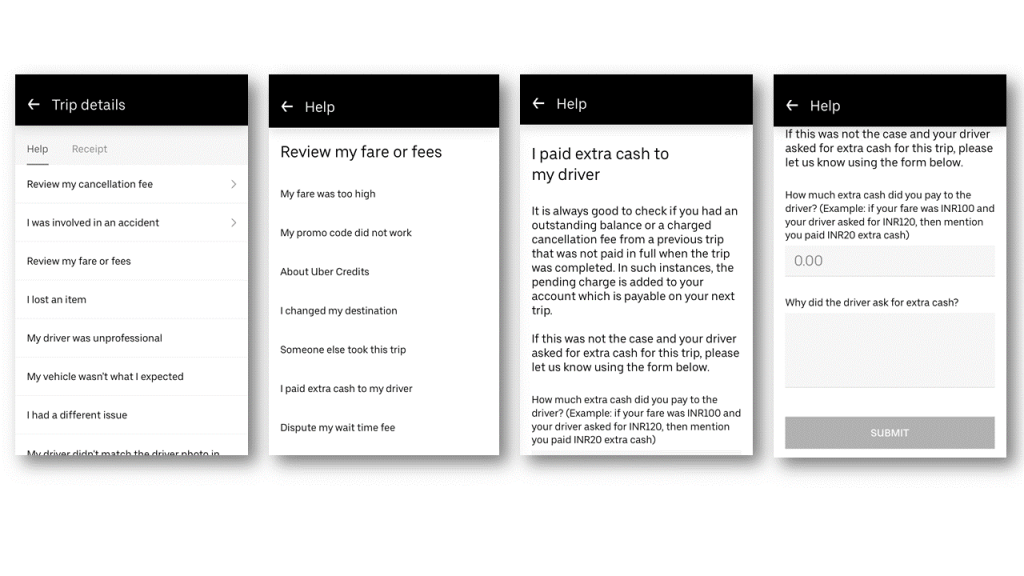 Uber's in-app support flow presents users with an intuitive and easy-to-use interface that highlights trip details and suggests issue types to help resolve the issue in just a few taps.
"Simplify Support"
The best Customer Service should start with a smile on the service executive and end with a smile on the customer. That is what customer support is all about. On average, acquiring a new customer can cost 5x more than retaining an existing one. You get a customer because of your product and you retain them because of your service. Customers come to support for help. Simplify how easy it is to get help. Making them fill long forms or ask questions, answers for which you should already know are sure shot danger signs. Use technology to automate data gathering around the customer and his problems. It's going to pay back big time in the long-run. If you have to err, do it on the user side, and not on the business side. A support team with business goals outside of customer satisfaction will under-perform.
While we ask our product teams to design for simplicity, we need to ensure that they are not subject to complicated and elaborate processes internally in the organization. Then it becomes a task and not a culture. Anything that's affecting productivity and efficiency should be removed. Create the right environment & provide the best opportunity for the team to succeed in creating the best products. Simple. Usable. Loved.
We have laid the foundation of Factoreal with Simplicity. We have also made it a core ethos in our culture. The scary part is how to sustain it in the long run. Only time will tell.
Aditya Dhruva