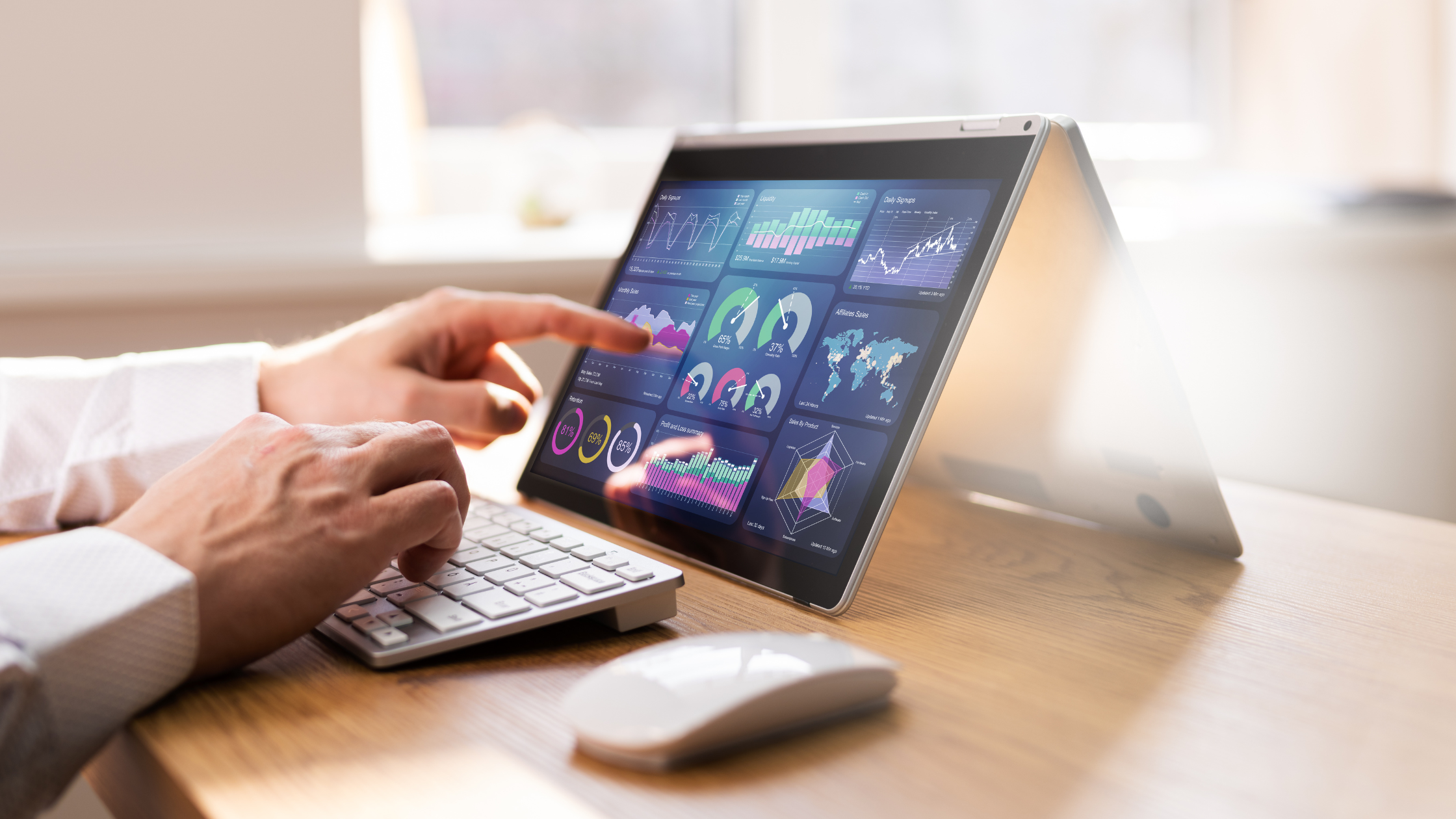 In a current digital landscape, personalized content reigns supreme. Consumers want to see engaging content that aligns with their unique values, lifestyles, and preferences. Meanwhile, new and established brands are making the effort to capitalize on their audience's changing needs. Consequently, marketing teams are constantly finding ways to gather specific data and understand their customers on a more profound level. In the past, marketers mainly struggled to collect detailed, personalized data about their target audience. But now, they have access to technology that makes managing data more effortless than ever before.
However, the endless sea of information from which marketers obtain their audience analytics raises a new question: how can brands leverage this data in the most effective ways possible? When brands have the right tools to transform their analytics into a cohesive marketing strategy, it's easier to track campaign performance while increasing customer engagement, conversion rates, and retention. 
Fortunately, advanced marketing automation software can remedy these issues by allowing marketers to turn analytics into streamlined, actionable marketing campaigns that ensure a unified brand experience across all platforms.
Understand Your Customers on a Deeper Level with Dynamic Segmentation
Today, brands have endless opportunities to connect and engage with their customers that span far beyond e-commerce sites with email campaigns, SMS messaging, and social media. Each of these marketing channels gives brands access to a vast amount of customer data, and most brands have no problem obtaining these customer insights. 
The real problems occur when it's time for marketers to leverage this data in their campaigns. Most brands remain at a loss when utilizing this data to uphold their efforts at content personalization, with customer personas even falling short of marketers' expectations. However, modern marketing automation solutions allow brands to utilize customer data in new, exciting ways.
Modern brands need more than customer personas to maintain engagement and drive conversions. In the world of big data, brands must create unique customer experiences by joining the power of customer data and marketing automation across all touchpoints to optimize their campaigns. Factoreal's Customer Data and Engagement Platform (CDEP) streamlines customer journey management by allowing marketers to integrate customer data from a wide range of touchpoints, whether from online, offline, or even third-party sources. 
As these data sources coalesce, brands will have access to a dynamic, real-time perspective on each of their customers, translating vast amounts of data into actionable insights for more effective campaigns across all channels.
How You Can Leverage Customer Data to Optimize Your Campaigns
Factoreal's CDEP is unlike any marketing automation software your brand has used. Most brands are familiar with segmentation, but what if you could take this to the next level? With Factoreal's CDEP, your marketing team can collect data intelligence in real-time through dynamic segmentation to ensure that all your campaigns are relevant and practical, regardless of the channel you're using to connect with customers.
Moreover, dynamic segmentation exceeds the capabilities of traditional targeting because brands can use over 100 unique filtering criteria to separate early adopters, loyal customers, and more into specific groups for more effective personalization.
But that's not all Factoreal has to offer! Although many brands understand the importance of connecting with customers across multiple touchpoints, few have the tools necessary to create a unified customer experience across all channels. However, Factoreal's CDEP allows brands to maximize their ROI by integrating customer data within their omnichannel strategy for a supremely engaging customer experience.
Supercharge Your Audience Analytics with Factoreal
There's no need to get lost in long streams of never-ending data with marketing automation software. As an industry-leading omnichannel solution, Factoreal integrates with all of your marketing efforts, from email and social media to SMS. 
From conception to execution, our all-in-one customer engagement platform enables you to control your marketing strategy entirely. Plus, track success with all your metrics in one convenient place.
For marketing automation that will help you launch, analyze, and manage each marketing campaign, look no further. Factoreal makes marketing automation affordable and easy to use, ensuring your brand can get the most out of every campaign.