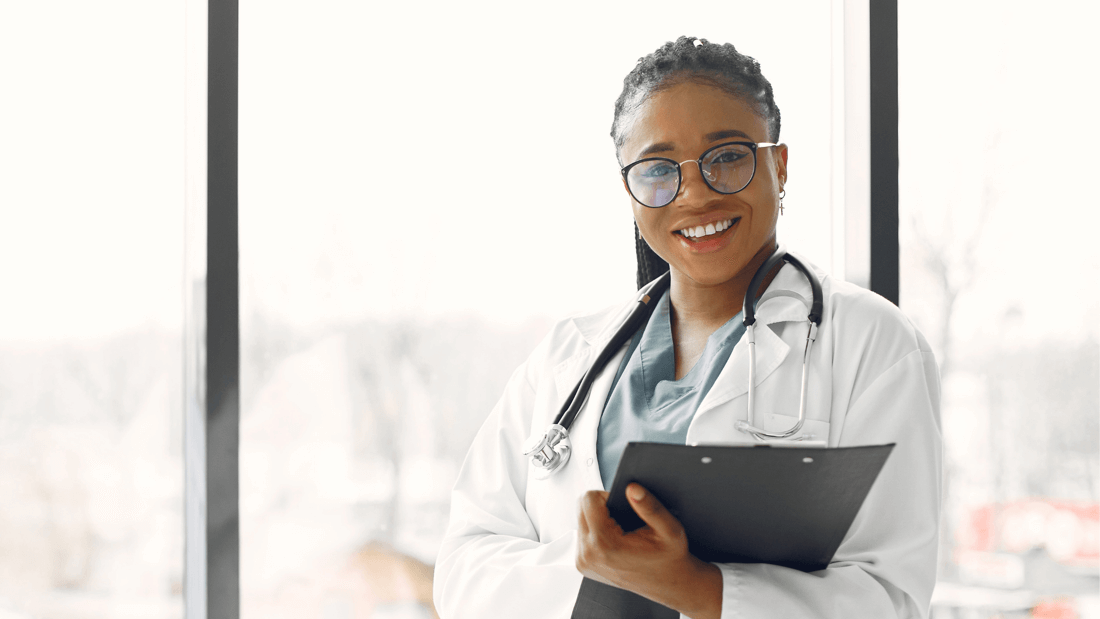 Demographics are shifting, and it is time for healthcare providers to appeal to younger generations, but these days people consider it a hassle to answer the phone. Healthcare providers must modernize and integrate SMS, email, and web chats to adequately respond to patient needs. Omnichannel healthcare is the best way for healthcare providers to keep their patients at their center of business. 
Soon, the way healthcare practitioners treat patients will be very different from their current method of practice. Patients will be able to use mobile apps to engage with doctors instead of going to the office, and AI will take over many of the duties currently performed by lower-level healthcare workers.
What is Omnichannel Healthcare?
In the healthcare sector, we define omnichannel as connecting with patients using means beyond in-person appointments and phone calls. Using omnichannel communication, healthcare providers can contact their patients through social media, SMS, email, and chat. 
Healthcare providers are required to serve patients in all stages of life, from the young to the elderly. While elderly patients prefer telephone-based communication as their main point of contact, young people do not. The easiest way to enhance healthcare provider's connection with their patients is omnichannel healthcare.
The Importance of Evolving Omnichannel Healthcare
Technological advances have already begun to reshape the way patients engage with their healthcare providers. Millennials and Gen-Z, in particular, are keen on using omnichannel healthcare because it allows them to take control of their health. We've seen this take hold of the healthcare industry already as patients become more comfortable engaging with their healthcare providers using telehealth, email, mobile apps, webchats, and texting.  
In modern times, people research their symptoms online before they even schedule a doctor's appointment. Technology has also revolutionized how people seek healthcare providers because they look for providers in their area online and read reviews before they step into the hospital. The requests for on-demand digital care are only growing, and healthcare providers must adapt to these changes to provide patients with the best treatment possible.
Omnichannel Healthcare in the Future
Both patients and providers are currently benefiting from the implementation of omnichannel services within their healthcare network. However, the technology that we have access to continues to evolve. In the future, patient experiences will look like this: 
Patients in rural areas who cannot easily access hospitals will have consultations, research their symptoms, and renew medications using their smartphones.

 

Chatbots will take over the initial patient screening process and input data in real-time. This will lead to an increase in practitioner productivity and allow them to direct their energy elsewhere.

 

AI technology will double-check medical records and suggest practitioners will suggest possible treatments and additional diagnoses.

 

There will be an increase in self-service throughout the healthcare sector. New technology will be capable of conducting remote exams, which will streamline the in-person exam process.
Factoreal
Every day, omnichannel technology alters the way that healthcare providers interact with their patients. We hope that this information about the future of healthcare inspires you to invest in omnichannel marketing software. 
To further enhance your healthcare business' growth and build relationships, we invite you to enlist our services at Factoreal. Our all-in-one customer engagement platform is affordable, easy-to-use, and can help you leverage the power of automation. 
If you are interested in working with us or learning more about Factoreal, contact us anytime at letschat@factoreal.com.