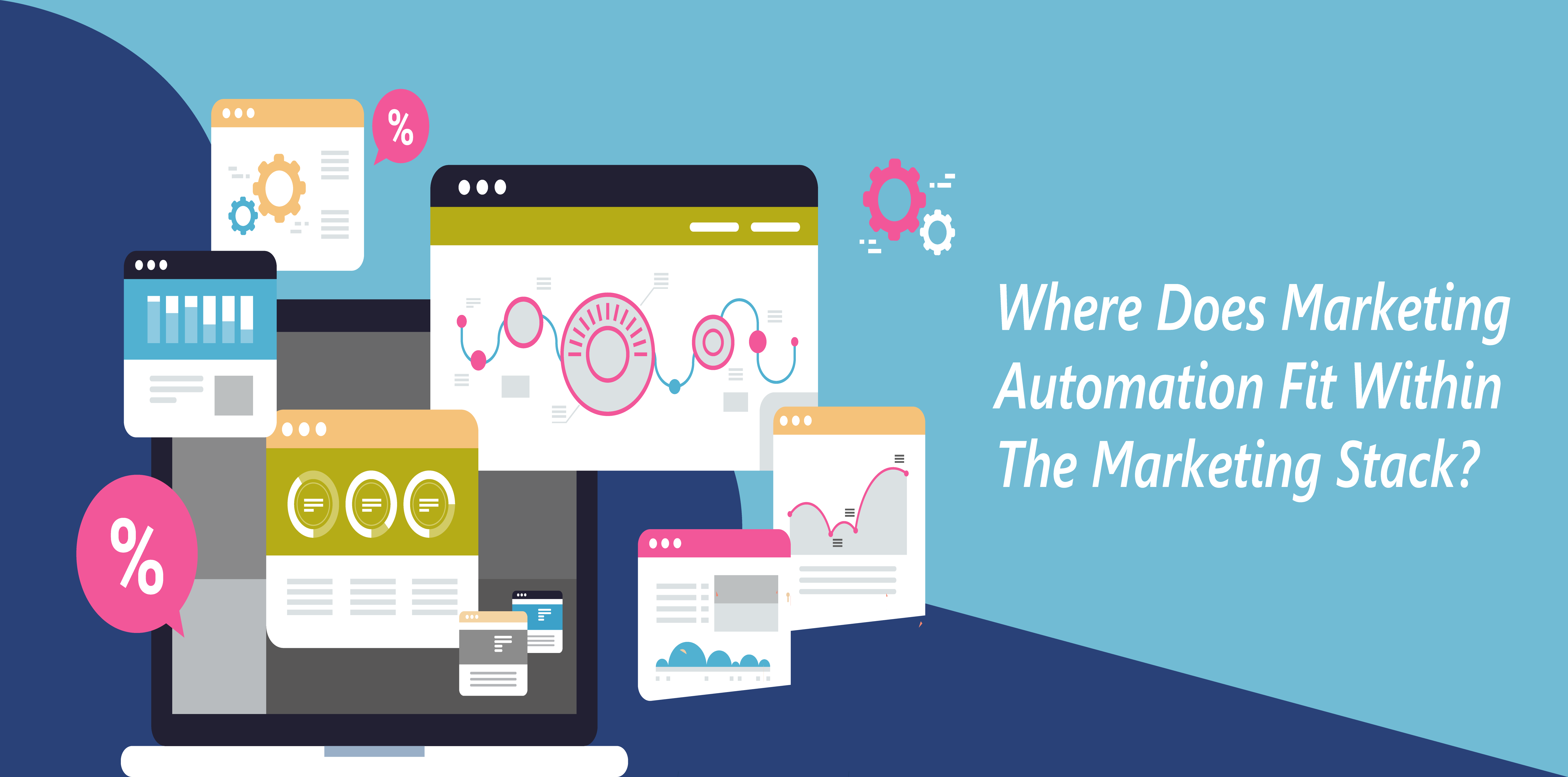 The English poet John Donne summed it up nearly 400 years ago in Devotions Upon Emergent Occasions, when he wrote, "No man is an island entire of itself; every man is a piece of the continent, a part of the main."
And while Donne wasn't particularly referencing marketing when he penned those words, they are just as relevant today as they were back in 1624. That's because no matter where you look — including the business world — successful outcomes are most often based on disparate systems, vendors, teams, individuals, technologies, and dependencies, all of them working together to produce a desired outcome.
And nowhere is that more apparent than in marketing, where the marketing stack — a group of technologies used to manage, analyze, and improve marketing activities — is constantly under assault by new entrants to the field. As novel approaches to marketing are deployed and proven to have a positive effect on ROI, technologies are built to deliver those solution-based outcomes, and regardless of the business discipline in which they reside, they are often commoditized and added to a tech stack.
But with so many tools available to marketers, you may be wondering where exactly marketing automation (automation and analytic tools for marketing — in particular, inbound marketing) fits within the marketing stack. Here, in today's Factoreal blog post, we offer our thoughts on this question, starting first by introducing the technologies that today's marketers have at their disposal.
Products and Services in the Marketing Stack
The marketing stack has no shortage of platforms, systems, and tools — all of which are aimed at simplifying the work associated with marketing (and as a byproduct, sales). In fact, by some estimates, nearly 8,000 different marketing technologies are currently available to business-to-consumer (B2C) and business-to-business (B2B) marketers.
Below is an overview of the categories from which today's marketer can choose solutions to add to their stack, followed by our thoughts on where marketing automation fits in.
Content and Experience
Content Marketing
Digital Asset Management
Email Marketing
Interactive Content
Learning Management
Marketing Automation
Marketing Resource Management
Mobile Applications
Optimization, Personalization, and Testing
Product Information Management
Search Engine Optimization (SEO)
Text Marketing
Video Marketing
Web Building and Management
Advertising and Promotion
Display and Programmatic Advertising
Mobile Marketing
Native / Content Advertising
Print
Public Relations
Search Engine Marketing (SEM)
Video Advertising
Commerce and Sales
Affiliate Marketing
Channel, Partner, and Local Marketing
eCommerce Marketing
eCommerce Platforms and Carts
Retail, Proximity, and Internet of Things (IoT) Marketing
Sales Automation, Enablement, and Intelligence
Social and Relationships
Account-based Marketing
Advocacy, Loyalty, and Referrals
Call Management and Analytics
Chat and Conversational Marketing
Communities
Customer Experience, Success, and Service
Customer Relationship Management (CRM)
Influencers
Reviews
Social Marketing
Social Sentiment and Analysis
Webinars, Meetings, and Events
Management
Agile and Lean Management
Budgeting and Finance
Collaboration
Product Management
Projects and Workflows
Talent Management
Data
Audience and Marketing Data and Data Enhancement
Business and Consumer Intelligence
Customer Data Platforms
Dashboards and Data Visualization
Data Management Platforms
Data Science
Governance, Compliance, and Privacy
Marketing Analytics, Attribution, and Performance
Web Analytics
The Overlapping Nature of MarTech Tools
Even if you're new to marketing, a cursory review of the above list probably tells you that specialization is what drives an array of technologies that can be cobbled together to make a marketing stack of your own. And if you didn't know any better, you could be led to believe that you need something from each and every category and/or subcategory in order to create a marketing stack of your own.
Nothing could be further from the truth!
Making matters slightly more complicated is the fact that many tools available to create a MarCom Tech Stack share features and functionality with others but are marketed as offering only the best benefits and outcomes. Here's the thing: You could certainly purchase the equivalent of an all-in-one printer — a $175 device that handles printing, photocopying, faxing, scanning, document storage, and document creation. However, unless you can afford an enterprise-level device that's engineered to deliver best-in-class solutions for each of your needs, you're likely to end up with a collection of tools and technologies with watered-down features. That's because unlike Factoreal, the ambitious and often misguided firms offering such all-in-one marketing solutions often sacrifice quality for convenience (perceived or otherwise).
Spoiler alert: That's not the case with Factoreal, but more about that later in today's post.
The reason there are so many different categories and subcategories of marketing technology is based on the notion that no one platform cannot possibly handle each and every one of your marketing needs. As a result, new mousetraps are created — often addressing errors of omission and new opportunities within the space — which lead to a plethora of tech-enabled solutions from which to choose.
Build Your Marketing Stack Based on Real Needs and Competencies
Regardless of the number of options you have for building a marketing stack of your own, the decisions you make on which tools to add should always be based on your company's highly specific current and future needs / use cases. Why? Because first, you may not need all the available tools. So why would you invest the time to develop the skills to use those tools if you're not going to use the tool? Second, you want the tool in each category that offers the best-in-class features and functionality for your unique marketing needs.
As with any project, you should first have a clear understanding of your company's:
Goals and objectives, and the role marketing serves in satisfying both
Target audiences and buyer personas
Customer journey and what they need to progress from being a qualified lead to a paying customer who refers others to your company
UI & UX considerations for the technologies your marketers have to use
Must-have requirements for marketing-related technologies
Expectations for integrating disparate marketing platforms and tools
In-house technology infrastructure and tech support capabilities
Not-to-exceed costs for marketing platforms, services, and tools
Use cases and narratives of exactly how marketing technology is used at your business
Knowing the answers to these and other related questions will direct and guide you on your quest to build a marketing stack of your own. A targeted search is especially useful when your marketers and information officers are inundated with advertisements, cold calls, direct mail, and other forms of marketing for the nearly 8,000 different tech-based marketing products and "shiny objects" available today.
So, Where Does Marketing Automation Fit Within the Marketing Stack?
By using some of the technologies from the subcategories listed above, marketing automation inherently — and certainly not by design — became a de facto approach to helping marketers fulfill their mission. For example, if just six years ago you used separate tools for each of the following, you'd have cobbled together some of the features included in marketing automation platforms like Factoreal:
Email Marketing
Text Marketing
Social Marketing
Display and Programmatic Advertising
Mobile Marketing
Native / Content Advertising
Customer Intelligence
Marketing Analytics, Attribution, and Performance
Web Analytics
As you can see, marketing automation used to be dispersed across multiple categories of the marketing stack. Nowadays, the need for a central marketing database has created what we at Factoreal believe is evolving into the marketing stack of the future. This single database is complete with the ability to collect, securely store, and nurture leads; create and issue thoughtfully staged email and text campaigns both on-demand and in timed/calendared scenarios; deliver and analyze display, native, and content advertising campaigns; and quickly build, launch, and analyze forms and microsites.
The earlier focus of creating best-in-class solutions for each of the entrants in the marketing stack's categories has led firms like ours to look under the hood at leading solutions and seek thoughtful, natural, and privacy-compliant ways of integrating them. The idea is to create a simple and easy-to-use marketing automation platform that  ultimately seeks to be the marketing stack for small to medium sized businesses (SMBs) — those with fewer than 1,000 employees, that have aspiration and potential to generate between $10 million and $1 billion in annual revenue.
Unlike the fictitious all-in-one $175 printer described earlier in this post, at Factoreal, our approach to building the ultimate marketing automation platform is backed by a multinational technology company employing more than 125,000  — many with deep roots and expertise in tech integrations. That means, unlike other platforms that require bridge software to make disparate systems speak with one another, our technologists are building a platform that inherently integrates features that today's marketing teams need in order to reach customers at the right place and time.
If your company is interested in reducing the number of products, services, and tools it uses within the realm of its marketing stack, take Factoreal for a test drive. In the meantime, check back here next week for our recommendations on the 10 mistakes to avoid when choosing a marketing automation platform.