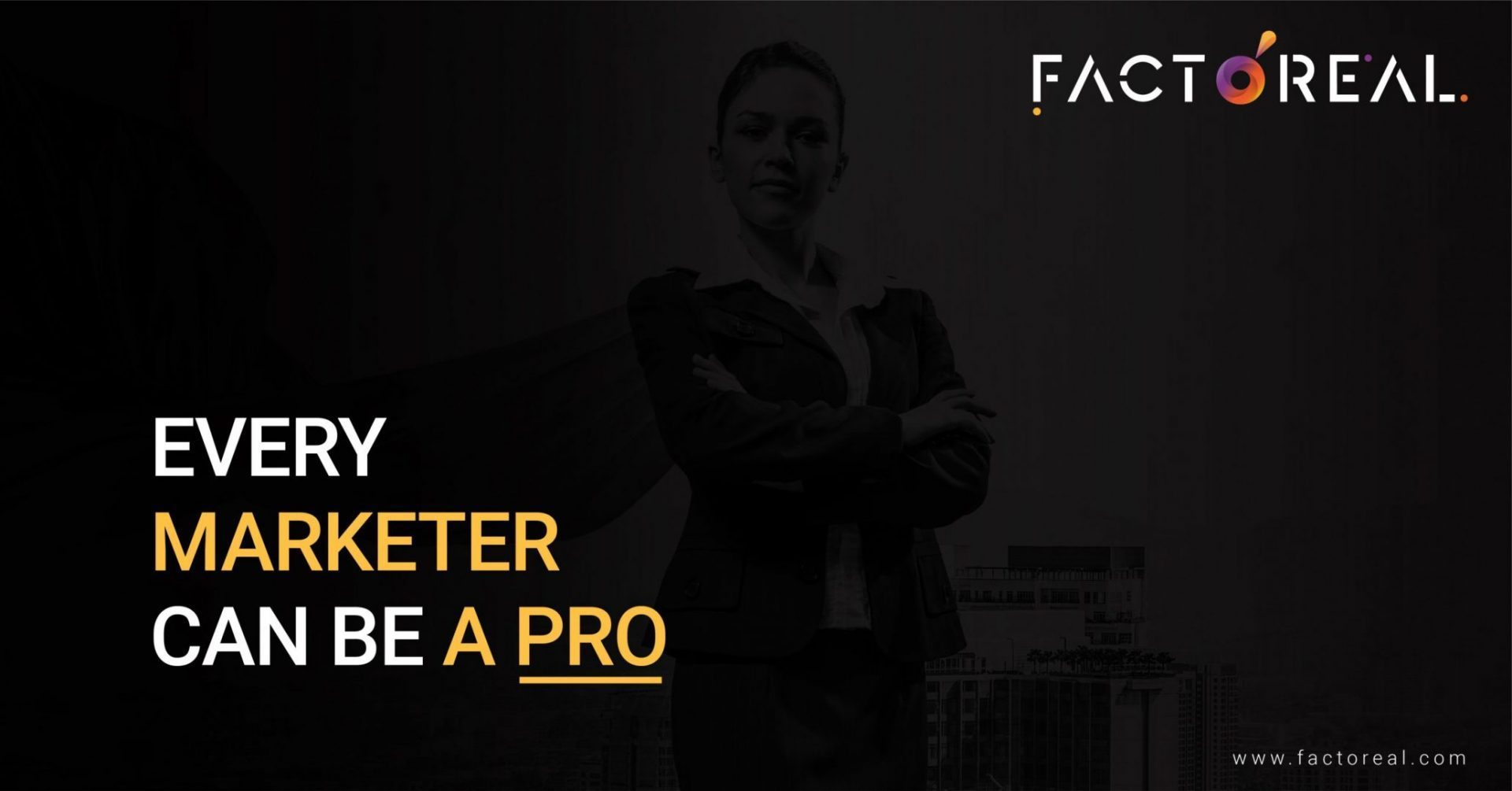 The Covid-19 pandemic is not only affecting the health of the public, it's heavily impacting the workforce and economy. With any spike or sudden change in trends, the demand for certain types of products and services tend to trend and skyrocket, as people panic. Businesses have had a rebuttal from the pandemic and many of them have taken the worst hit for more than a decade.
But things are starting to look better.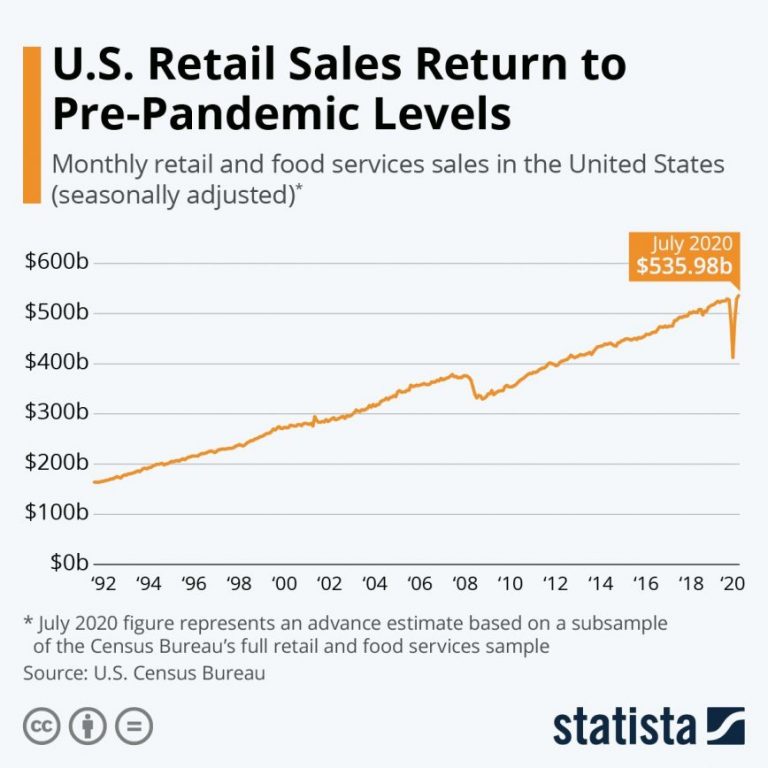 While there was a sudden spike when the pandemic hit, the retail industry has started to get better.
The above image shows that retail sales have returned to pre-pandemic levels.
But the pandemic has made some significant changes, and this is what sets the tone for the future of online businesses.
While 2020 was a scenario no-one foresaw and prepared for;  moving forward, businesses need to be prepared for a worst-case scenario, well in advance.
What does this mean for businesses?
A business needs to operate at the utmost efficiency from every aspect, lest it ceases to exist. Social distancing is a necessary behavioral etiquette from now on and a large gathering of people at shopping stores is a big no-no. People will now turn to largely ordering online as opposed to offline. Brick and mortar stores will start facing the heat and there's a dire need for business to enter the online space.
Doing this means customer engagement also needs to be moved from offline to online. Digital engagement is the way to go. Using multiple internet touch-points and social media channels for communication and engagement with customers is now not an option, but a necessity. It'll be a matter of life and death for businesses going forward.
Tapping leads, nurturing them, and converting them into customers is vital for a feasible ROI. Sure, there's an initial cost to be invested in a marketing automation technology, but it'll pay for itself down the lane, and it's necessary if you plan to be relevant online.
Let's take a look at a couple of challenges for a marketer.
Being efficient is easier said than done
Minimal investment, minimal waste, and maximum ROI; these are the three M's every business needs to address here-on. There's very little room for error when it comes to being efficient.
Getting more done with less is a decisive factor for the feasibility of the business, and 2020 has shown just that. A little bit of extra boost would be better for any business.
Keeping costs minimal is an uphill task
Marketing automation is not a new concept, but it's still so for many businesses for one big reason – the inability to allocate thousands of dollars for a software solution. This is a problem area that needs to be addressed for an online business to run in optimal efficiency.
There is a need for something that isn't uber-expensive but also isn't something of a bare-bones solution. A software that does more for less.
Marketing Automation has been around for a while, and it's a necessary element in any online business today.  Marketing Automation is regarded by many as a wonderworker since it has lots of oomph and features up its sleeve.
While a marketer needs no introduction to marketing automation, there is something that has always been a challenge that's associated with operating a marketing automation tool.
The ease of use.
The top pain for 73% of marketing automation platform users is maintaining the right personnel to execute effectively – Aberdeen
Lack of data driven input in customer engagement
The online space is thriving with opportunities to get new customers interested in what your business has to offer.
But customer engagement is a tricky affair. For customer engagement to happen properly, one needs to understand the customer first.
Keeping track of a customer's digital footprint, activities, browsing, and shopping patterns are vital to this process.
This involves gathered high-quality data from various channels and mediums of customer touchpoints.
Personalization is still a grey area for many businesses
Many businesses usually find it challenging to grab the attention of a customer. They try really hard, but they are missing a piece of the puzzle – Personalization.
Personalized content is crucial to cater to multiple segments of customers.
Targeting all customers with a generic sales pitch, and a tried and tested approach is what many businesses do, and it fails.
Segmenting various types of customers is absolutely necessary so that there can be a good chain of personalized content that they can receive, suited to their tastes, tailored to their needs and buying patterns.
Personalized campaigns, push notification, and content are the need of the hour.
Covering all the channels can be confusing and complex
This is one of the most important challenges that need to be addressed. There are no boundaries when it comes to online shopping since customers can multiple channels and devices to browse and shop on. No longer is shopping restricted to the business' website.
98% of Americans switch between devices everyday-Google
With the explosion of Social media, the increase in the number of devices, and ease of access to the internet as simple as a tap on the mobile device, marketing now has options and features it didn't have before.
But with it comes a huge challenge, the confusion. Keeping tabs on your marketing activities is not a piece of cake.
From multiple email campaigns to Social Media posts, to have all the intricate details in one specific and convenient place is a challenge.
You can't make it work with an excel spreadsheet anymore, considering the complications of these campaigns and the KPIs that come along with it.
This problem intensifies and becomes twofold if the team is distributed around the globe.
There is constant confusion among teams and visibility is a clear issue. This in turn can affect efficiency.
The marketer needs a reliable ally
What marketer needs is a single source of truth, where all the campaigns are easily analyzed.
All the above challenges are to be taken care of by businesses if they are to stay anywhere near operational and efficient, but the task manager here is a marketer.
This brings an unnatural amount of pressure for a marketer, for it's the marketer's responsibility for all and any online activity of the business.
And this is where every marketer faces an uphill task in this pandemic climate and its aftermath.
There are seasoned and exceptionally skilled marketers who can operate a marketing automation tool efficiently with the years of experience they have, but that's not always the case. A small business owner is not certainly a seasoned expert or a pro marketer, but should that be a challenge for him to use Marketing Automation software? Ideally, it shouldn't but it is.
The same goes for many organizations where there are experts on Marketing Automation and the process is wholly dependent on them, this is a huge challenge.
According to multiple surveys, many organizations don't have a dedicated marketing expert to handle all the ad-hoc marketing requests.
Features and cost don't go hand in hand when it comes to a Marketing Automation tool. This is a major challenge and one of the places where many businesses suffer.
Large companies have a healthy budget and manage to take care of this, but they usually rely on multiple tools to care for various marketing activities.
With it, they introduce an unnecessary issue to the process, the clutter.
As discussed earlier, a single source of truth would be a better option here instead of the clutter introduced by multiple tools.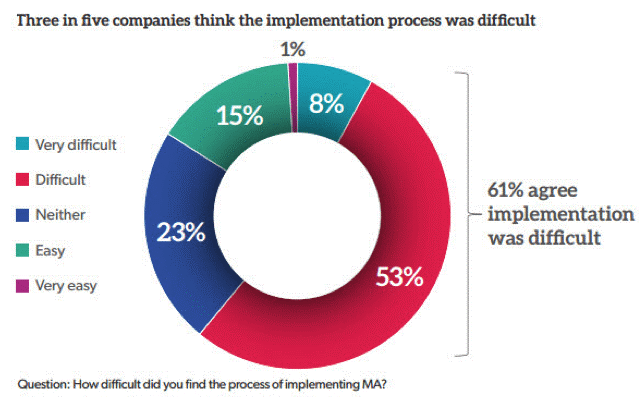 Source-B2Bmarketing, Circle Research
All the features in the world won't make a difference if customer data can't be efficiently used, or a business can't have a 360-degree view of the customer.
Small businesses on the other hand have to compromise between features and cost. Using a cost-effective marketing automation tool would mean giving up some really useful features, and wanting those features would mean increasing the cost for the marketing budget, which is not an option for many small and new businesses.
The resulting events at Factoreal
All these challenges were the major pain points on which the Factoreal foundation stone was set. These challenges helped us with a vision, setting up a path to solve them. Our main objective was to take these challenges head-on and come up with a brilliant solution that would actually benefit businesses and marketers.
At Factoreal we had to overlook fancy features because those wouldn't mean a thing if it didn't help with the functionality of making things easier for a marketer. We were focusing to create a marketing automation tool that was powerful enough for all marketers and businesses, without compromising on the cost factor.
Simplicity was the essence of our existence and we took that approach towards providing solutions to all the challenges that we intended to address.
There were too many tools, with too many features, creating clutter, confusion, and burning a hole in the marketing budget of businesses. What we derived from all this was there was an imminent need for an efficient, feature-rich, inexpensive, enterprise-grade marketing automation solution for all businesses in the market today. Surprisingly, the majority of the players in the market were focusing on features, adding new ones regularly, but there was a core element in the larger scale of things that were totally omitted – simplicity and functionality, that didn't break the bank.
The dawning was one of the best time-period for us, as it gave us a lot of perspective on what we set out to do. The goal was clear now.
What would make the life of a customer easier? What would make the work of a marketer simpler?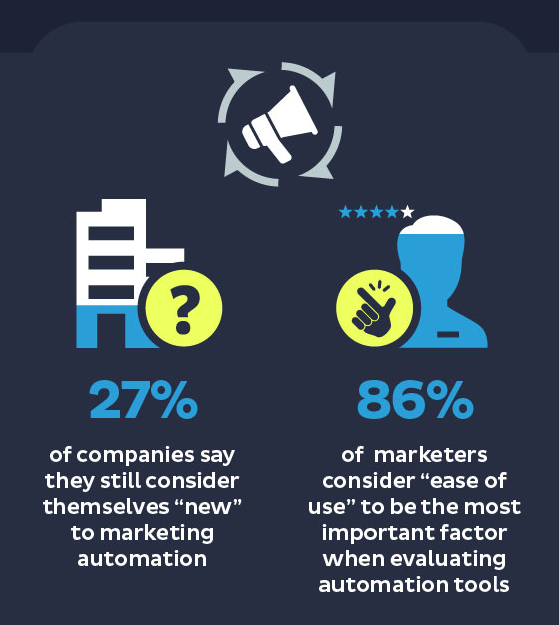 Source-Invespcro
Thus began a dream; one set with the foundation of simplicity, core marketing features that's a necessity today and a cost element that was well thought, keeping in mind all types of businesses, and ease of use factor that seems to be overlooked in the market today.
Factoreal set out to combine all this in one sweet package, creating a marketing automation tool that was not just cool for bragging rights, but one with actual features that were useful, a simple and user-friendly interface, a single source of truth for all information and KPIs of your marketing activities and a core platform that gives you a 360-degree view of your customers.
Instead of bundling hundreds of useless features, we focused on incremental small gains and changes that made the marketing process stronger over time and more transparent to the business.
Marketing tasks should become simpler, data should be the deciding factor, campaigns should convey clarity and not create confusion, the marketing stack shouldn't be clutter, it should be clear, concise, and simple. Efficiency and ROI became MVPs.
A marketer is not someone who's just carrying out marketing tasks for a business. He's the lifeline of the marketing process, this is what we at Factoreal believed.
This became a movement for everyone at Factoreal, a stepping stone even. The process was not just about business and profit anymore, it was something of a greater good.
With that, a new mission was born- 'Every Marketer Can Be a PRO'.
Factoreal's inception wasn't based on being yet another solution that ticks the boxes when it comes to being a marketing automation platform.
We, at Factoreal wanted to fill for the void in the industry crowded with complex, and overpriced marketing automation solutions.
The emphasis was not just to have the highest amount of features, but to apply accurate solutions to genuine business and marketing challenges, challenges that can be solved with automation, challenges that require an enterprise-grade marketing automation platform, at a reasonable budget that was feasible to small business, and new business owners. The best solution isn't always the expensive one.
Our Vision
We aim at making the life of every marketer a bit simpler, the marketing tasks of every marketer a bit more effective, the time of every marketer a bit more efficient and the marketing campaigns of every business a bit more successful by solving their most crucial marketing challenges.
Factoreal aims to offer the customers an excellent buying journey, a spectacular customer experience with the business, and a beautifully personalized communication. The automation process won't make this any less human.
We thrive to deliver the best customer engagement, lead generation, and marketing automation capabilities and features to businesses both big and small, to help them succeed amongst their peers, increase their ROI and enable them to achieve their goals, one step at a time with a powerful yet simple solution.
Factoreal is the muse of every marketer. The muse that helps every marketer become a pro.