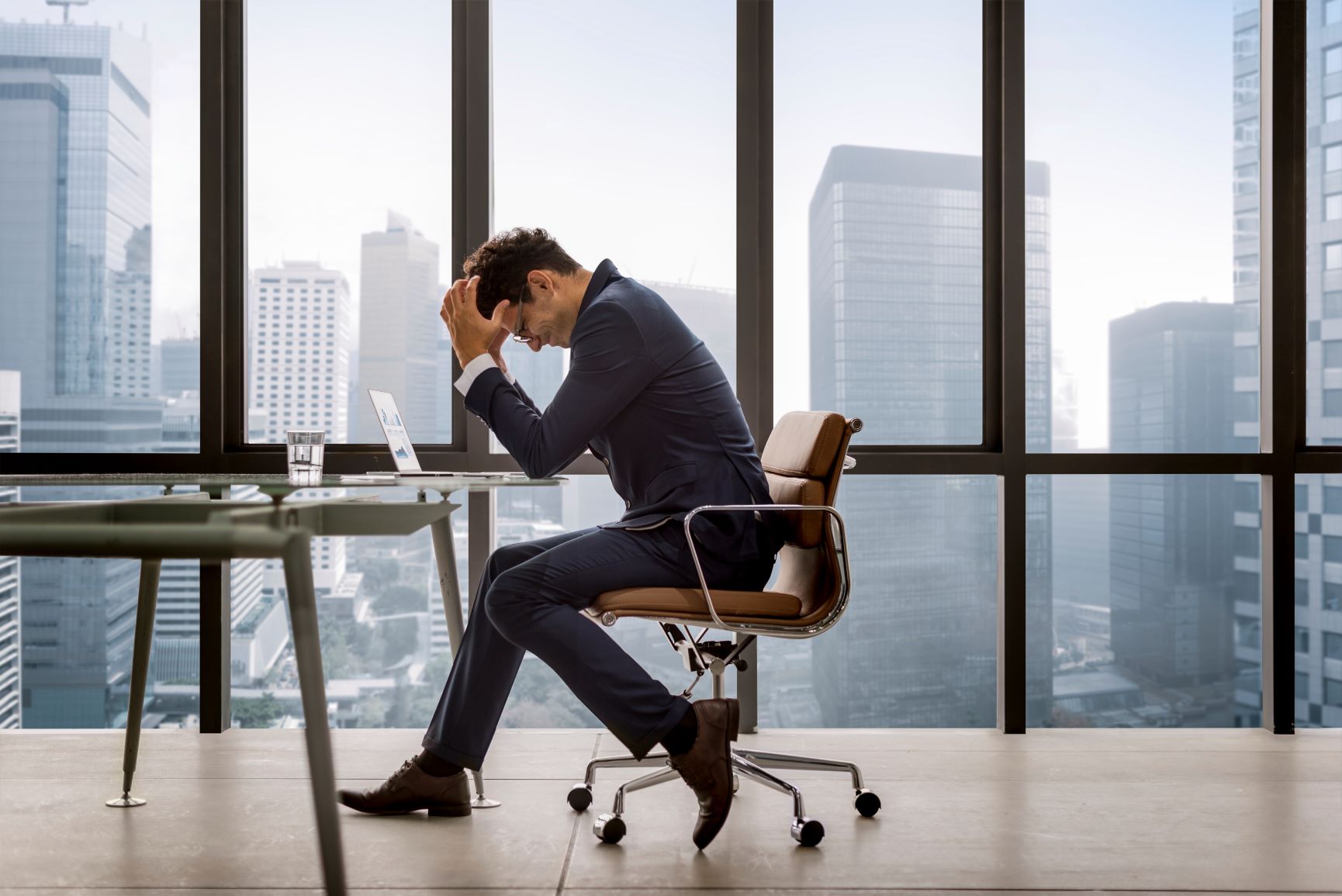 There's something liberating about starting a search for a marketing automation platform and knowing which mistakes to avoid before you step up to the web browser. Catching mistakes before you make them — especially when you're researching a new marketing automation platform — will save you time and money.
Knowing what to avoid ahead of time will also help you narrow down the number of marketing automation platforms you'll need to consider as part of your search, not to mention make you more valuable to your company's tech search and implementation team and/or process.
Below is a checklist of eight things to avoid when choosing a marketing automation platform for your small business or enterprise. Let us know in the comments section below what you would add to the list.
Not Having a Plan for Marketing Automation Before Beginning a Search
With so many marketing automation solutions available today, it's likely you've either received an unsolicited email or cold call from a business development associate or sales rep attempting to gauge your interest in simplifying and automating your marketing workflow.
For some business owners and marketers, marketing automation (automation and analytic tools for primarily inbound marketing) remains relatively new, while others working in the realm have known about marketing automation for longer than they would like to admit.
In either case, having a plan for exactly how your small business will use marketing automation to achieve your objectives and goals is just as important as what solution you end up choosing. And when we say knowing exactly how you'll use marketing automation, we mean knowing which department sets and maintains governance over the software, who at your company is considered its "business owner," and when and how often it will be used. Also, what uses cases marketing automation will serve at your company, how its use will be evaluated, and which features and benefits of such platforms are most and least important to your use.
A proper plan takes more than a dozen items into consideration, is presented in a written document that's used to guide your company's search for the optimal solution, and is updated as your marketing needs and uses evolve:
Marketing automation's 30,000-foot role within your business
The specific objectives marketing automation will support
Target audiences for content and messages sent via the platform
The proposed roles of marketing automation in your customer's journey
Workflow for content creation, approval, and distribution
Must-have technical feature requirements
Must-have API / integration needs
User Experience (UX) design considerations
User Interface (UI) design preferences
Ideal hosting and maintenance environment
Not-to-exceed cost
On-boarding schedule with deadlines and launch date
Management structure for the governance and use of the platform
Rather than selecting the first marketing automation platform you learn about, or the one that appears to be most popular among your peer group of competitors, let your plan guide your search and selection process.
Not Identifying and Including Key Stakeholders in Your Search and Selection Process
It was just last week, in Here's Where Marketing Automation Fits in the Marketing Stack, that we suggested no man is an island entire of itself; every man is a piece of the continent, a part of the main. The point being, rarely does a marketing automation platform live in a department unto itself.
Dependencies are often required of those working in content planning and content creation; graphic design; technology integration; sales and business development; eCommerce operations; website programming, design, and maintenance; video production; customer service and support; and other roles or departments that have a legitimate stake in your company's inbound and outbound marketing, sale, and communication efforts and results.
Once you have a draft of your marketing automation plan, distribute it among those who work in the areas referenced above. In doing so, point out the interdependencies that naturally exist within the scope of marketing automation at your business, and gather constructive feedback from everyone involved. What you're seeking to optimize are the requirements for selecting a platform, and thus avoid conflict later on when someone with an inherent but unintentionally ignored dependency points to an error of omission in the selection.
Not Having Use Cases for Marketing Automation at Your Business
While it may appear that everyone uses marketing automation in the exact same way, that's not exactly how it works. While every business shares some common objectives and goals, your business operates according to a mission, vision, and core values that are unique to your business. Similarly, your brand's voice, tone, and value proposition are completely different from everyone else's. And while your customer personas (fictional characters created to represent a user type that might be interested to buy from you) may be similar to those of your competitors, it's your use cases (written descriptions and workflows detailing how marketing automation will be used at your company to encourage and help prospects and customers accomplish a particular task) that set you apart from everyone else.
If you're just getting started and have never used a marketing automation platform, below are areas you should consider creating use cases for:
Prospect awareness
Prospective customer nurturing
Customer onboarding
Appointment notifications, reminders, and confirmation (if applicable)
eNewsletter subscription management and distribution
Product/service promotion
Company announcements
Reengagement campaigns for abandoned shopping carts
Customer service and support knowledge management
Not Understanding your Customer's Journey Before Selecting a Marketing Automation Solution
If you're unfamiliar with customer journey, it's a fancy way of describing a visualization of the process that a person goes through in order to become a customer or user of a business, brand, or service. Our recent blog post, Marketing Automation is the Ideal Prescription for Patient Enrollment and Retention, outlines the customer journey for patients of a typical healthcare practice.
Understanding how your primary and secondary target customers find your business and then decide to do business with you is important to know before you set out to select a marketing automation platform. That's because your marketing automation solution should play a role at each step along your customer's journey, and if you know what each of those steps is ahead of time, you'll have a better grasp on the real-world implications of the features and benefits you'll learn about during the search and selection process.
Allowing Shiny Object Syndrome to Cloud Your Vision
As we pointed out in Here's Where Marketing Automation Fits in the Marketing Stack, there are more than 8,000 different marketing technologies available today, and more are sure to follow. At the same time, savvy marketing automation firms like Factoreal are thoughtfully formulating and integrating a core set of features that every business will need in order to deliver on most use cases and customer journeys.
So, while many marketing automation platforms contain a lot of features that you may find attractive, shiny object syndrome (SOS) — a disease of distraction — may lead your search for a solid and scalable solution astray. The prescription for SOS is simple: Let your plan for marketing automation drive your search and decision-making process, not the shiny objects and bells and whistles you will be presented with and probably never need or properly learn to use.
Not Thinking Deeply Enough about Your Integration Requirements
Far too often, users of marketing automation platforms are stuck with solutions that work independently of technologies that are critical to their company's operations. For medical practices, this may mean their marketing automation platform will not inherently integrate with their electronic health records platform (EHR). Or, in the case of a professional sports team, a marketing automation solution that won't integrate with their box office or eCommerce store selling licensed merchandise. And while one-off integrations are fine, they tend to be costly — especially if your company doesn't have in-house software engineering capabilities and needs to rely on a third-party to create a bridge or integration for you.
Because of the challenges involved with creating a marketing automation platform that integrates with third-party tools, you need to be extremely thoughtful about your integration requirements before beginning a search for a marketing automation platform. As the old idiom goes, it takes two to tango, so before beginning your search, your plan for marketing automation must address your integration requirements and wish list.
Start by speaking with the technology vendors with whom you're already working. Ask about their software's ability to integrate with a third-party like a marketing automation platform. Explain to them why you're interested in such integration and seek their counsel as part of your pre-search process.
Pro Tip: Ask your current vendors about their application programming interface (API), which refers to tools, definitions, and protocols used by software engineers and website programmers for integrating application software and services. If your existing software solutions have APIs, and one of your must-have requirements for a marketing automation platform is that it too has an API, then you'll be in good shape — or least not caught off-guard later on when seeking an integration that's not even possible in the first place.
Overlooking New Marketing Automation Solution Providers
In today's marketing automation marketplace, there are a number of well-established vendors. Conduct a Google search for marketing automation and the usual suspects appear on pages one through three, both as advertisers and organic search results. That's the benefit of having been in the space longer than the newer entrants. But that doesn't mean there aren't other solutions available in the marketplace for reliable marketing automation platforms.
Online software review and comparison tools like G2, Capterra, Trust Radius, Software Advice are reliable and unbiased destinations on the Net to find and compare marketing automation tools. By choosing to vet and partner with a newer entrant into the marketing automation space, you have many benefits available to you that you wouldn't have by working with one of the more established vendors, including:
Having an early influence on the engineering roadmap: Newer entrants to the marketplace are more likely to take your feedback into consideration and adjust their engineering roadmap as a result. It's not uncommon, for instance, when interacting with a fledgling marketing automation vendor like Factoreal, to speak directly to a chief product officer or an engineer — someone who is especially keen to hear your thoughts about the current state of the platform and what you need from it going forward.
Becoming a priority-status customer for service and support: Working with a newer entrant into the marketing automation marketplace also means you become more of a priority for the people at the firm responsible for onboarding, support, and service. It's as if everyone at the company knows your name and is willing to bend over backward to help you get their marketing automation platform configured to your exacting requirements.
Getting in on ground floor pricing: While nothing in this world is free, new vendors to space are incentivized to sell, sell, sell. This environment presents your company with a rare opportunity — to negotiate on price.
Not Taking Final Candidates Out for a Test Drive
Finally, once you've narrowed your options and you're down to two or three marketing automation platforms, don't be shy about asking to take the software out for a week-long test drive. Even if you're ready to select one solution over all of the others you've been considering, it's important that you and your team get into "experiential" mode and use the platform before signing a contract.
Mature companies, as well as the new ones to space, should offer to set up a working version of their platform for you. By focusing on the must-have requirements that are spelled out in your plan, and by using the platform's tools yourself, you'll be in a more confident position to sign the agreement for your first or next marketing automation platform.
If you've already chosen a marketing automation vendor for your company's marketing, sales, and communication functions, let us know in the comments section below what you might add to the list.