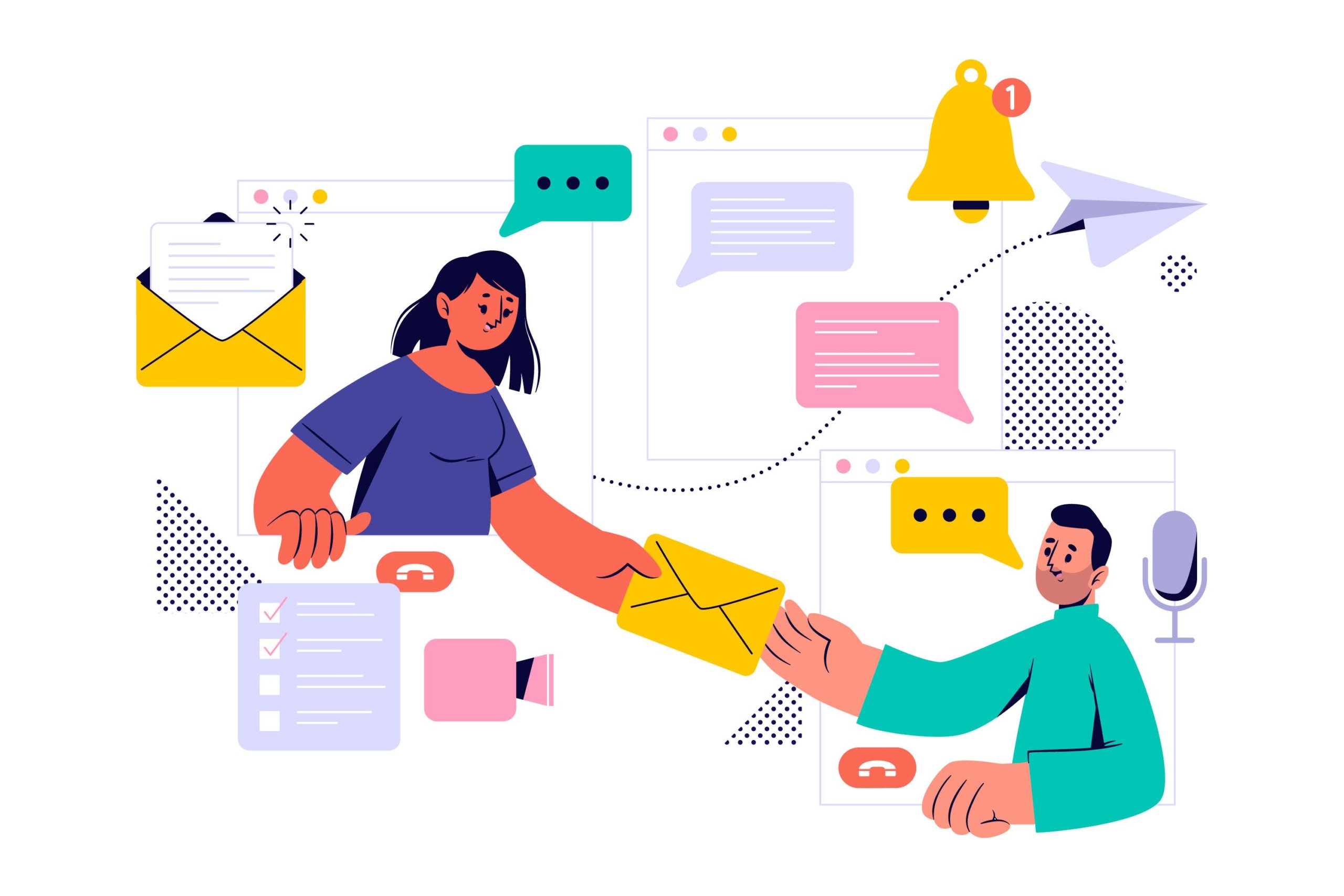 A good piece of content is one that customers can relate to. It needs to connect with the reader's persona in order for them to feel the intended emotion and ultimately take action on it. Factoreal's dynamic email content capability works on this very concept of hyper-personalizing content for customers over email. In simple terms, dynamic email content helps you personalize email content according to the profile of targeted people.
Let's say you want to send out a newsletter to your whole email list, but you also have a special promotion that only takes place in Las Vegas.
Instead of creating a new audience for Las Vegas and re-creating the same email, dynamic email marketing allows you to insert the promotional block into the same email. Las Vegas contacts will be the only subscribers to see the promotional message in your email marketing campaign.
Save Time and Get Started with Dynamic Email Content
We've incorporated dynamic content blocks into our drag-and-drop email editor to make it easy to insert into your email templates. You can add display conditions for almost any content block and add rules to show it only to a specific group of recipients.
To get started, create a new template in your Factoreal account (you can either start from scratch or use an email template).
Inside the drag-and-drop email editor, when you click on any of the blocks (text, image, button, etc), in the right panel you will see Add Display Condition.
Once you click on Add Display Condition, you will see a pop-up that will allow you to add conditions by combining multiple attributes, such as contact attributes, purchase behavior, online store activity, etc.
You can add multiple filters to your display condition. For example, let's say you want to send a newsletter in which you want to show an offer to all the female recipients whose last purchase date was before April 5, 2022, and the order amount was greater than $1000.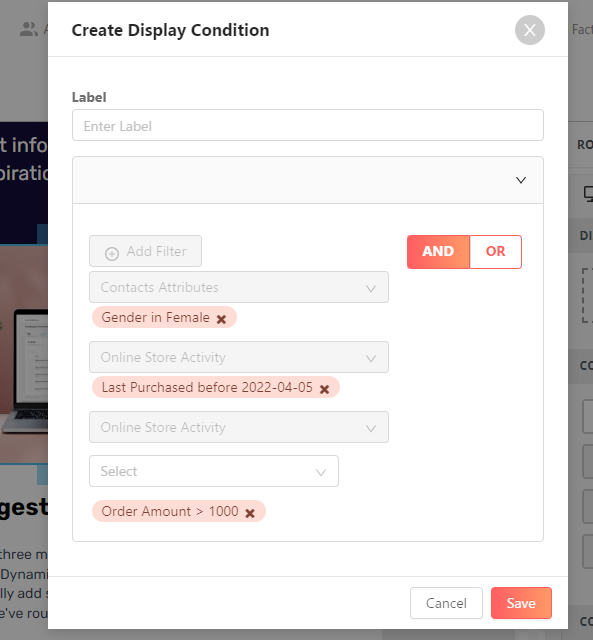 Similarly, you can add different display conditions for each individual block.
OK, now it's your turn!
Whether you're promoting a discount, offering a deal, or sharing coupon codes, dynamic email messages are your new go-to marketing tool. Dynamic content in email marketing can give people a more personalized experience—and amp up your email engagement rates in the process!
Incorporate it into your digital marketing strategy, and watch your conversion rates go up in real-time. Try it out!