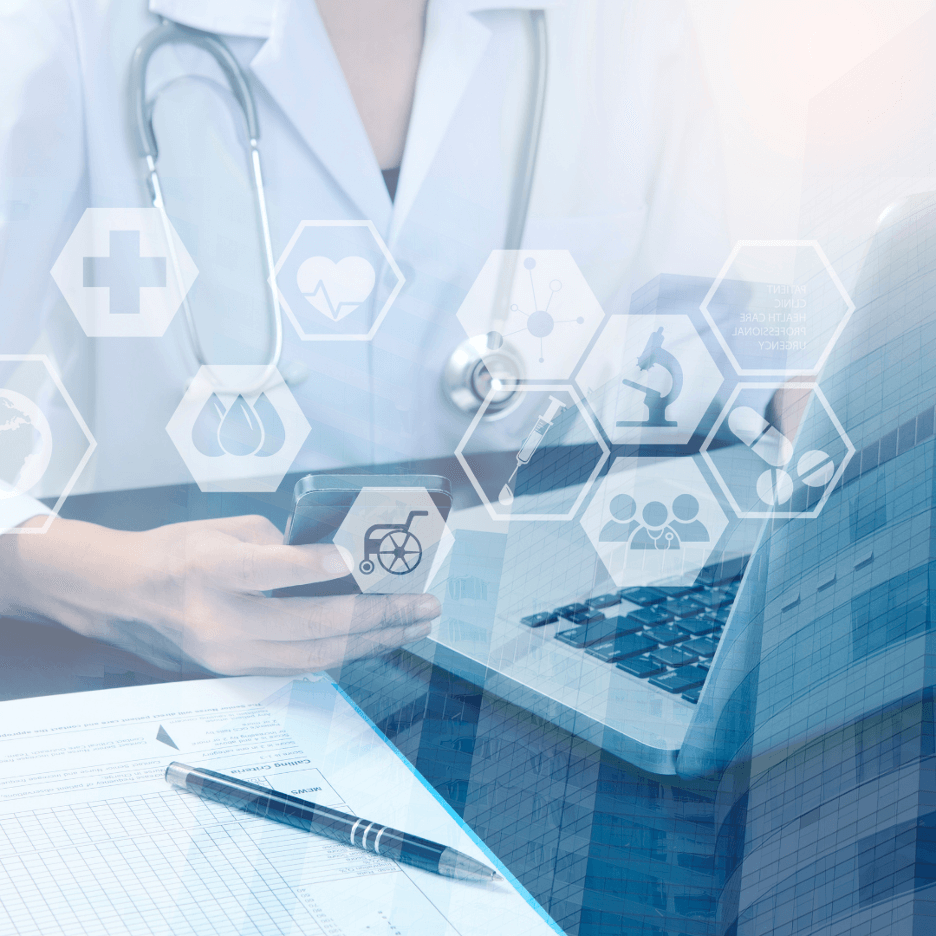 As you can imagine, doctor's offices are often busy and often hectic as well, especially as the world returns to normal and in-person visits increase. Now, given the shortage of healthcare workers looming overhead, it is instrumental to consider automation and how it enhances the healthcare industry. 74% of the businesses that use marketing automation in healthcare have stated that its greatest benefit to their company has been the time they save. One of the most straightforward and readily accessible resources to reach patients and grow your business is marketing automation. Below, we show you how it can transform the healthcare industry.
What is Marketing Automation?
Marketing automation is broadly defined as the use of software to automate marketing activities. This marketing method is typically used to automate repetitive tasks in a way that allows consumers to have a personalized experience. Although its most notable use is in email marketing, automation may come as SMS text messages, ad campaigns, and social media posts, depending on what channel consumers are most likely to engage with. When using marketing automation software, your teams can use data such as previous activity, patient status, invoices, and other valuable demographics to provide a streamlined and relevant strategy for building long-lasting customer loyalty.
How Can Marketing Automation Help Healthcare Workers?
While marketing automation is not the answer for every situation, it can undoubtedly help healthcare workers handle the day-to-day repetitive tasks they must complete to keep patients engaged. It can also be used to provide relevant resources in follow-up and check-in emails and social media posts. Additionally, industry experts share that 80% of those who utilized marketing automation were able to increase their number of leads, which means marketing automation can also ensure that hospitals can get in touch with potential patients in a more timely manner than manual outreach would.
The Perfect Person at the Perfect Time
Instead of blasting out the same email to numerous people, implementing advanced marketing automation software can identify patient interests and how impactful your marketing campaigns are. For example, a person might have just gone for an appointment, so the marketing automation software knows to send them a follow-up email requesting feedback on their visit. Or a patient may have completed an online quiz, and the software will group this patient with other people who have completed the quiz to send them further information based on their results. This software is even capable of gathering data based on pre-determined criteria, like their location, interests, and past treatments — all of which can boost your customer base.
Helping Current Patients
The most transformative aspect of marketing automation in healthcare is its revolutionary ability to deliver relevant information to your current customers. With marketing automation software, your healthcare practice can send SMS messages reminding patients of outstanding invoices, upcoming appointments, and even resources to prepare for treatment or recover from surgery. The thing is, true innovation and successful customer experiences come from taking the time to think of ways to help your patients in even the smallest of ways.
Factoreal: The Future of Healthcare
Time is of the essence, and with marketing automation software, those in the healthcare industry can now focus their attention on tasks that are far more urgent and nuanced than manually sending messages to a potential patient. Factoreal is the affordable, easy-to-use, all-in-one marketing software of the future.
Contact us today to find out more about how we can help you revolutionize your medical practice!