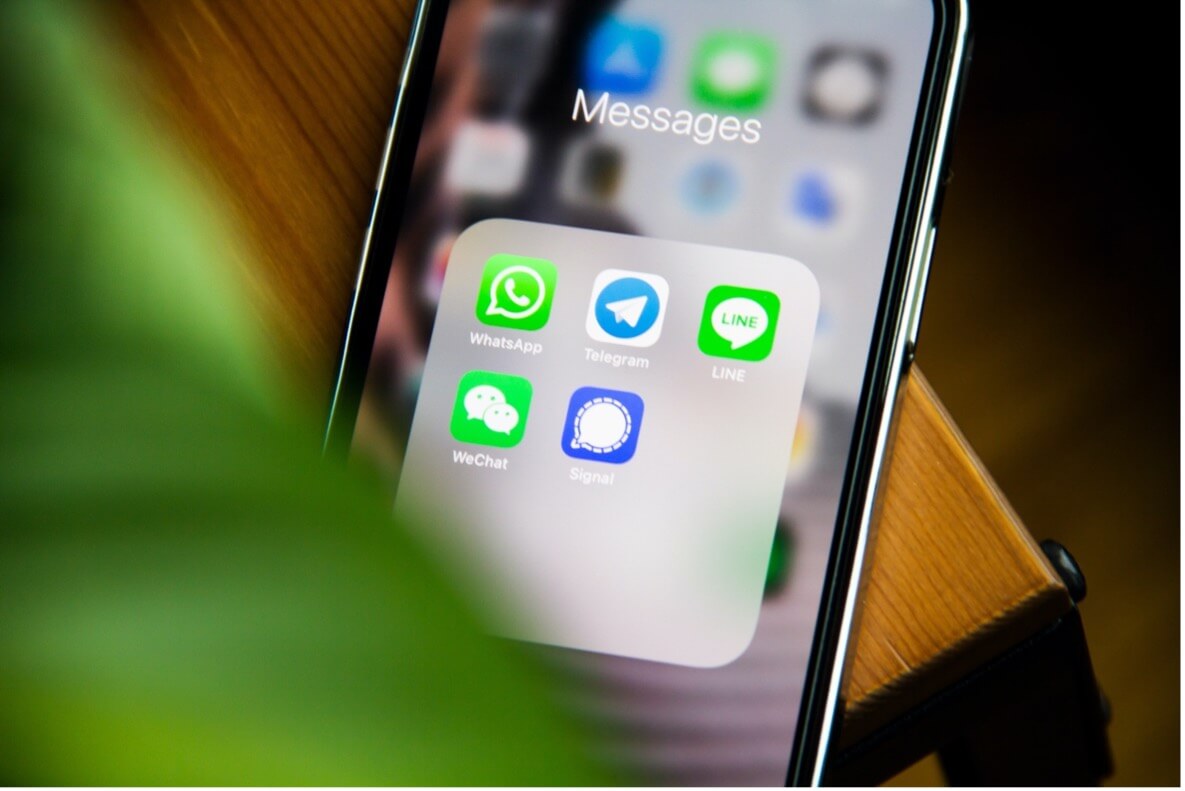 Smartphones are our best friends. Don't believe us? Did you know the average person checks their phones 85 times a day? If you look around, smartphones are everywhere. We use them for everything from checking the weather to shopping online to making important calls. However, the most important use of our smartphones is text communication.
Mobile mass text messaging service SlickText invites us to consider SMS messaging's power, reporting that 80 percent of the total population in the U.S. uses text messages. With such material usage in mind, another aspect to consider is to use SMS messages for marketing.
Need some convincing? In the following sections, we discuss SMS marketing and why it's a must for your business.
What is SMS Marketing?
Similar to email marketing, SMS marketing is the process of using text messages to communicate with customers about valuable information concerning your business. What makes it so impactful is that it is a permission-based marketing channel, which means customers have to give their permission (i.e., opt-in) to reap its benefits. It is truly versatile, as it allows companies to send quick messages to text subscribers. A few examples include alerts, updates, and special offers. Text messaging is a direct line of contact, and SMS marketing can reach a wider audience. Not every subscriber is an email marketing subscriber; however, younger audiences interact best with text messages.
Ways to Use SMS Marketing
The ways businesses can incorporate SMS into their marketing strategy are seemingly endless. Here are three ways you can use them.
Appointment Reminders
In the healthcare sector, keeping tabs on patients and their treatment can be challenging. Automating your SMS marketing is the perfect way to send them reminders about upcoming appointments or special events of interest.
Transactional Messages
If your company dabbles in eCommerce, SMS marketing can be used for transactional messages, too. Customers can follow up on purchases and receive notices when it's time to renew. Additionally, companies can use SMS to send customers shipping details and start the return process.
Promotional Campaigns
To get the most out of SMS marketing, you can include brief and crisp messages, contests, coupons, and incentivized CTAs that provide a discount on signup and purchases.
Why You Should Use SMS Marketing
It's a Chance to Get Creative
In today's day and age, subscribers receive a lot of messages. The best way to stand out from the emails flooding their inbox is to invest in SMS marketing. Another way is to get creative with your messaging.
Because text messages restrict how much you can say, you need to be more strategic with your word choices. Try to gamify your text-marketing campaigns or using quippy or witty language to entice your readers into engaging.
It Can Enhance Your Other Marketing Channels
The beauty of digital marketing is that you have multiple ways to communicate with subscribers. When used in tandem, these channels can help create a marketing communication system that strengthens the customer relationship.
For example, email and SMS marketing go hand-in-hand to inform. You can use text messages to communicate more time-sensitive or urgent information, whereas emails can be reserved for more detailed information.
It Has the Best Engagement Rate
Although email is recognized as one of the most successful marketing channels, the truth is emails can take time to make an impact. Sometimes emails sit in a customer's inbox for days before they're opened or deleted.
SMS marketing rates sit somewhere around 82.1 percent compared to a 24 percent email marketing open rate. It is a hard pill to swallow, but if you want immediate engagement from subscribers, go text.
Perfectly Optimized for Mobile
A struggle for many marketing departments is trying to optimize social and email campaigns for mobile. How a campaign displays on a mobile device can differentiate between a new customer and a wasted marketing attempt. When you use SMS, your images, text placement, and overall message are perfectly suited for the respective device.
Immediate Delivery
We all understand the significance of creating a positive customer experience. One way to provide this is to implement SMS marketing. Customers have grown accustomed to quick responses and instant gratification, and SMS marketing is an excellent way to meet expectations.
Once you click send, your messages go out instantly, and within minutes has customer engagement. The best part is you can ensure that everyone who wants to receive a message can with the help of an opt-in feature.
Factoreal: Helping You Stay Connected
If you want to increase conversions and brand awareness, using SMS marketing is an excellent way to make a customer impact. People are tethered to their cellphones, and they prioritize text messages over any other marketing outlet. The best way to take advantage of SMS marketing is with a marketing automation tool like Factoreal. Our platform is an all-in-one omnichannel customer engagement tool that is both easy to use and at an affordable price.
For more information or questions about our services, contact us anytime.