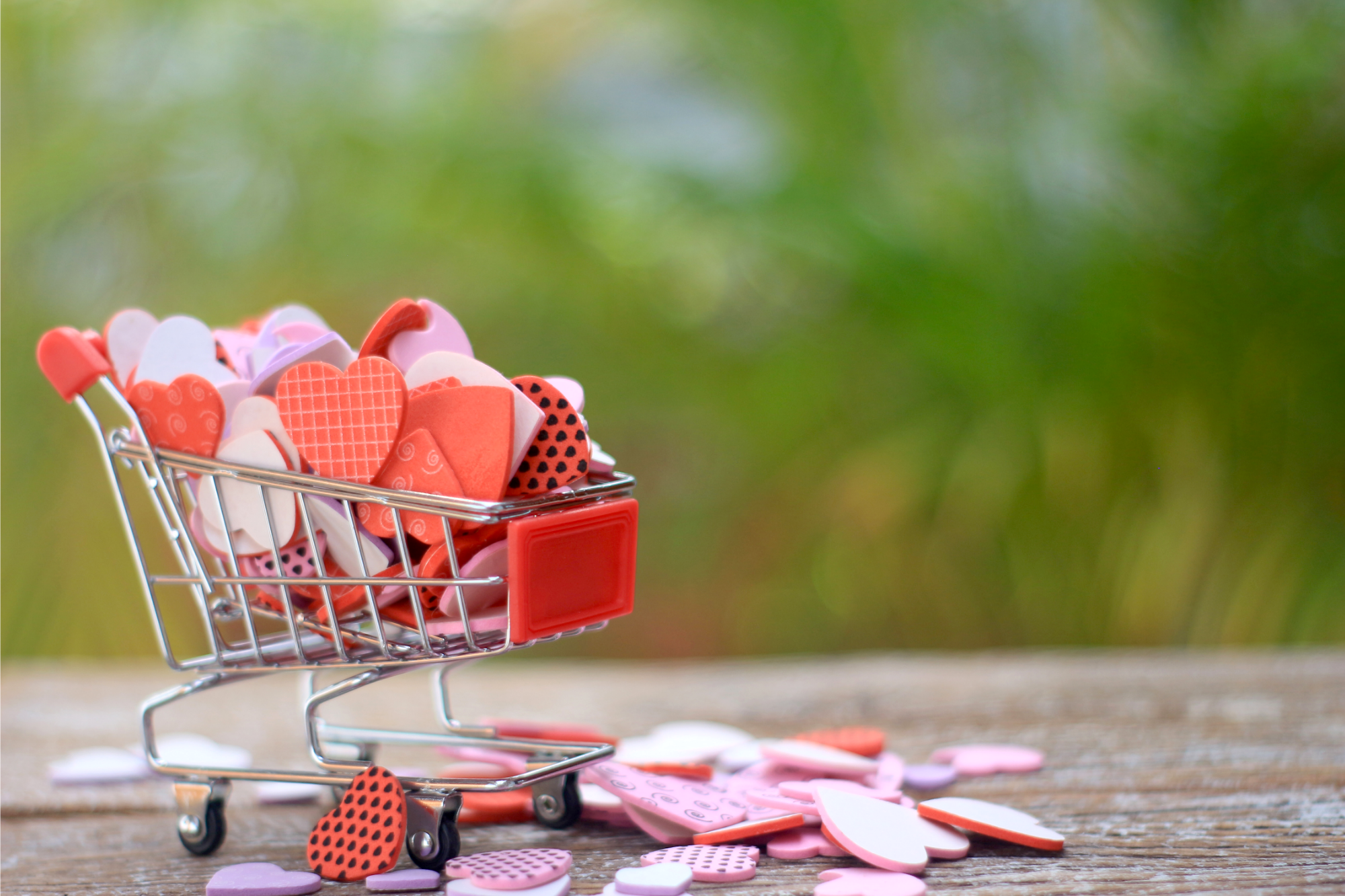 When it comes to marketing, sometimes our relationship status with our campaigns may feel like "It's complicated."  But while marketing is a more complex beast than it was twenty years ago, it's also a great deal more effective. Our overall ROI has greatly increased as the digital age has delivered automation tools, AI, and, most importantly, unique ways to personalize our messaging.
Of course, we can't all be early adopters. While certain tools are love at first sight, others require a little wooing first. Maybe you've been putting off the transition to marketing automation because it seems like an unnecessary investment. But on the contrary, it's a key component to customizing your efforts towards consumers.
Marketing is no longer a one-night stand. Emotional connection is an integral part of today's sales, leaving 71% of consumers frustrated when a shopping experience is impersonal. So if consumers feel that you aren't taking the time to make that connection, they prefer to move on and take all their love to a business who will pamper them right.
This is why marketing automation is so important. With the power of automation, you (and your customers) will fall back in love with your campaigns as you deliver messaging that's a perfect match. 
Analyze and Respond at the Right Time
To keep any relationship going strong, first you've got to prove to your partner (or customer) that you know them from the inside out. On a date, you can get to know a new match over sushi and cocktails. But how can you do the same with your consumers?
Marketing automation tools like the oh-so-dreamy platform from Factoreal utilize analytical tools that look at customer behavior and provide all the insights you need to begin courting them in earnest. Track when your customers regularly interact with your social media posts, or even monitor at what time your email open rates peak. 
With these insights, you can time your messages perfectly, releasing campaigns for any channel when they are most convenient and well-received by your customers — whether that be at 8 p.m. on a Friday or 2 p.m. on a Tuesday. This is especially important when your audience spans multiple time zones. With marketing automation, send your campaign out in automated waves to reach each time zone right when they're in the mood for a little affection from your brand!
Personalization and Segmentation
When you truly understand a partner, you know how to woo them right. You know which gifts they'll appreciate, what food to cook for a special meal, and which romantic gestures will make them weak at the knees. So forget those one-size-fits-all, greeting-card-style campaigns, and treat your customers to thoughtful marketing love letters composed just for them.
The analytical tools in your marketing automation software allow you to segment and personalize your marketing efforts in multiple funnels. Is 40% of your audience from the healthcare sector and above the age of 40? Or perhaps 25% live in Canada and have children? Segment email lists directly towards your top demographics and create personalized messaging for each new demographic group you uncover. 
Tailor your social posts, blogs, and other marketing efforts based on the needs and interests of different segments in your customer base, and reap the rewards of better engagement and conversion rates. With marketing automation in your corner, you can serenade your customers with heartfelt messaging that is pitch-perfect every time.
Be Available 24/7 (Without Being Glued to Your Accounts)
For better or for worse (and 'til death do us part), we've entered an "I want it now" society, and pressure from round-the-clock customer inquiries can put a strain on our work-life balance. Instantaneous responses please even the surliest of customers, but it's hard to imagine extending payroll to deal with customer concerns 24 hours a day or having to do it all yourself when you're supposed to be enjoying time off. Fortunately, with marketing automation, you can be available 24/7…without actually being available.
Preschedule your social media posts, use AI-powered chatbots to answer common customer questions, and set a specific send time for your email or SMS campaigns, so you don't have to worry about marketing efforts in your free time. Say "I do" to marketing automation to enjoy more quality time with your customers — without sacrificing your sanity.
Factoreal, Your Marketing Soulmate
So you want highly individualized marketing that appeals to your audience without breaking the bank. In that case, it's time to swipe right on Factoreal!
Here at Factoreal, we understand the importance of personalized marketing, which is why we created a world-class omnichannel marketing software to ensure your marketing efforts are successful every single time. From social media to email and beyond, our platform makes it easy to manage your marketing channels all in one place.
Ready for the simple, effective, and user-friendly marketing solution you've been fantasizing about? Take your relationship with marketing to the next level by exploring our automation tools today!