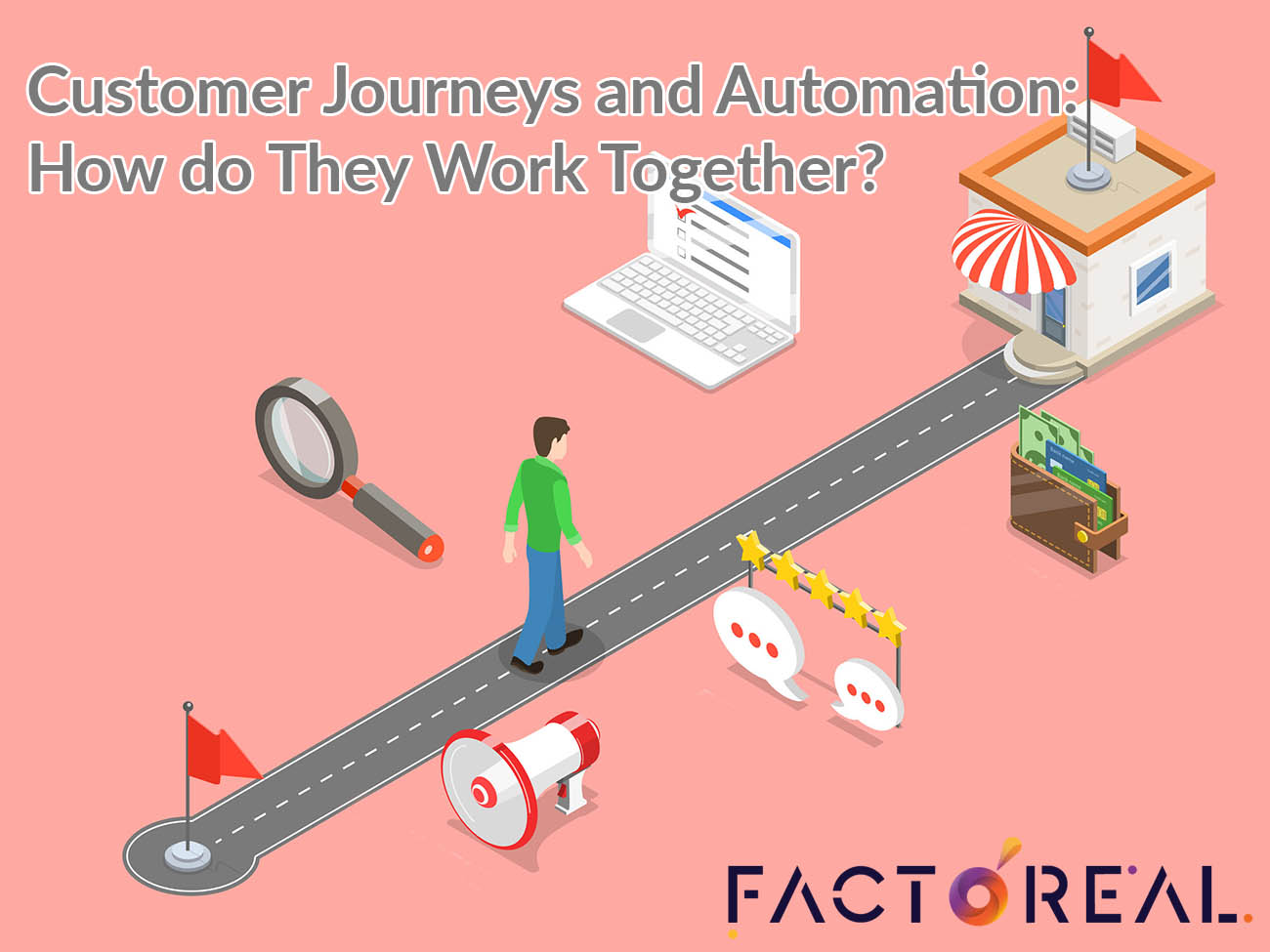 Every product is developed according to the market needs and aims to provide the best customer experience. This post will highlight the importance of mapping each customer's journey in contact with your brand, as it has an important role in enriching the customer experience.
Once the customer journeys are mapped, automation can be used to market your brand at significant steps of their journeys.
A Brief Recap on Customer Journeys and Email Automation
Customer Journeys are the individual experiences of your customers with your brand. It starts from the point where they first get to know about your brand. It could be that moment when they see your advertisement in a local newspaper, an email, or a brochure. Right then is where their customer journey with your brand starts.  
Email automation, on the other hand, refers to sending emails to customers at different points of their journeys. They can be personalized to suit the customer and the next action expected from them; like buying a product, attending an event, purchasing a membership, etc. These emails keep the customer updated and build a stable relationship with them.
How do Customer Journeys and Automation Work Together? 
While both these things might seem like they have nothing to do with one another, they are intricately interrelated. Sending personalized emails, SMS based on every customer's journey helps build a strong customer base in the long term. It has also been noticed that such emails get a better CTR (click-through rate).
An analyst studies every customer's journey and develops an understanding of their persona and purchasing habits. This study can state certain triggers and psychological tricks that help influence the customer into buying a specific product. This process also involves something called 'Customer Mapping.'
Customer mapping includes the bifurcation of the target audience. It consists of emails sent to different types of people: potential customers, existing customers, or even dissatisfied customers. 
After the email is sent to all the customers, market analysts review the emails to gain insights about how those customers react to it and to see whether a particular email campaign was successful or not.
These are some examples that have proven to be effective using email automation based on customer journeys. 
Welcome Email-

This email is usually sent when a customer buys from you for the first time. It adds warmth and sends a psychological message to the client's mind that they are welcomed and valued.

Reminder Email-

Reminder emails about products in their cart or something they liked on your website can help you re-engage with customers.

Offer Email-

Customers always look for discounts and special offers. Offer emails can tempt the customer into buying your product.
Combining the perks of automation and customer journeys is a fantastic technique to build customer loyalty towards your product. It facilitates a better understanding of the customer's needs and helps build a lifelong relationship with the customer.
Automation can also be cross-channel. So when you automate an email, you can follow up with other emails but also SMS or even scheduling a phone calls, if the situation allows it. 
Some Benefits of Mapping Customer Journeys
 It helps shape your perspective as a consumer and how your marketing efforts can be improved at each step. 
It can give you a fair idea of how likely the customer will buy from you or return for a purchase.

You can personalize the customer experience according to their personas and give them a memorable experience.
Mapping customer journeys and using them with automation can boost your business and customer relationships at the same time. Reach out to us for any questions and get professional assistance on your mapping and automation journey.