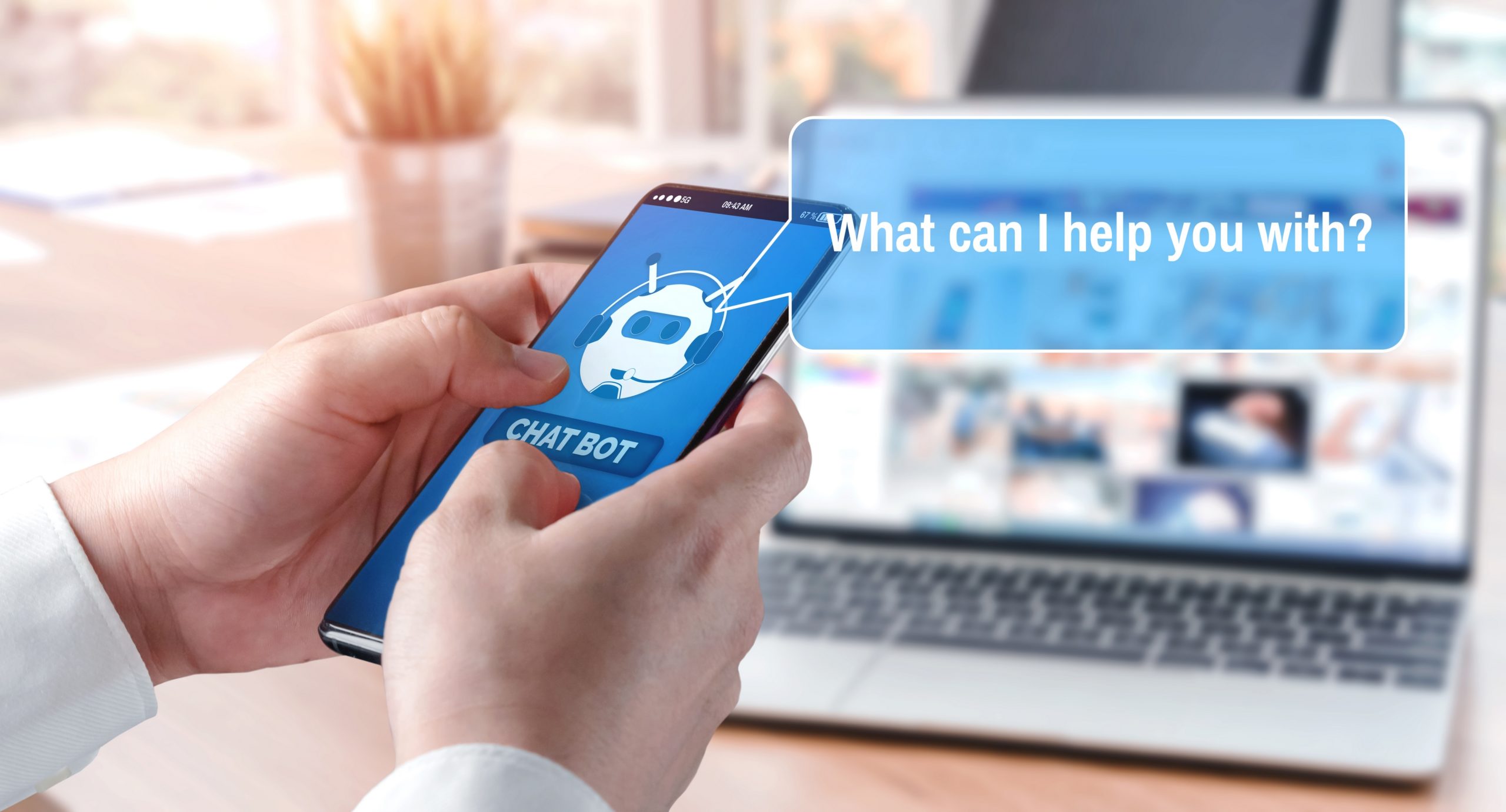 A consumer today could be exploring your website from any part of the world at any time of the day. Customers expect brands to be accessible anywhere, anytime. Not only that, but customers also expect brands to know them well and predict their needs. This can be a daunting task for marketers as engaging with customers in real-time, round the clock is challenging. How do marketers connect with customers at an emotional level without seeing them? How do you communicate the brand story to customers and create an exceptional customer experience? To help customers navigate through your website and provide the highest level of customer experience, some form of interaction is important. The answer is conversational marketing. AI-powered chatbots are the future of customer engagement.
WHAT IS CONVERSATIONAL MARKETING
A recent survey by ZenDesk found that more than 70% of customers expect companies to have a real-time communication mechanism. Customers are increasingly turning to social messaging apps to connect with brands. Interactions on WhatsApp and Facebook Messenger increased by 36% over the last year.
Conversational marketing is driven by dialogues. When brands have one-to-one interactions with their customers in real-time, they are able to provide better answers, support, and service. A two-way conversation helps brands better listen to customers, understand their preferences, offer tailored solutions, foster long-term customer relationships, and build brand loyalty.
WHY IS IT IMPORTANT
As important as it is for marketers to actively listen to customers to gain a deeper understanding of their needs, it is equally important to interact with customers in real-time to guide them through their buying journey. Conversational marketing puts customers at the heart of the brand and makes them feel heard and understood. It helps businesses nurture leads and improve customer engagement at scale.
BOT LIES AHEAD
Customers expect you to address them by their name, know their location, figure out their product/service preferences, and tap into their history for other details. While traditional chatbots have been giving rule-based responses to incoming queries for several years now, they lack contextual upgradation and are mostly used to transfer requests to a human agent.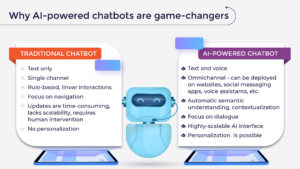 AI-integrated conversational chatbots are built to understand language, respond immediately with relevant answers, spot patterns, make recommendations, and reach customers beyond time zones and geographical boundaries to provide personalized assistance in real-time. With conversational AI, chatbots can now have smarter and more fluid, human-like conversations with customers.
Businesses can use chatbots to gather data, provide information about various products/services, and collect feedback. E-commerce brands can use chatbots to handle intelligent product searches, recommend products/services based on customers' interests, answer post-purchase queries, etc. AI-powered chatbots are the future of customer engagement as they can also help you effectively reduce bounce rates.
WAYS TO IMPROVE CUSTOMER ENGAGEMENT USING CONVERSATIONAL AI:
Reduce waiting periods and lack of personalization –
Customers love instant gratification. AI-driven chatbots provide instant support and relevant guidance, 24×7. They can modify conversations based on learning and offer personalized responses.
Turn your FAQs into an interactive experience –
Save time, effort, and money with chatbots taking care of the most frequently asked questions for you. You can convert your common queries into dynamic dialogues.
Refine leads –
Based on where a customer is in their journey, chatbots can determine interest by asking relevant questions. Customers love instant gratification. Bots can help customers make informed decisions faster and convert them.
Convert cold leads faster –
In cases where a customer is simply browsing through your website and is not sure if they want to buy something or not. In such cases, chatbots are a great way to gently nudge them further along the way to purchase.
Aftersales customer service –
Making a sale is not the end of a customer journey. Chatbots can upsell a customer by giving updates on shipping and delivery time, and recording after-sales feedback.
Customer engagement is the best way to attract, retain, and build loyalty with customers. This is the perfect time for marketers to leverage technology and let AI-driven chatbots do the talking.
While this way of conversational marketing may seem complex and expensive, our platform lets you build and deploy AI-powered chatbots in a few clicks with pre-built, customizable templates, without writing any code. Talk to us to know more.
Want to know more about the benefits of AI-integrated chatbots? Get an alert when we post similar articles.