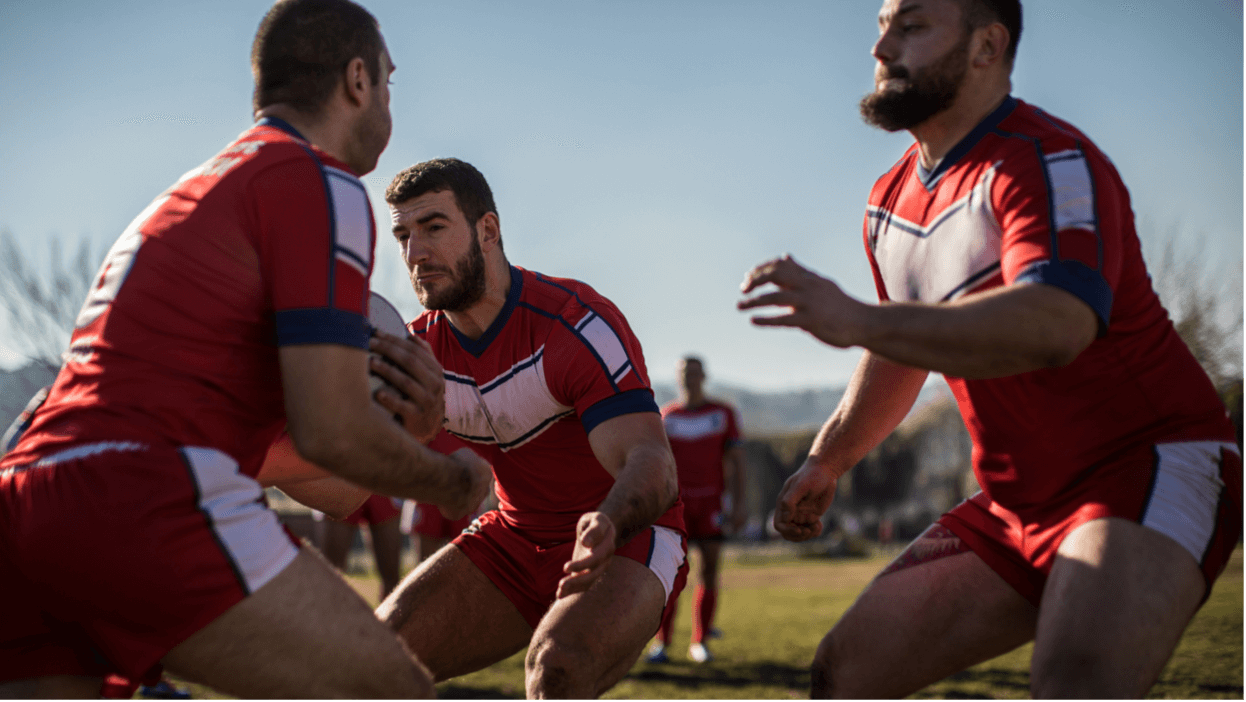 The advent of technologies like machine learning and artificial intelligence has significantly altered how we interact with things in the world. As machines learn and demonstrate human traits like thinking and behavior, they can impact every industry, namely sports in game-changing ways.
Together, let's look at a few significant ways artificial intelligence is changing the sports industry.
Training and Coaching
Success in sports is always measured by performance. And the crucial way that AI is changing the sports industry lies in how we can use it to assess individual player performances. Coaches and analysts can identify a player's strengths, areas of improvement and map out their progress over time.
You can also use metrics to compare player stats and discover weaknesses in the execution of your plays. On defense, artificial intelligence can give one team the advantage over another by analyzing patterns in strategies and creating detailed game plans to counteract.
Player Health and Safety
Another meaningful way that artificial intelligence is changing the sports industry is by reimagining how we view and treat a player's health and safety. AI offers predictive and diagnostic capabilities, enabling coaches and managers to maintain a player's health, fitness, and safety. This also means that various physical and mental issues get diagnosed and treated sooner than ever before.
Additionally, artificial intelligence is also present in wearables such as watches and heart rate monitors. These items track player movements for optimum workout sessions and ensure safety by monitoring a player's location off the field. In sports like NASCAR, AI can even keep drivers safe by identifying malfunctions before danger strikes.
Better Fan Engagement
In recent years, providing fans with the best customer experience has become more crucial than ever before. Thankfully, AI is changing the sports industry by helping clubs deliver unmatched customer engagement. Chatbots and virtual assistants make it easier for fans to connect with their favorite players and learn more about them.
Artificial intelligence can further enhance fan engagement by having an app that grants them access to their favorite teams. They can keep track of their tickets, get notifications for new merchandise drops, locating check-in stations on gameday, and monitoring the schedule.
Scouting Opportunities
For decades, teams have manually tracked player stats and made predictions on who the next top athlete is. However, with the addition of AI, scouting and recruiting become a whole new ball game.
Instead of using simple metrics like home runs and goals scored, team staff can record and monitor complex data, then compare it with historical data. This enables them to estimate a player's market value or gauge whether they would be a good fit for their team.
Reimagining Sports Journalism
Lastly, an unconsidered benefit to marrying sports with artificial intelligence is creating a new branch of sports journalism, automated journalism. Through platforms like Wordsmith, writers can use statistics and data to craft narratives that use natural language.
Artificial intelligence opens the door for journalists to expand their reach and increase the number of games they're able to cover. This means no more cherry-picking which games are worthy of press. Although automated journalism is limited to minor league baseball, it signals just how beneficial it can be to every sport.
Factoreal
The future of sports undoubtedly goes hand-in-hand with artificial intelligence. When used together, they can take the sports industry to new heights. Our roundup of ways AI is changing the sports industry only scratches the surface of its immense possibilities.
Another tool that can enrich fan engagement and training and coaching efforts is a marketing automation tool. And that is where Factoreal comes in. We provide an all-in-one omnichannel customer engagement platform that is both easy to use and at an affordable price.
For more information or questions about our services, contact us anytime.