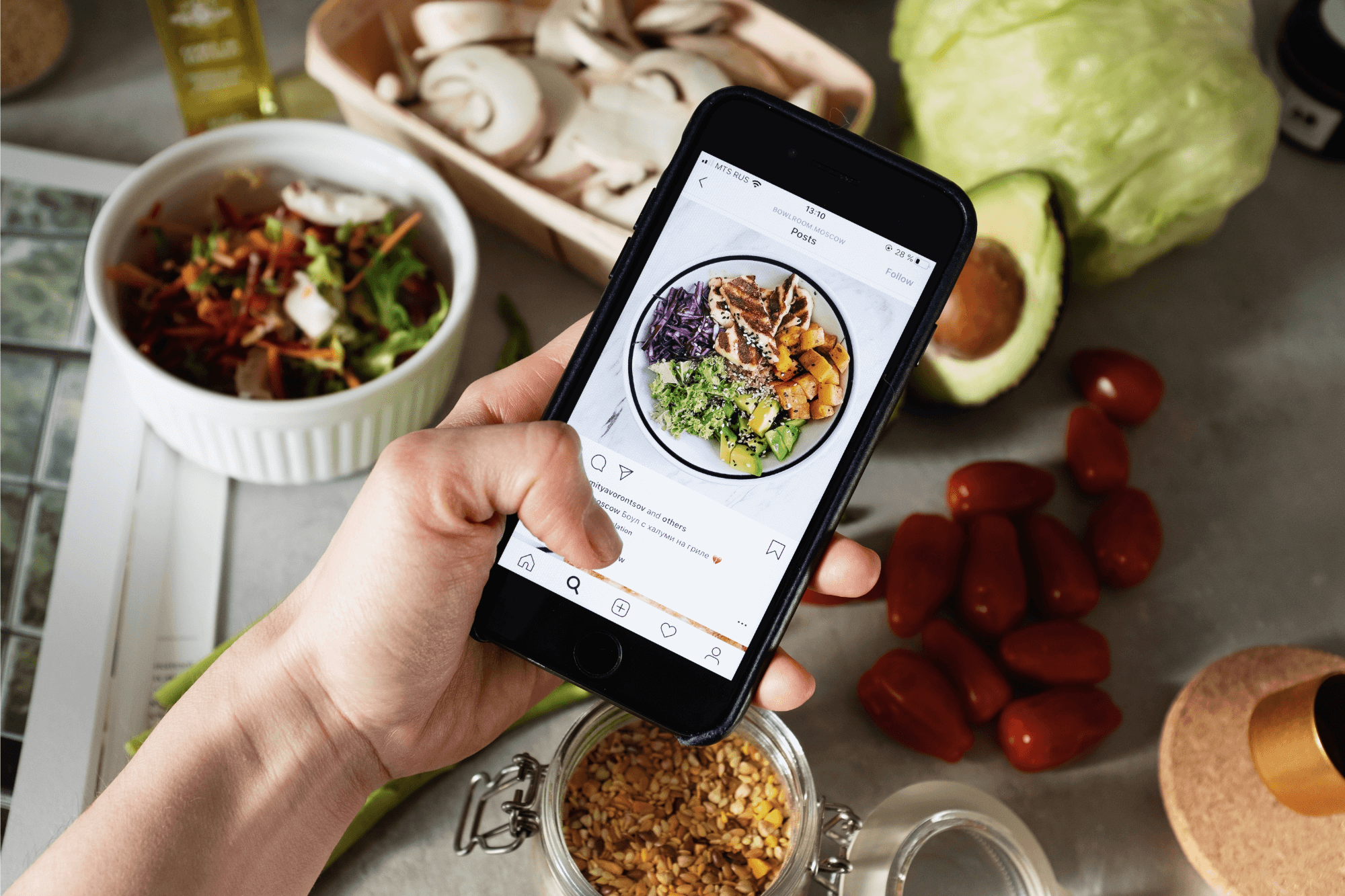 Want to expand your brand awareness for your food business? As with all major undertakings, it starts with a plan — a marketing plan.
Fortunately, it's less intimidating than it sounds. In just seven steps, you can develop and implement marketing that's tailor-made for your unique food business.
1. Define Your Goal
Whether you're simply creating a new campaign or building your marketing initiatives from scratch, the first step is always to define your goal. At first, many entrepreneurs (and restaurateurs) think about their marketing in a way that is too vague or big-picture. "Improve my business" is not a helpful goal, because it offers no insight on how to get there or measure your progress. Instead, get specific with target goals such as:
Promote a new menu item

Increase delivery orders

Grow your online presence

Attract more customers on your slow days
Having a highly specific goal for your marketing campaign will help guide your efforts and recognize success.
2. Set Your Budget
It's often true that you have to spend money to make money. But the restaurant industry often operates on tight margins, so this may not be the time to spend willy-nilly. Instead, take a look at your finances and establish a clear, manageable budget for your marketing. Once you know how much you can comfortably spend, then you can allocate money to specific items in your marketing budget.
3. Identify Your Audience
In foodservice, you might just assume that your audience is hungry people. And, yes, that's certainly part of it. But tightening up that demographic can provide insight into which marketing efforts will bring you the best results.
For example, if you're a mom-and-pop restaurant with one location, you probably need to begin by closely targeting people in your local area, as they will be the bread and butter of your clientele. Or if you're providing a family-friendly experience with an extensive kids menu, young families may be a key audience to consider.
The more you can drill down into the details of your audience, the more targeted and effective you can make your marketing.
4. Design Your Content
The key ingredient for any tasty marketing campaign, particularly in the ultra-competitive realm of restaurateurs, is ensuring that your establishment stands out in the crowd. While some of this will, of course, depend on your food, for new customers, your marketing is the first chance to make a unique impression.
Start by choosing a few brand standards for consistency — colors, fonts, and aesthetics that capture the spirit of your restaurant and cuisine. Then implement these standards across all your marketing efforts, from website design and social media feeds to email marketing templates.
Don't forget to create a signature logo. Your logo, in many regards, is your brand, as it's the first thing many customers will associate with your brand, delivery service, or brick-and-mortar eatery. 
5. Choose Your Marketing Channels
When choosing your marketing channels, don't feel obligated to tackle everything at once. It's true that almost half of all dining customers are influenced by social media, but not every social platform will support the goal you defined in step one. For example, sinking hours into a LinkedIn presence is unlikely to yield new diners — it's simply not the platform people use for foodie inspiration.
Instead, focus on a few well-matched marketing channels at a time, and use them to get interactive with your customers. Let potential clients know who you are via social media posts, automated email campaigns, or whatever marketing opportunity best speaks to your target audience.
6. Launch!
The plan is in place — now it's time to implement! 
7. Analyze Your Results (and Pivot Where Necessary)
Did you think we were finished with step six?
In reality, marketing is an evolving process. Even after you've created your content and launched your campaign, you must monitor your marketing plan's performance. Analyze the metrics that are most relevant to your goals, and identify any trends — positive or negative. These results will let you know what's working and what could be improved.
Streamline Your Plan with Factoreal
You're a busy entrepreneur. You've got food to make, menus to plan, inventory to maintain, and a dozen other things to keep your business running smoothly.
Let's just say it: you've got a lot on your plate! So why not streamline your marketing plan with the help of automation?
At Factoreal, our omnichannel marketing software empowers you to plan, publish, and analyze all of your digital marketing from one handy platform. Customize your marketing campaigns, track key metrics, and reach customers where they actually are — from Whatsapp and Instagram to email and SMS.
Ready to serve up delicious campaigns? Contact us today to find out how Factoreal can revolutionize marketing for your food business!