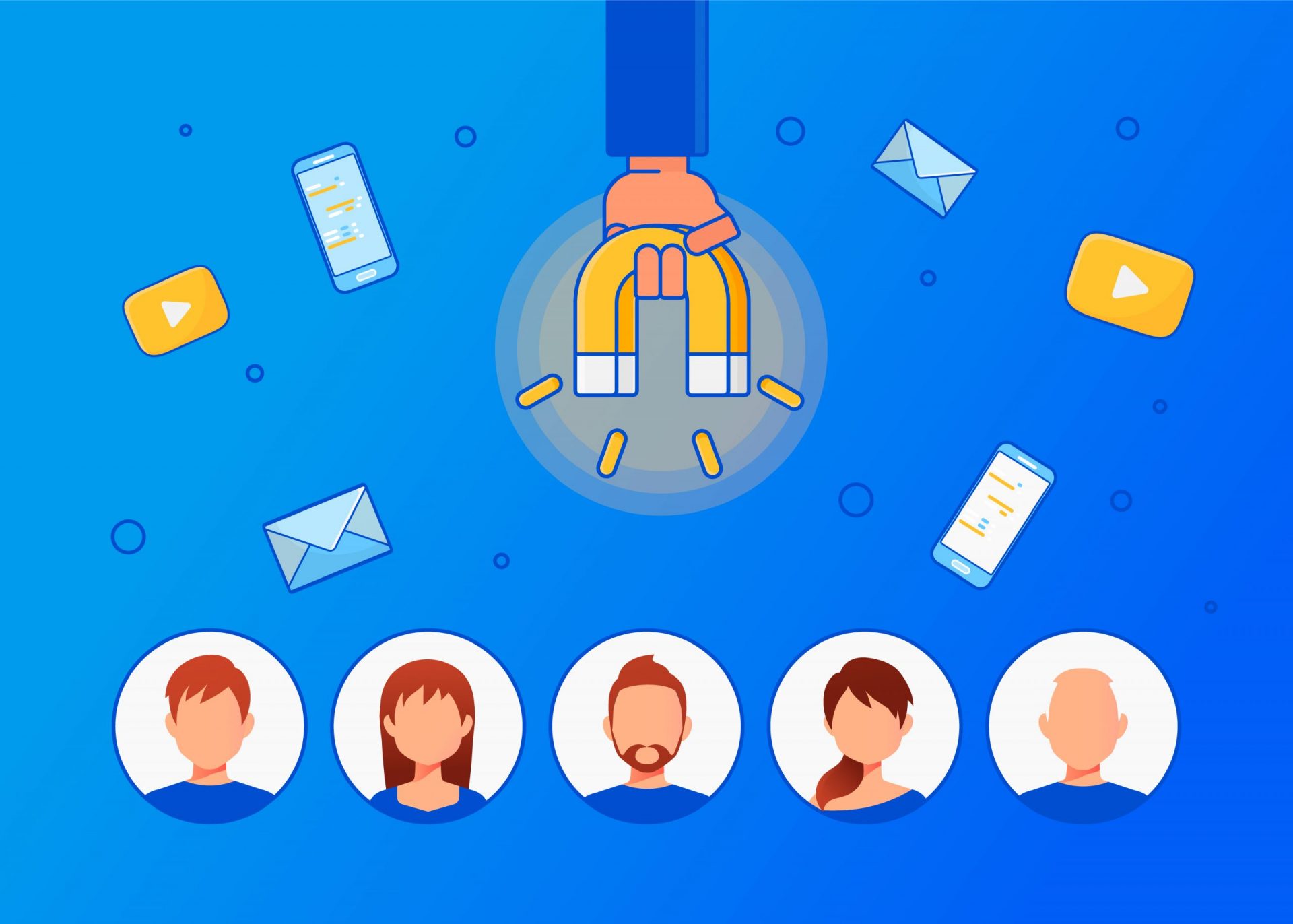 Lead generation is a vital part of any organization. It's also one of the biggest hurdles faced by many organizations.
61%of B2B Marketers feel generating high-quality leads to be one of their biggest hurdles.
So, a lead generation tool is an obvious solution.
But a simple google search of lead generation or lead generation tools will give you an overwhelming amount of results.
So many choices, but which one to pick? There are tons of lead generation software. But you don't want meaningless traffic.
It should lead to something fruitful. We'll take a look at lead generation tools that aid you with the conversion rate of visitors to your website, which is visitors to leads.
Factoreal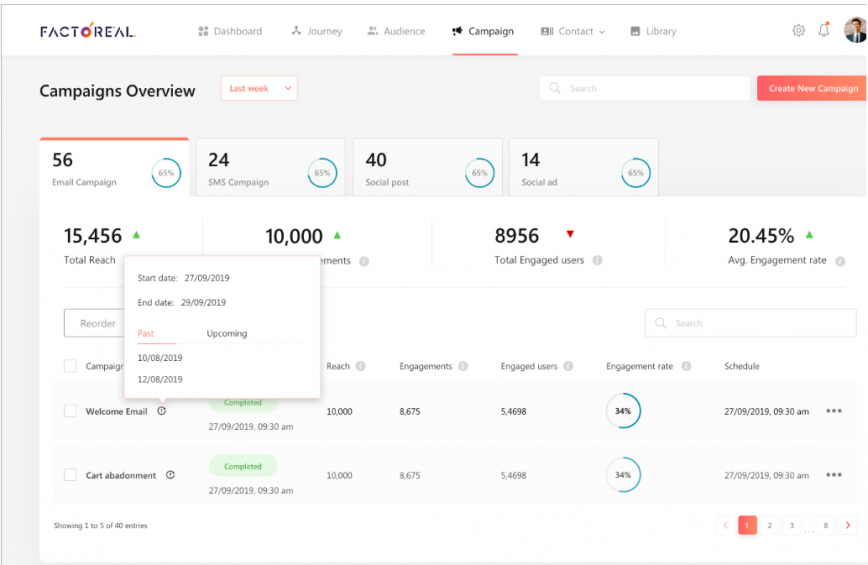 Omnichannel Marketing feature. It can do more than just lead generation for your business, with its plethora of features. It is one of the simplest marketing automation tools which integrates with Shopify.
It  comes packed with all the features you need for a good conversion rate. Some of the features are-
Email Marketing
Social Media Marketing
Journey Builder
Forms
It integrates easily with Shopify, and many other CRM and effective email marketing tools.
Factoreal powers your business with its inbound marketing prowess. You can attract visitors to your website through inbound marketing, and connect with them via multiple channels with the help of Factoreal's Omnichannel Marketing feature.
You can also capture and nurture leads with pre-defined email templates that have highly personalized pieces of content and short but strong subject lines. You can also add a custom call to action button so that the click happens right away!
Integrate your Social media channels with Factoreal for an unparalleled customer journey and Omnichannel experience.
There'll be no more confusion between your marketing and sales teams. They'll have 360-degree visibility of all customer touchpoints. A simple drag and drop feature helps you create your own effective email templates and custom triggers, which is all you need for a solid marketing campaign.
Because in the end, businesses need a no-nonsense software that can get their Marketing tasks done without a ton of human intervention while being highly efficient.
Qualaroo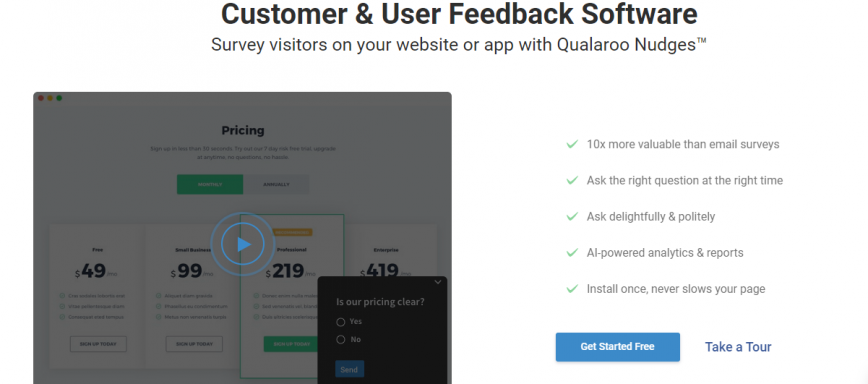 Image source-Qualaroo
Qualaroo is a bit different in the traditional lead generation space. It's an online polling tool that collects user reviews (feedbacks) and also leads. Combine these two to get the best of both worlds. Use the feedback to get a better grip of customers which improves lead nurturing, and implement personalized CTAs to increase conversion rates.
Turnstile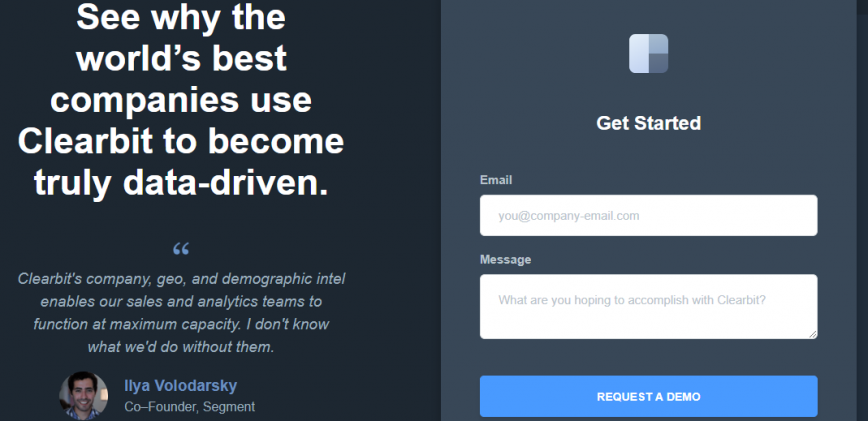 Image Source-Turnstile
Turnstile is a lead generation software that's focussed on Video. Video marketing is making some serious strides and is only going to get strong with time.
According to a study, 87% of online marketers use video content.
Video marketing is not just useful to advertise your brand, but also be used as a direct lead generation channel.
Turnstile has a buffer period, after which a person has to enter their email to continue watching videos. Smart move, while not being intrusive as a lead generation software.
Clearbit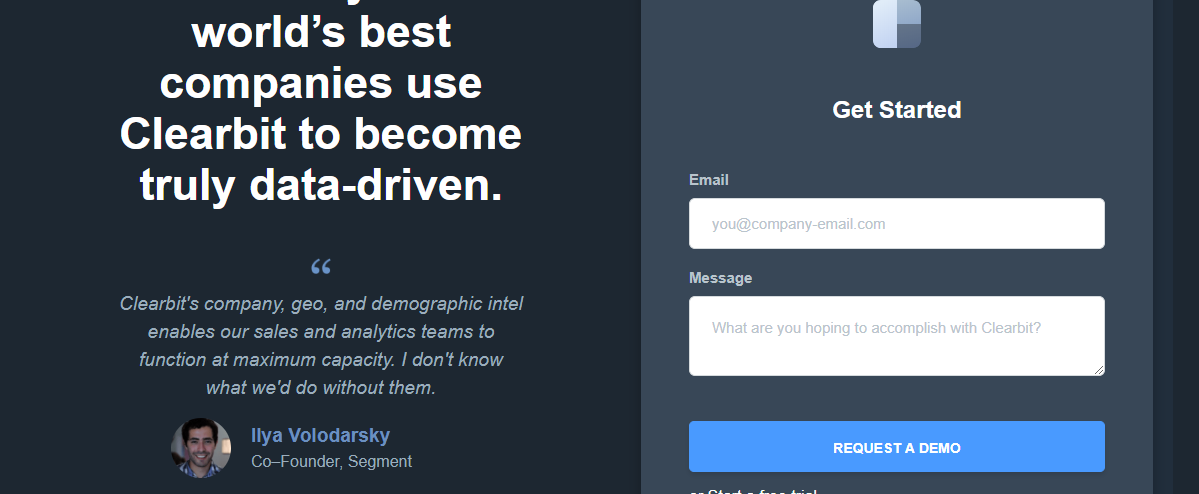 Image Source-Clearbit
If you already have a CRM  powering your product, Clearbit is a good option. Clearbit has a forms tool, so you won't have to ask for every field of information and end up with a foot-long form.
Clearbit has a feature that fills company size and industry data and syncs it with your CRM or another tool.
Hunter

Image Source – Hunter
Hunter is a useful tool to find emails at a specific webpage or a company. The user has to register with an email address to use this feature, which is a smooth lead generation process.
Hunter offers the first 100 find requests for free.
Yet another Mail merge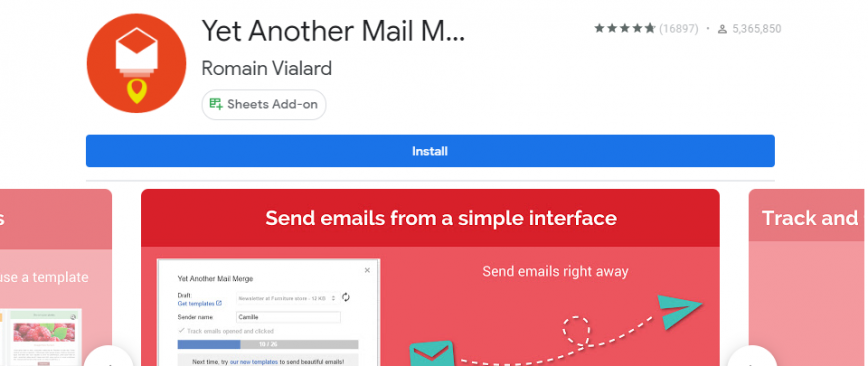 Image Source-Yet Another Mail Merge
It's great to know who opened emails from your email campaigns and be able to get in touch with them.
Yet Another Mail Merge is a google docs extension that does exactly that. It tracks your email opens so that you can follow up on those folks.
Yet Another Mail Merge is free for 50 emails/day. Whenever you refer someone, you get another 50 emails/day.
Sumo

Image Source- Sumo
 Sumo offers all types of popups (floating, slide-in, Welcome) and also has a Social share button on your site. It's well-known for building and capturing emails on websites.
Sumo also offers heat maps that help you find where visitors are clicking your page.
Sumo offers popups and Social share features for free.
Mailchimp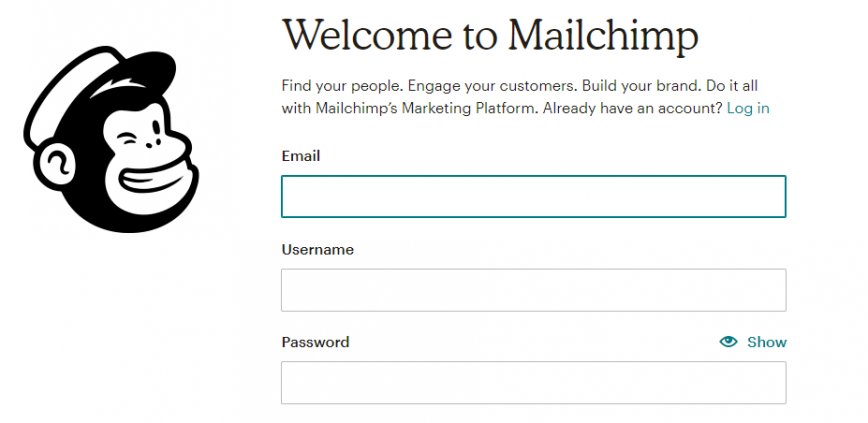 Image Source-Mailchimp
Mailchimp needs no introduction. It's a very popular email campaign tool and also features email automation. Templates are easy to create with a drag-and-drop feature.
Mailchimp offers 12,000 free emails per month with 2000 contacts.
Instapage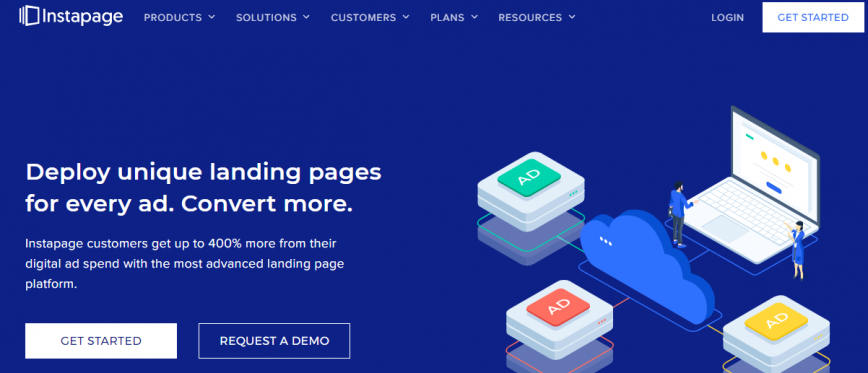 Image Source-Instapage
Instapage is a very popular landing page builder. It offers a simple drag-and-drop feature for the landing page, along with heat maps and forms.
Instapage is also known for its simple integration with CRM platforms and email marketing tools.
So, which are the best Lead Generation Tools?
The lead generation market is abuzz with options, and it's tricky to choose a clear winner, there's never a clear winner.
For best results, it's always better to try out a few lead generation tools before zeroing in on one.
Some businesses are better off with simple tools that offer forms and popups, while others may stand to benefit a whole lot by using a full-fledged marketing automation tool.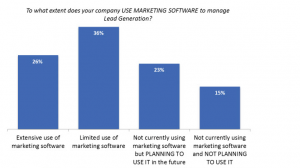 A full-fledged lead generation cum Marketing Automation Tool like Factoreal is a great choice to power your business to its maximum efficiency. You can set up email marketing campaigns, send email newsletters, have a customized call to action button, and increase your email outreach with the help of Factoreal's powerful marketing automation features and predefined templates.
If you're someone who likes to try out a few tools to get the feel of how they work, then make sure you give the tools in this list a shot.
Factoreal is one of the best options since it has all the important lead generation and marketing features coupled with competitive pricing.
Check out the free trial of Factoreal here.
 Sources- ContentMarketingInstitute, Wordstream
What's your experience with Lead Generation tools? Let us know in the comments below.